This is the sweet adorable little Ivy. Ivy is a 14 months old crossbreed, arounf the size of a Jack Russell Terrier, we think she may have a little chihuahua in her. Ivy is a delightful little dog who travels well in the car, walks nicely on the lead, she is housetrained and very affectionate.
Ivy is a quiet little dog, but she does love a game with her ragga toy, She is non destructive when left for a few hours. Ivy would make a fantastic little companion dog. Ivy is good with other dogs, but is unable to live with cats.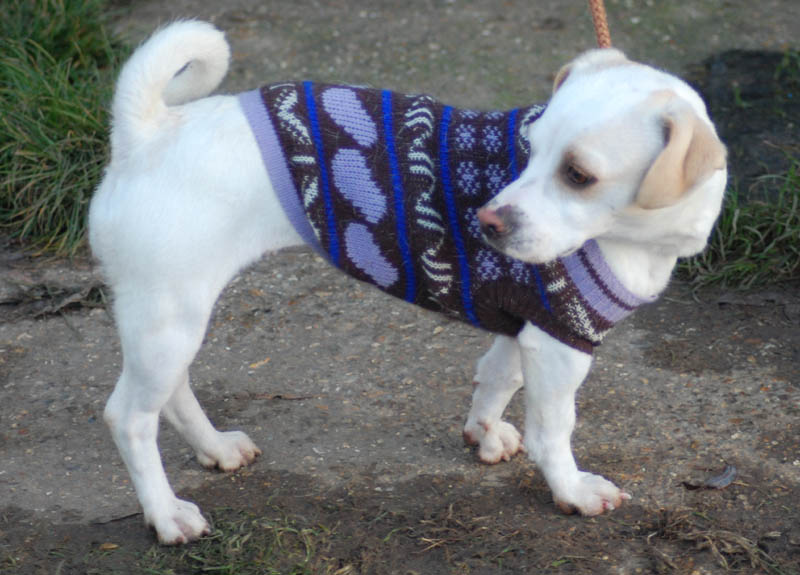 Can you offer this sweet little girl her forever home for Christmas ?