Milou was living in a company yard and was at risk of being killed by the workers, she was taken to the Radauti shelter, where they are now doing their best to care for her. The shelter has limited funds, resources and time, but they do the best they can with what they have. Milou is a friendly little girl who like to get on with every one and they think even cats. She loves human contact and is fine with other dogs, she is a playful happy 4 month old pup.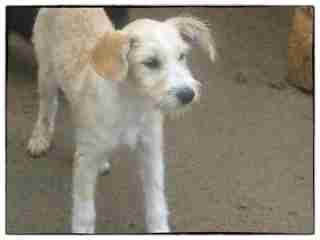 With being so young Milou should easily settle into family life and will be eager to learn and easy to train. She desperately needs a loving home the shelter is no place for young puppies, especially in the Romanian winters as they are so harsh and the shelters have little or no heating at all.
Milou is fully vaccinated and chipped and will have her own pas port.