Brisa is a 9 year old female Brittany Spaniel. She is a very pretty, very good natured dog. A real sweet heart. She is quite nervous but she is very affectionate with people. Brisa loves being made a fuss of although initially can be very shy.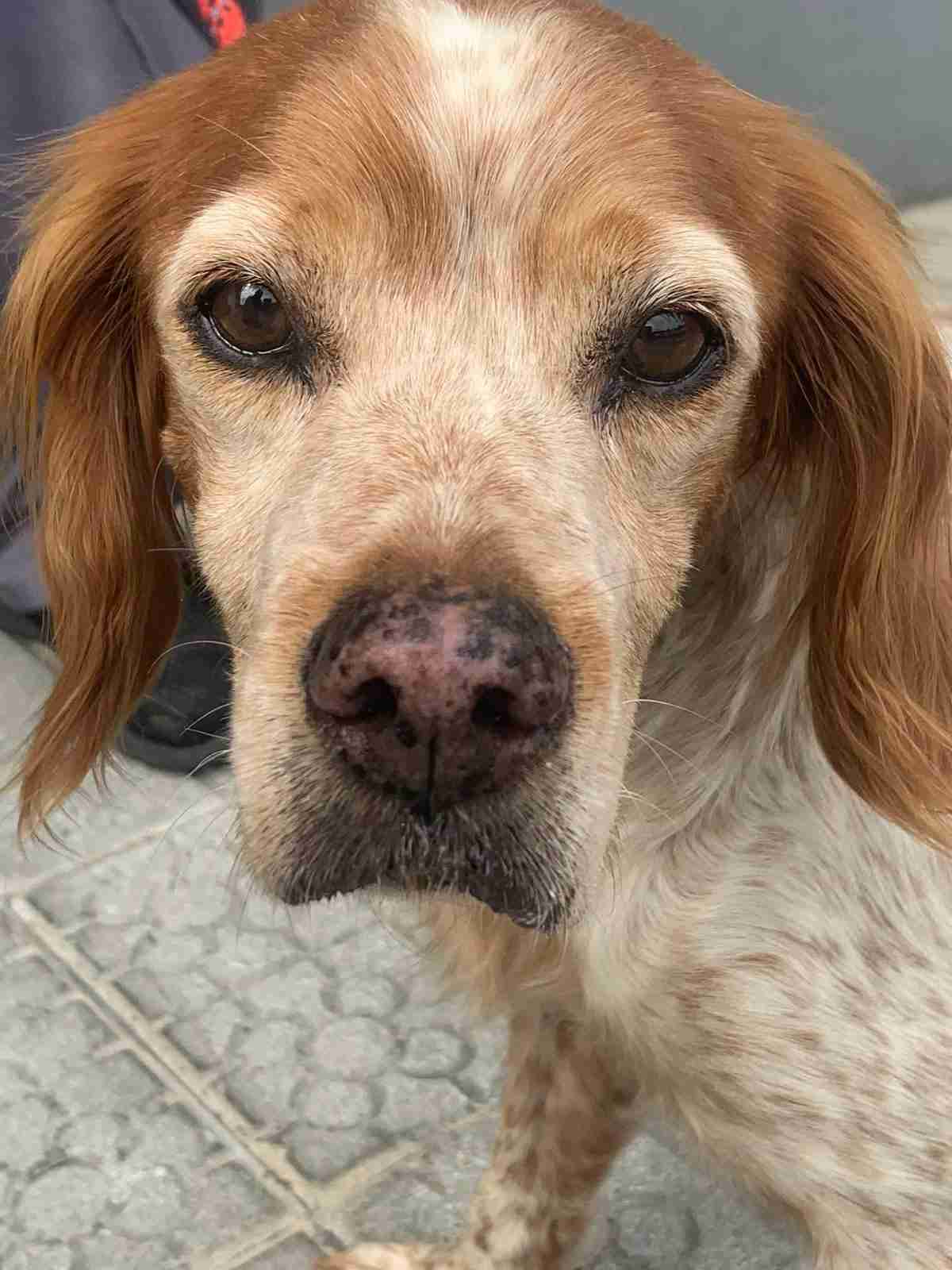 Brisa arrived at the shelter we work with in North Spain on 9th August 2021. The first night she was left in the shelter Brisa managed to escape from her kennel. She scaled two fences and disappeared from a shelter that no dog had escaped from in over ten years!
The hunter confirmed she could climb and he helped the search for her. Over the following weeks there were social media campaigns and search parties but no sign of Brisa. Finally some seven weeks later she appeared in the fields beside the shelter.
Brisa had not gone far at all. She was brought back to the shelter and checked over. Amazingly Brisa was fit and healthy. She must have been very scared and been hiding in the fields, no doubt aware of the people searching for her.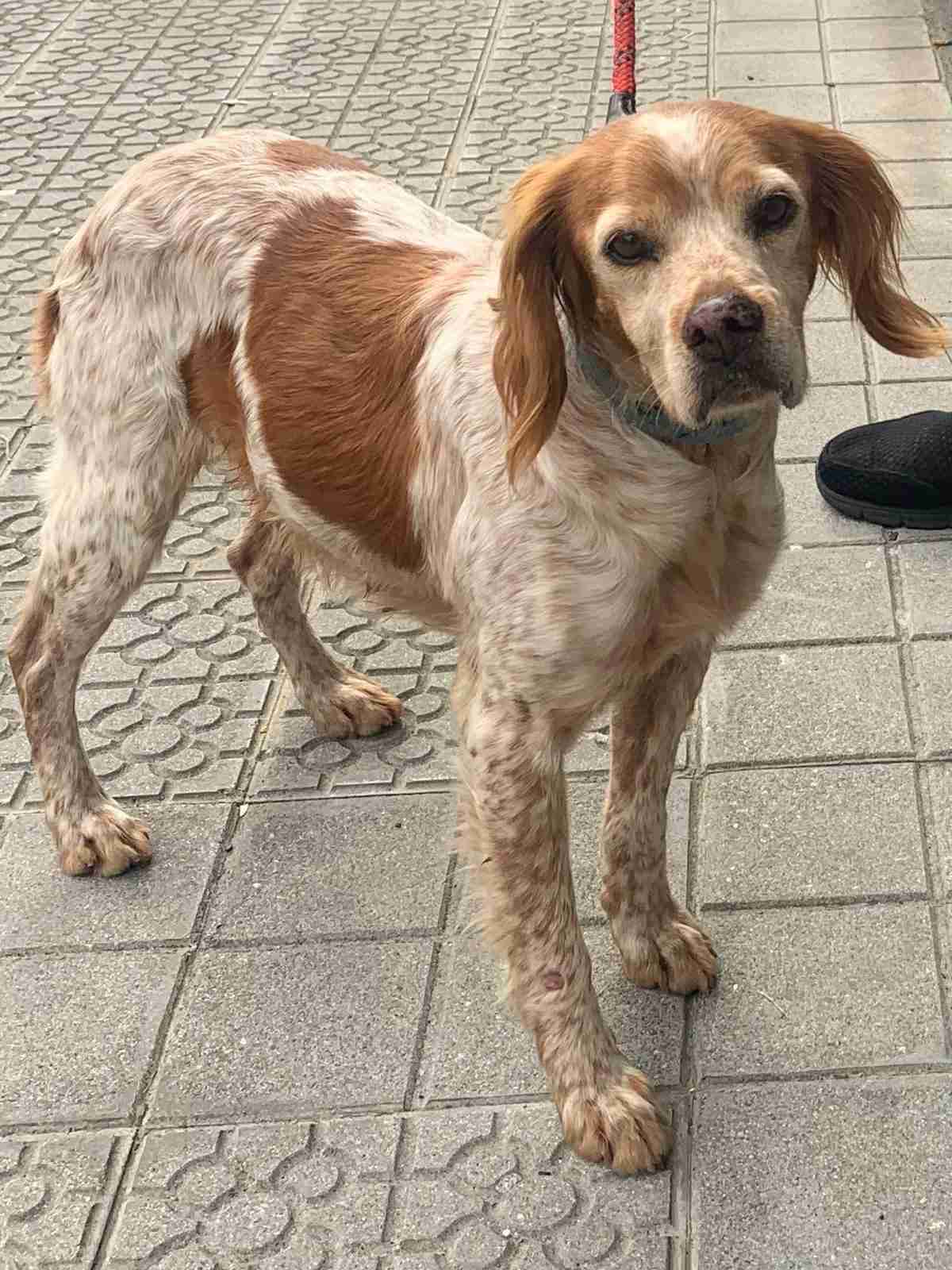 We think Brisa panicked about being shut alone in a new place and this is way she wanted to escape. She obviously hated being shut in alone in an unknown place (who can blame her?) and this should be avoided in her new home. Her adopter will also have to realise that Brisa is an extremely capable climber despite her age.
Brisa will be able to get out of the garden if she panics and feels she must. So she will needs an adopter who is patient, has time for her and who is around most of the time with a very secure garden!
Brisa gets along extremely well with male and female dogs. Brisa was born 8th April 2012.
Brisa is at the shelter we work with in North Spain but she is ready to travel to her forever home in the UK. Could that be with you?
If you are interested in giving Brisa her forever home, she is available at Setter Brittany Pointer Rescue.