Alan is a 2 year old male English Setter. He is a very beautiful, cheerful lad. He arrived at the shelter we work with in North Spain because the hunter didn't want him for hunting anymore.
He arrived with Das, another English Setter that the hunter did not want but Das has now been reserved so Alan needs to find a home too. Could that be with you?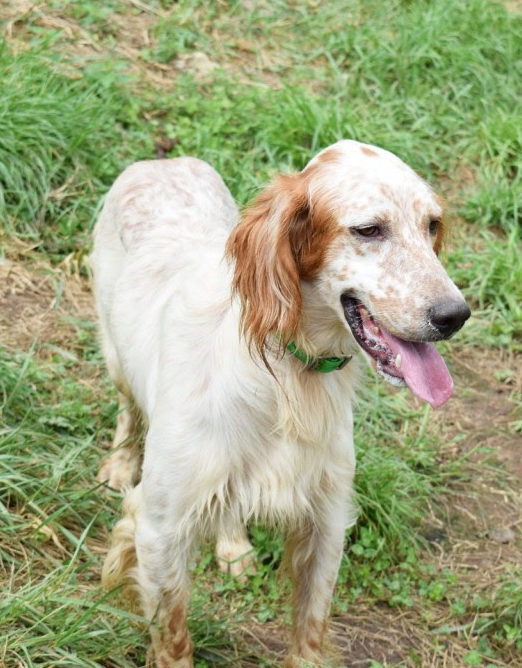 Alan is a very sweet boy. He's quite shy at first with people he doesn't know but he trusts people quickly and gains confidence fairly fast. Once he knows people, he's super happy in their company and very affectionate.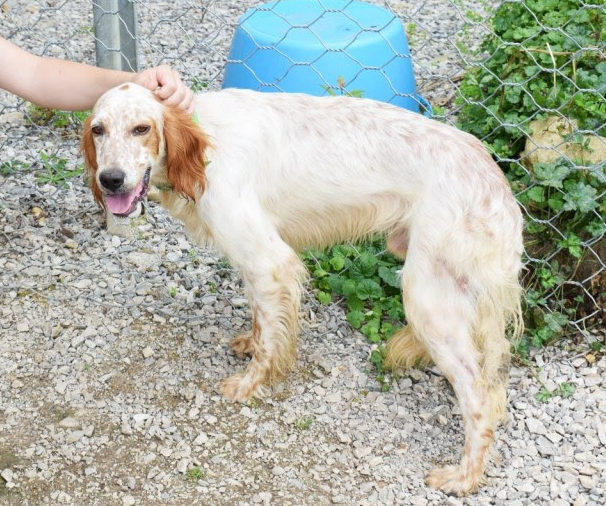 Alan was born on 20th June 2019. Alan is in the shelter in North Spain but is bag is packed and he is ready to travel to his forever home in the UK.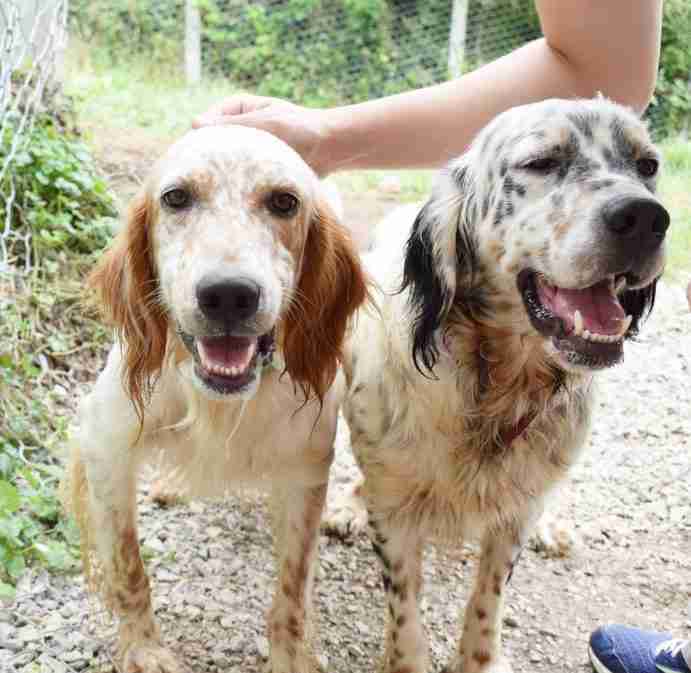 If you are interested in giving Alan his forever home, he is available at Setter Brittany Pointer Rescue.