Alfie and Alice are 1 year old male Beagle and 1 year old female Lurcher. A love story if there ever was one, just like Lady and the tramp we are inseparable and Alfie is the sweetest thing as he dotes on me! We appreciate the simple things in life, a comfy bed, food in our tummy's and lots of love! We both love food so be aware that having a Lurcher and Beagle, we will be in the treat cupboard before you know it! We travel well, love everyone, including the Vet.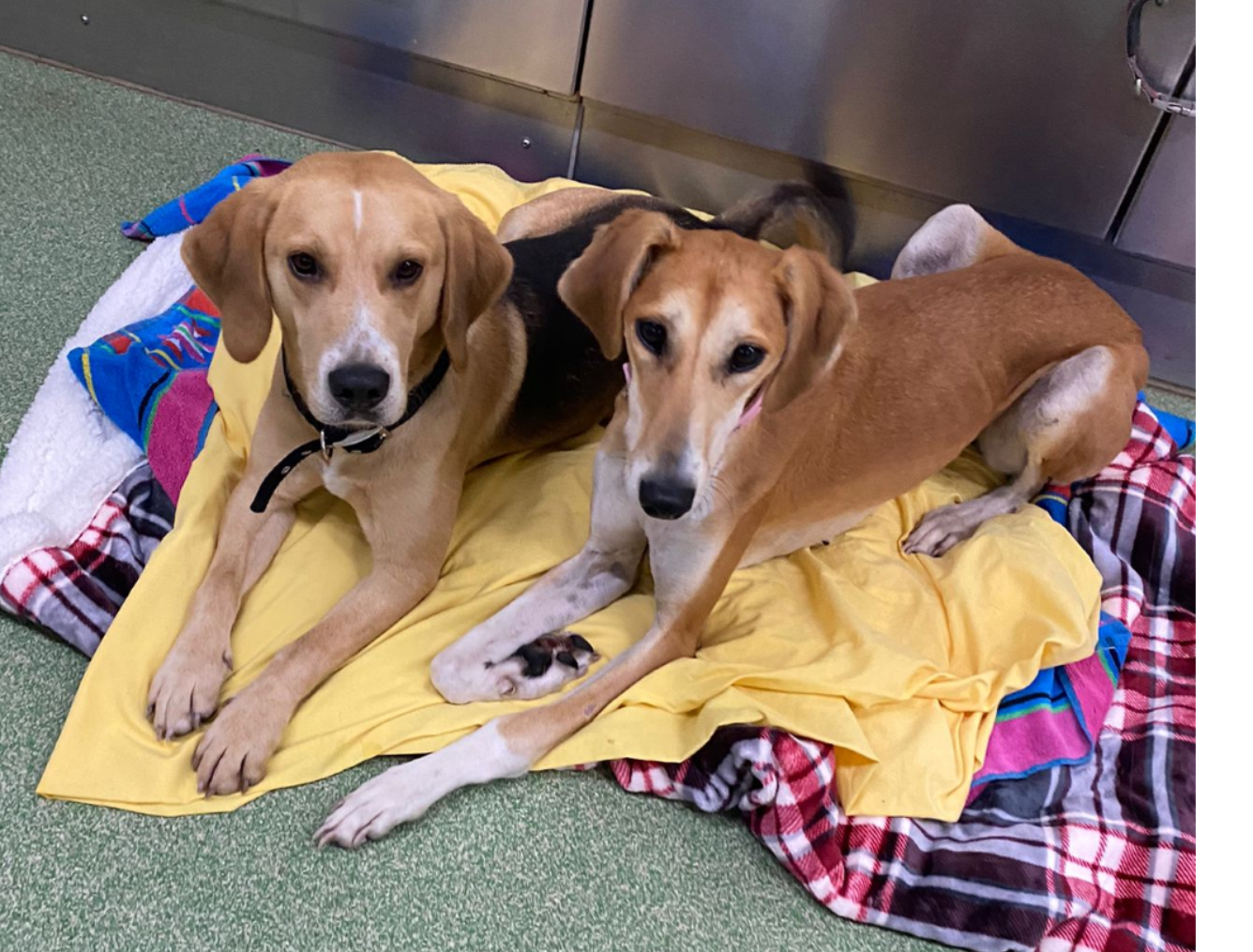 Alfie actually fell asleep at the Vets!! I have an old fracture to my front leg so Alfie is always on paw to support me but I do make him go out on his own as it builds his confidence.
We both enjoy the company of other dogs and would love to meet them on walks but stay as a pair in our new home. Having the company of teenage children would be great as we can be shy initially.