Alice is a 7 month female terrier mixed breed.
She was found at the side of the road completely starved and suffering from mange.
She can be quite timid at first due to her past with humans showing her only cruelty previously.
Once you have gained her trust she is a friendly and loving pup who loves to play.
Alice will take time, patience and space to get used to her new family but once she does she will repay you with all the love and kisses she can.
She will suit a home with a friendly resident dog or is happy to be the only dog too.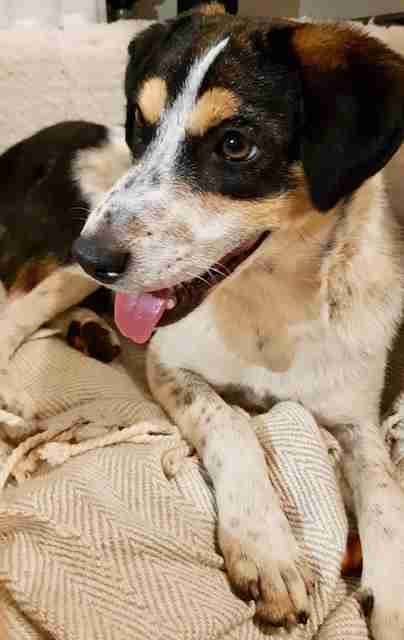 She is ok with cats and shows them no interest however she hasn't lived with a cat.
She is ok with children but due to her timid nature only children age 8 and above.
IN FOSTER IN THE UK IN THE FOLKESTONE AREA