Anya is a medium sized 5 month old female Cross-Breed. She has come to us recently from the Botosani public shelter in Romania. She is from a litter of six pups that were born into shelter life and are therefore playing catch up with their socialisation. Anya and her sister were first to travel and when they are adopted we can take more of the litter so that they do not grow into unsocialised adults in the shelter.
GREAT NEWS! This Dog Has Now Been Rehomed
Thanks to good people like yourself who use dogsblog.com on a daily basis, this dog has now found a new, permanent loving home. There are more dogs still looking though…

Allow us to find your new

PERFECT

canine friend with our

dogsblog.com matchmaker service

. Enter your details below to receive a tailored, hand-picked list of available dogs for adoption…
Anya is a sweet and cheeky little girl who is quite timid but not, by any means, as scared as we are used to taking on. After just a few days she is doing really well with lead training, has no accidents indoors and is playing with the other dogs. She is a little wary of people approaching her but once you scoop her up and sit her with you she will relax into a cuddle. It's really early days and she will soon get used to human handling and learn to enjoy it and ask for it.
Anya needs a home with another confident dog, preferably one young enough to play with her. Any children in the household need to be of an age to understand she's a bit scared right now and behave respectfully without creating commotion around her. Anya has not met cats but we feel she would be fine with them. All pups need someone home for a large part of every day. All pups should be expected to cry, chew and make mess during their puppyhood. Anya fostered Norwich Norfolk.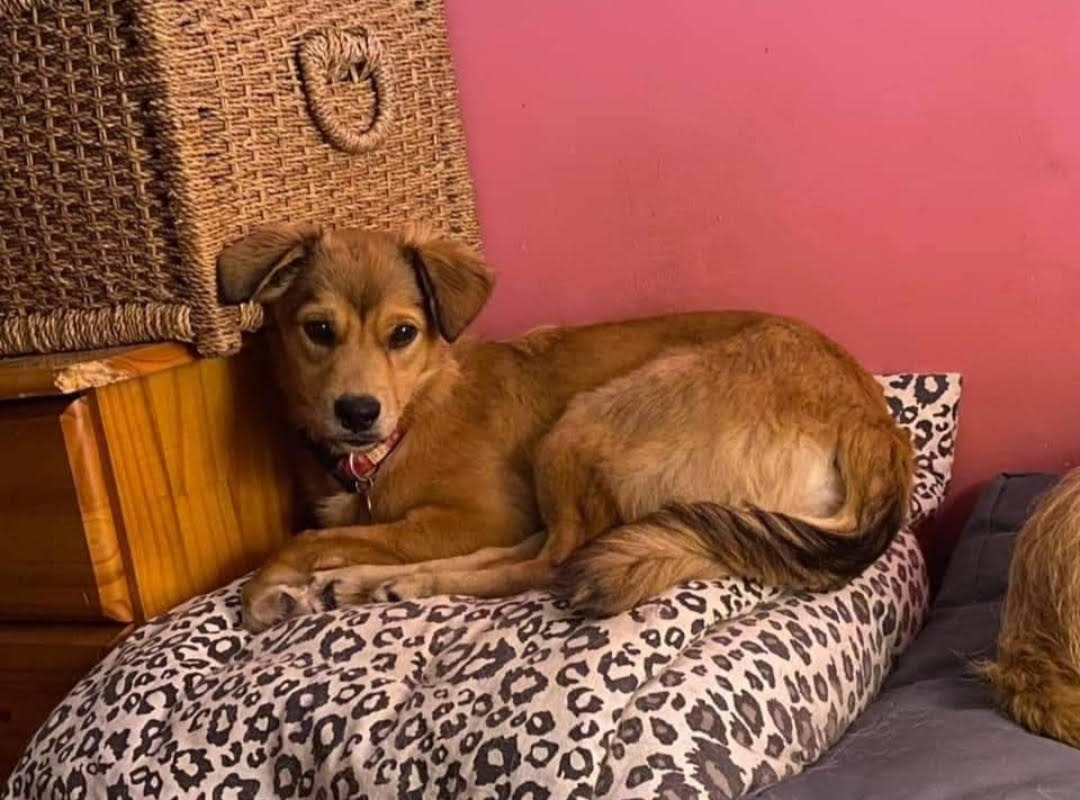 Please note it is Safe Rescue policy that all dogs adopted from us must wear a slip lead to be walked for the duration of their lives. Too many dogs are lost from slipping out of collars and harnesses and many of our dogs are timid due to past ill treatment and are likely to panic when out and about. It is absolutely okay to use these things additionally to slip leads, but not instead of.
We also request that extendable retractable leads are never used on our dogs. If you are opposed to slip leads, please do not enquire about our dogs as this is non negotiable. Thank you for understanding. All dogs have to be collected and a crate must be used.