Avril is a stunning short haired border collie cross. At 1 year old she's about 60 cm tall and 23kg, making her the perfect medium size pup with room to grow!
Avril doesn't mind the company of other people, after quickly overcoming any initial shyness. She hasn't met any young children nor dogs yet.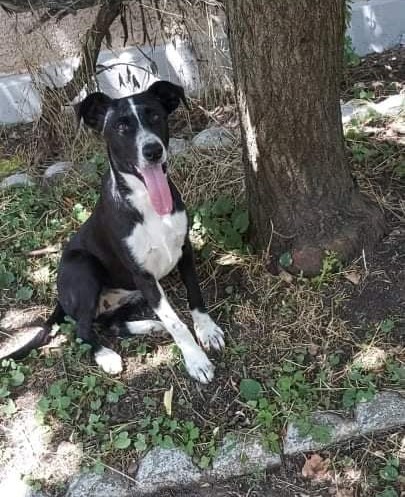 This means there's a whole world for her to discover and she needs a confident, mindful guide to help her navigate through all the potential challenges. Already used to a slip lead and a harness, she loves to go on endless walks that allow her to sniff around and provide the necessary stimulation.
Other than investigative sniffing, Avril is passionate about her fluffy lamb and deer antlers, both of which she loves to gnaw. She still hides high value treats as they are all new to her and prized possessions.
This is a common behaviour shown with Romanian rescue dogs. We can only imagine what kind of sad past experiences have taught her to guard/hide what she has, the lack of food and a fear of hunger.
Avril is curious, intelligent, energetic but also a strong willed dog in need of a dedicated, responsible family. She's not afraid to try for top dog and will need a confident owner who can set boundaries from the start.
Avril has a tendency to nip and play roughly, she is yet to learn some manners and basic training. We're sure, however, that with patience and consistent training she will be quick to become the most loving and loyal dog.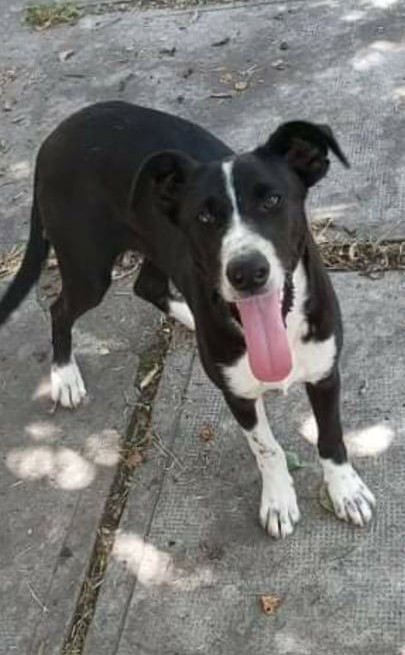 Avril would suit an adult only home or one with older children 16 years old plus.
Currently in foster in Birmingham