Bennie is a medium 7 year old male Cross-Breed. He came into our care over a year ago from the Radauti public shelter in Romania. He was completely terrified of humans and would bite if touched.
GREAT NEWS! This Dog Has Now Been Rehomed
Thanks to good people like yourself who use dogsblog.com on a daily basis, this dog has now found a new, permanent loving home. There are more dogs still looking though…

Allow us to find your new

PERFECT

canine friend with our

dogsblog.com matchmaker service

. Enter your details below to receive a tailored, hand-picked list of available dogs for adoption…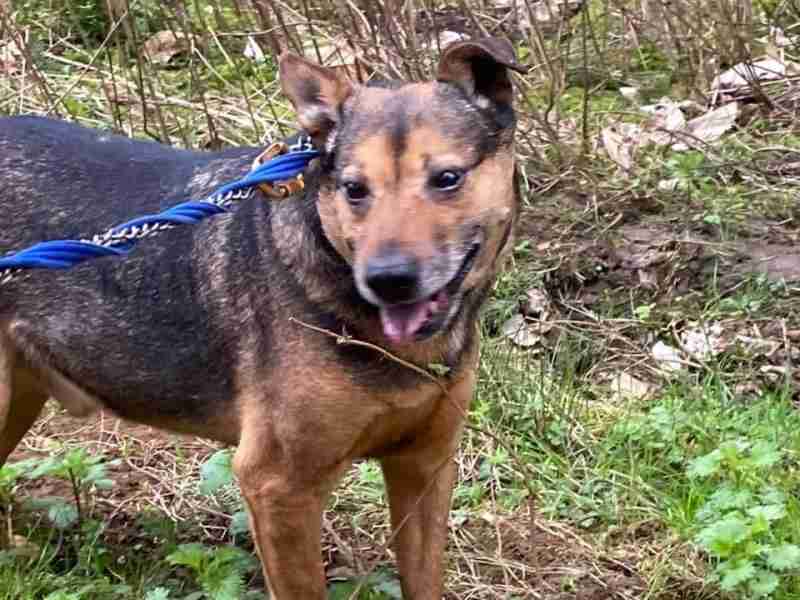 For months he hid under the kitchen table of his foster home only coming out for the essentials of food, drink and toileting. Bennie was in a deep depression and nothing we tried lifted it, in fact the more we meddled the more reclusive he became.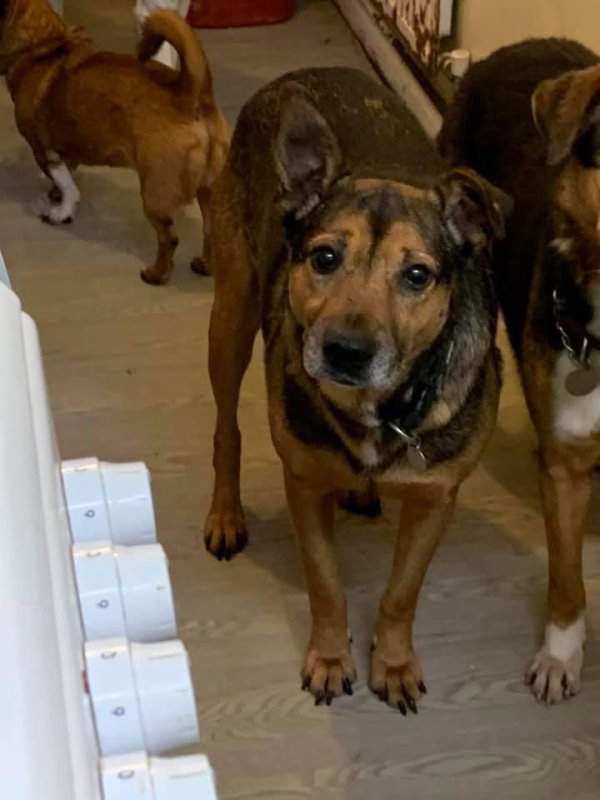 A couple of months ago something changed in Bennie, he started to spend longer outside when he got up for those essentials, he didn't run back in if he saw us out there. He began sitting in open spaces in the kitchen and making eye contact when we had food. Next he started to get up and greet us with a wagging tail when we got up in the mornings or came home.
The advances, when they finally started, came thick and fast. Next thing we knew he was lead trained and joining us on walks in the woods, out in the big wide world! These days he's first in the queue at walk time and raring to go!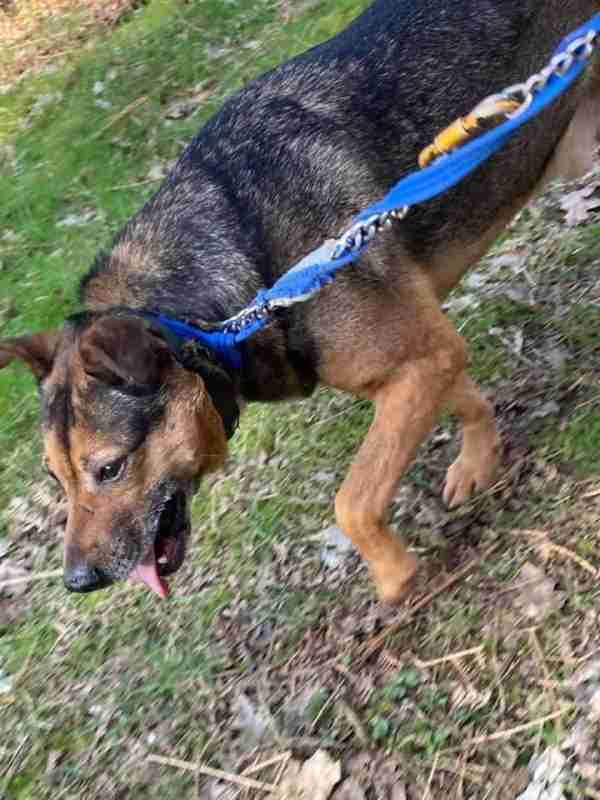 Now, at last, we feel he is ready to find his forever home. He is still quite lazy at home and likes long naps but he is also showing pleasure and joy in other things life has to offer. He's still not asking for fuss and cuddles too much but he is very accepting of them and that too will come in time. Bennie fostered Gorleston Norfolk.
Bennie needs a home with no small children. He would like a quietish home with another dog (which we could happily also provide if needed ???). Bennie is not cat tested but we would be surprised if he reacted at all to them and could test him if necessary.