Blossom is a medium sized 8 year old female Cross-Breed. She came to us about eighteen months ago from a private shelter in Romania. She is a quirky and unique dog who brings a whole new meaning to dogged determination! She has kept us enthralled with equal amounts of frustration and amusement in this time as she point blank refused to be lead trained.
In fact her impression of a sack of potatoes the second a lead was put on us second to none! However a couple of weeks ago she literally gobsmacked us all by simply getting on her feet and walking! Honestly it's like we dreamt the last year and a half and it didn't happen and she just walks perfectly!
Due to the lack of exercise Blossom has become rather rotund and she does tire quite quickly so exercise needs to be built up over time or she will just find a nice cool bush to lie under and flop!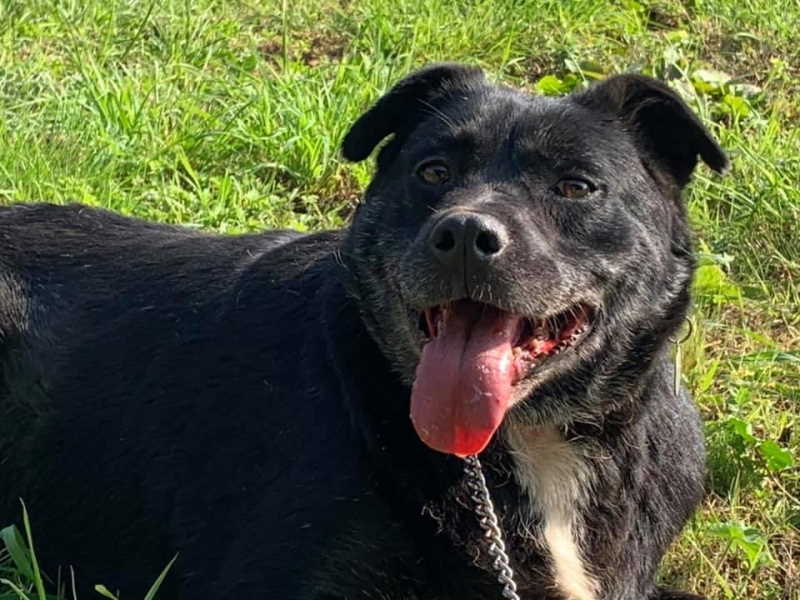 Blossom is the absolute queen of dirty looks, if looks could kill none of us would still be here! Unfortunately she just has one of those faces and it's difficult to tell if she's actually happy or even likes you apart from the tell tale signs of her always being in whatever room you are in, not always close but always where she can see you. She is a very hard dog to read but she is certainly not for changing and we all admire her for her pluck and determination.
So, as always we are being completely honest with you, if you can adopt our strong willed, quirky, hilariously stubborn dog with the sour face and not expect too much back in the way of gratitude and affection then please get in touch.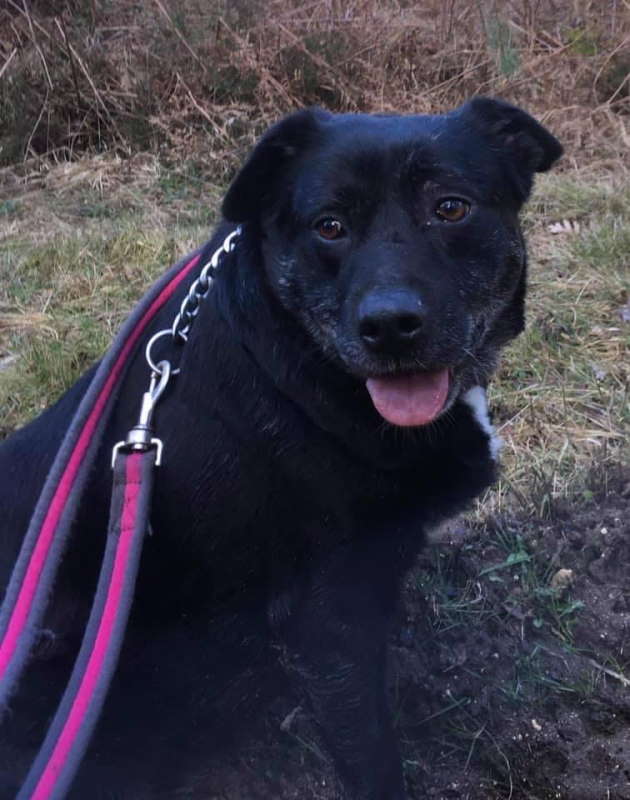 Of course she may surprise us and be totally different somewhere new with less other dogs. I feel maybe this is all part of her master plan but I've just never figured out why or what that plan is. Blossom fostered Norwich Norfolk.
A slip lead or two will always be needed for Blossom because she has no neck so we use two to be sure. A slip lead and harness could also be used but we must remind you that a slip lead is required always and forever and for life for all dogs adopted from our rescue.