Boton is a 5 month old male Basset Fauve de Bretagne Cross. He is the result of another irresponsible litter. We rescued the mother with her babies when they were one month old in Northern Spain. After fighting against parvovirus only 2 babies survived and Botón is one of them.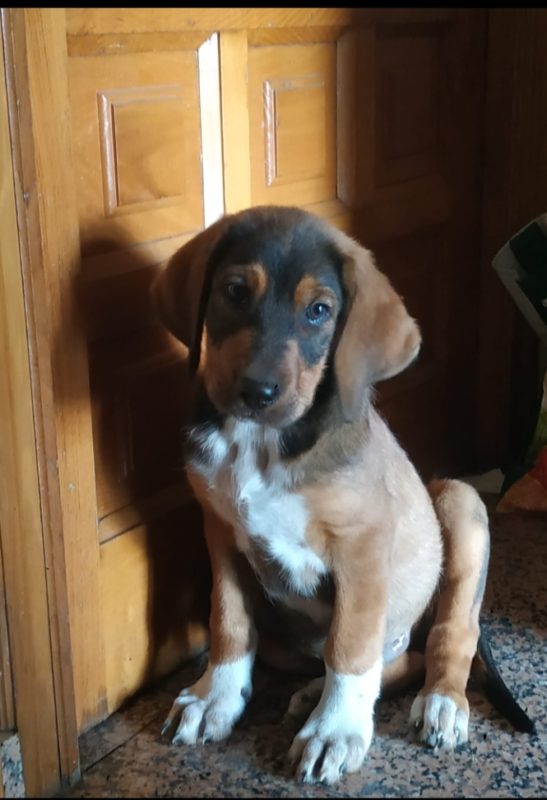 Poor Boton has had some bad luck in his short life… We thought we had found a lovely home for him, and then without so much as an explanation, the prospective adopters disappeared.
So for this reason, Boton is still looking for his forever home, and we really want to make sure this time around, it's the right one. His brother was recently adopted to the UK, and is doing very well, settling in like an absolute star and loving the company and attention of his new family.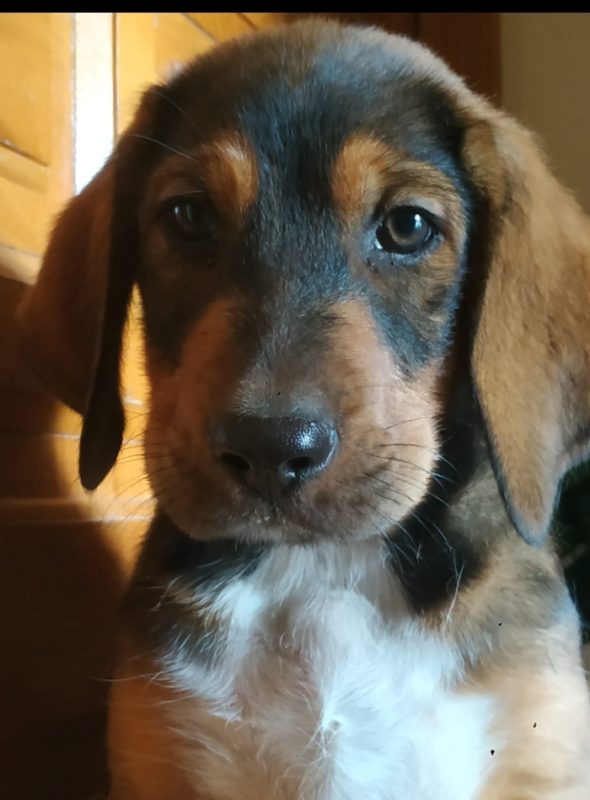 Boton is a well socialised and happy boy, he loves to play with other dogs and is friendly towards people, but he hasn't been used to life in a home environment, so his future family need to be patient and understanding with him, to help him learn how to walk nicely on a lead, for housetraining, boundaries, manners, and to continue his socialization process.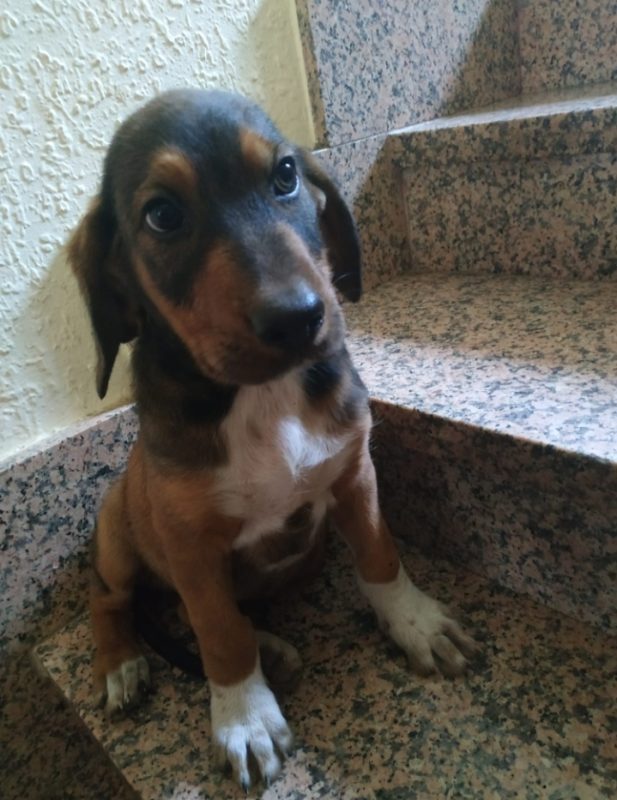 We are looking for an active family or person, who is committed with the decision of adopting a puppy and with everything that this implies. A puppy needs to be completely educated and socialized, that is why we only consider a dog experienced home who knows how to manage the education, training and socialization of a puppy and also has the time and patience for this.
We are looking for an adult only home, as we want dogs who require more time like himself to be the priority. Boton would enjoy having a further dog companion at home from who he would be able to learn. Nevertheless, this is not a requirement, if he gets enough dog interaction and time to play with other dogs on his walks or outdoor activities.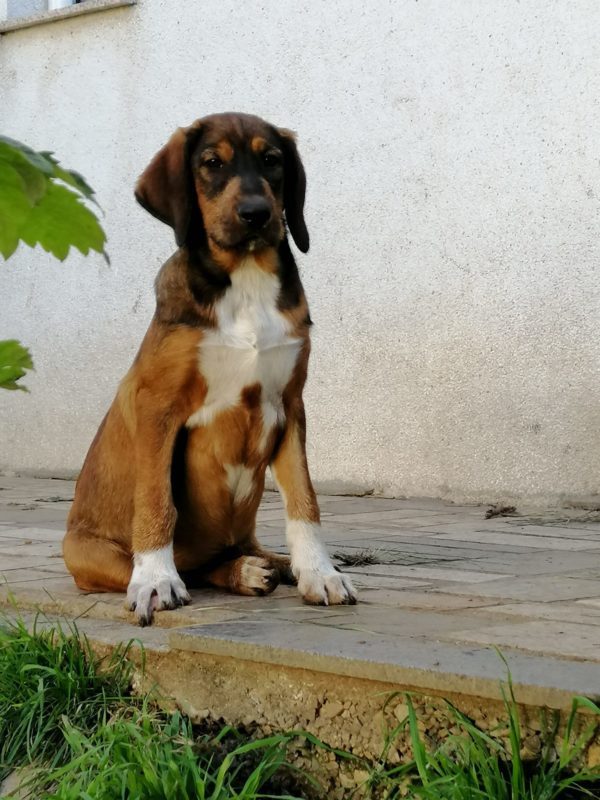 We know Boton's mother, who is Greta and also up for adoption, but his father is unknown. Therefore we can't assure how much he will grow. We think he will be of medium size, but cannot guarantee this, so in the "worst" case her new home should also be prepared for a large sized dog in the case he grows more than expected.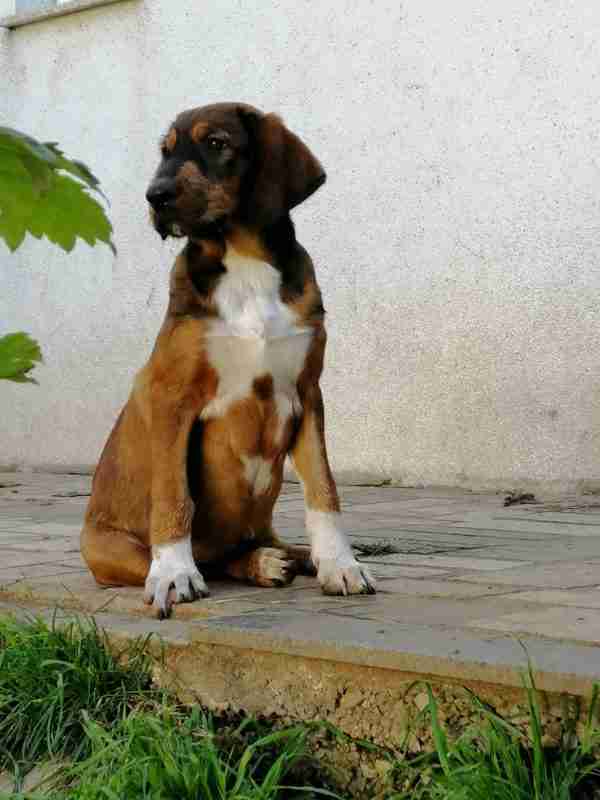 Boton is currently in Northern Spain, has already packed his bags and cannot wait to travel and discover his new home in Wales or England (NOT Scotland) as soon as the right family or person comes forward. If you have the time, love, stability and the commitment that his upbringing requires and think that Boton would be the perfect addition to your family for the next 10 to 15 years, don't hesitate to get in touch with us.