Brodie is a 4 year old male English Bull Terrier. He was found wandering the streets of Seville. He was taken to a vet who contacted Sunny Shores. We collected Brodie and he is now chipped and vaccinated and is also neutered. He holds a full EU passport and can travel.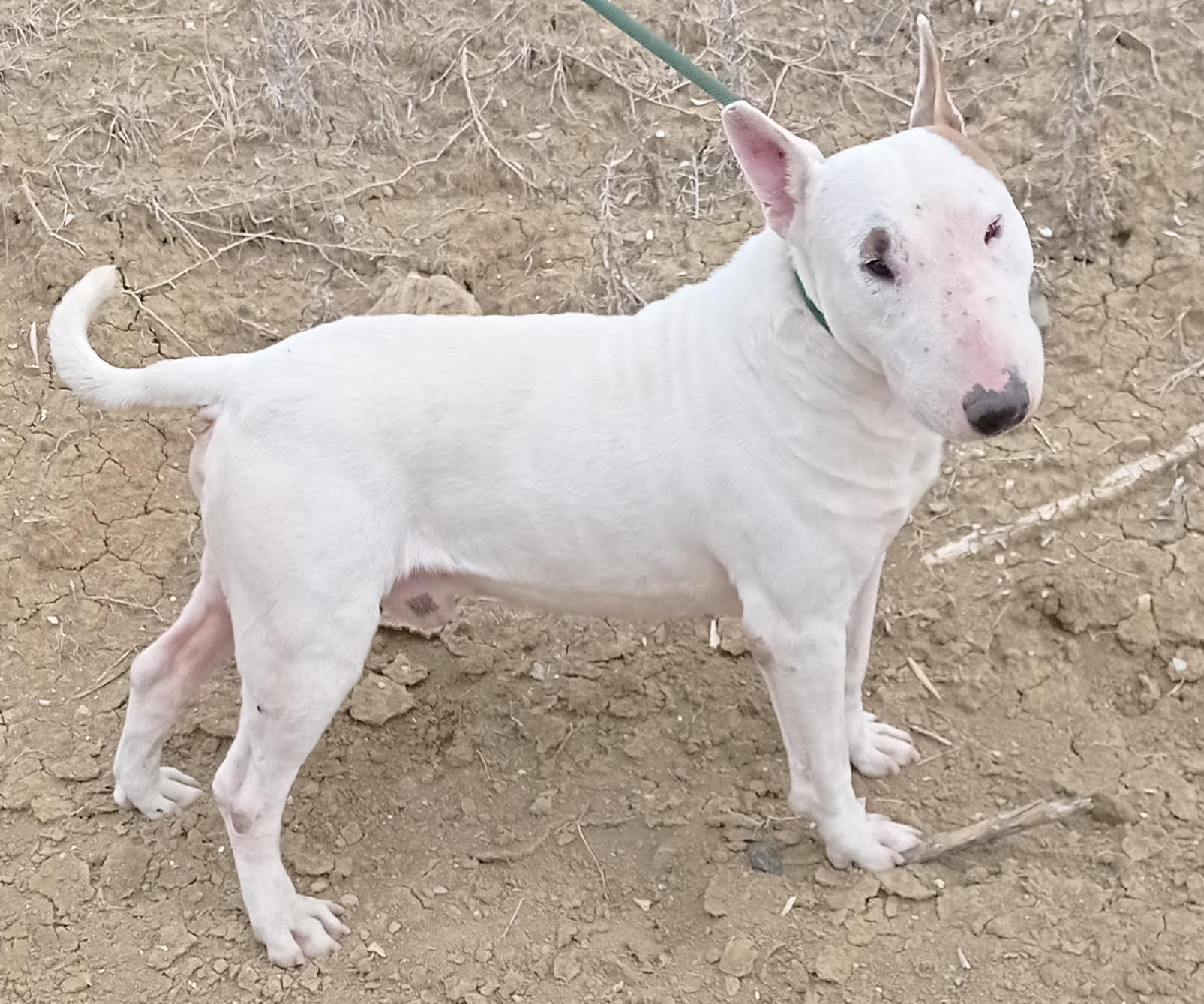 Brodie's blood test revealed that he has low level Lieshmania which is under control and monitored and he takes 2 tablets a day to control the levels. Brodie is strong but walks well on lead and enjoys the company of humans. Brodie is not tested with small children or cats and so he needs a child and cat free home.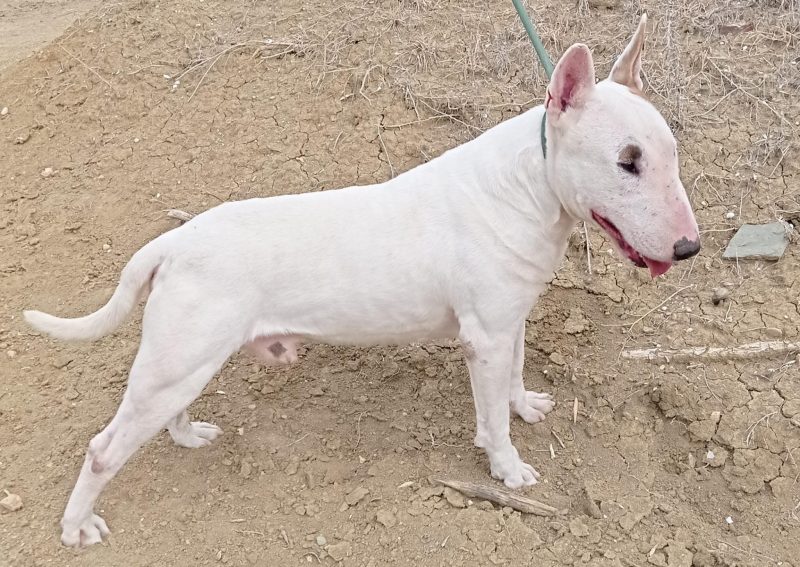 Brodie eats well and is very clean in his kennel and needs an experienced owner who is used to the quirky ways of the breed. He has shown no signs of aggression and can be handled and stroked when eating send it loved to stop for a cuddle when out on a walk. Located in Spain.