Bronx is a 5 year old male Rottweiler cross Husky. He's a large dog with a lot of love to give. He will need plenty of exercise in which he will need to be on a lead until recall is fully mastered, but this will work well considering he needs some lead training anyway. He has already been trained to sit, lay and give his paw which he does very well.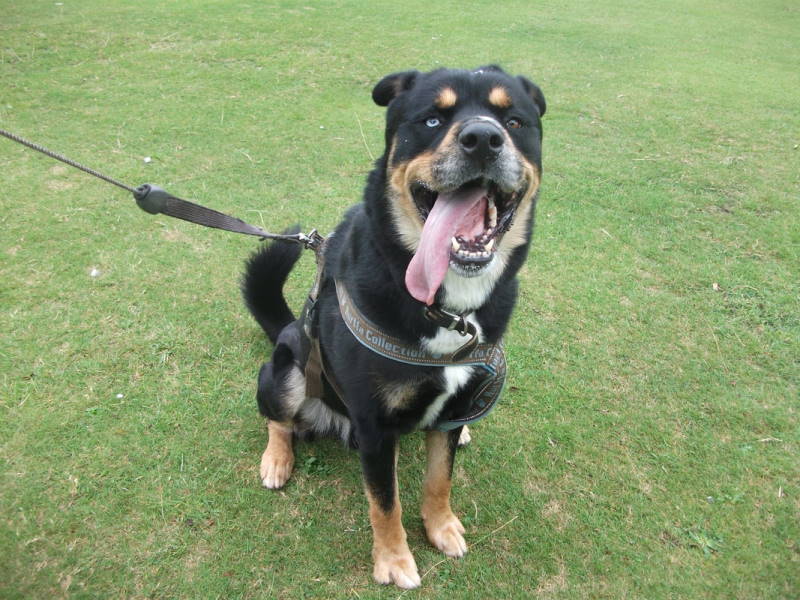 Bronx loves playing with his toys and does get rather excited and can get a bit boisterous by letting out silly grumbles and rumbles and we feel an experienced dog owner who will probably understand the lad that bit more would be a better suited adopter for Bronx. We also wouldn't re home Bronx with children in the home.
Our feeding guidelines for Bronx as with all dogs are to put his bowl of food down and let him eat it uninterrupted.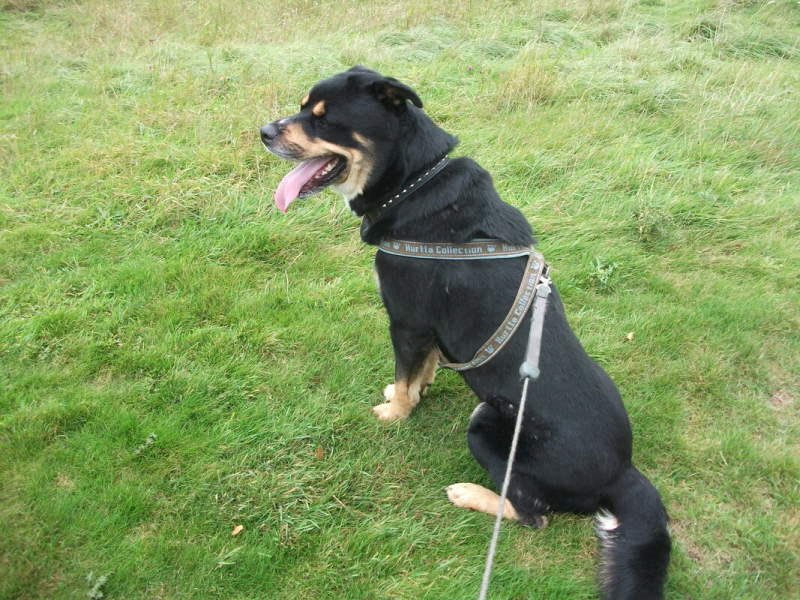 If you feel you can give this boy a loving home with a great life ahead please contact us by filling in our enquiry form.
We can then arrange for you to meet him, get to know him by coming out for a walk with him and we can discuss things in details.