Buddy is a stunning five year old male American Bulldog who needs a new home as he and the other American Bulldog male in the home are not getting along. (No negative comments please- the owners had the younger dog before they took Buddy on). He's been passed around a few times in his life we think and it's time to find him his forever home.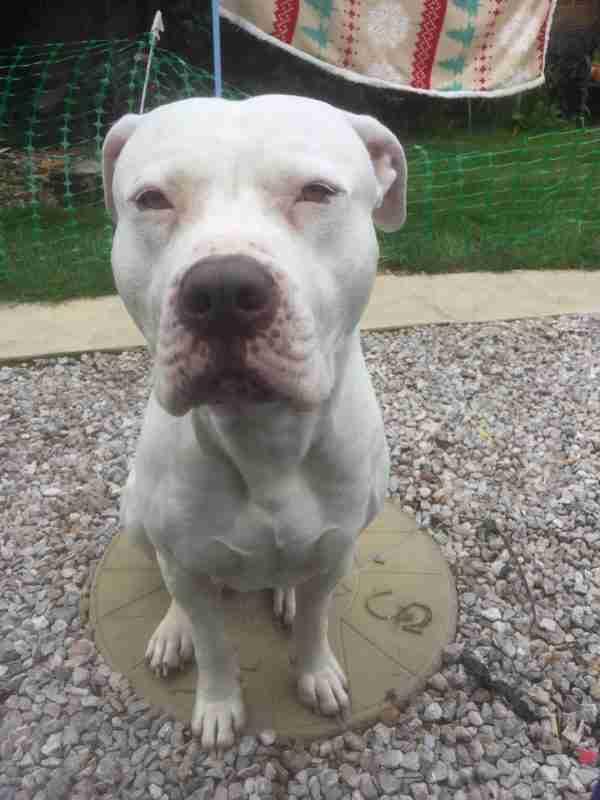 As neither of the males is neutered it's no surprise that there are some spats and scuffles happening over toys and treats. He's not really been socialised much with other dogs but pending a successful meet he could potentially live with a calm, friendly female. We are assessing him this week and will know more about him then but are told he's great with people and so could live with children 10+ but no history with cats so a no to them.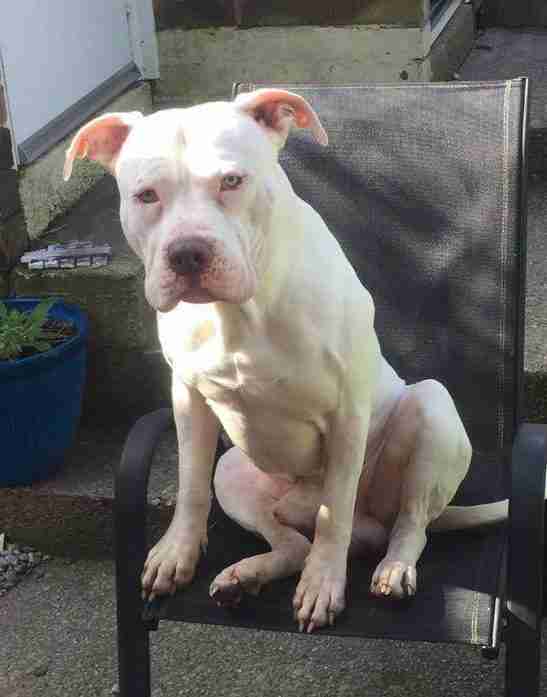 He's placid and chilled in the house, housetrained and fine to be left for reasonable periods. He travels well in the car. He does pull on lead and off lead he will come back as long as there's no distractions but not until he's finished running and playing – so a little work needed there. He's vaccinated and chipped and will be neutered as part of coming to JLP. He's currently in Sheffield.
Foster homes need to be within an hour of Rotherham to attend our vets and for meets. Forever homes can be anywhere within the UK but you will need to travel to us in South Yorkshire. As always we require everyone in the family and any children who are regularly going to be in contact with the dog to attend the meet.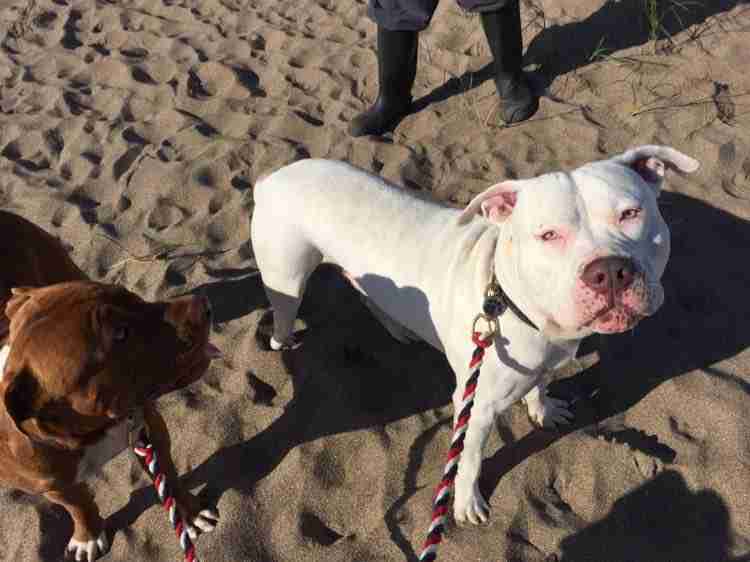 Our usual process is that you will need to come and meet the dog and that adoption is then done on a second meet. For some dogs additional meets may be required and potential adopters will be required to travel to the dogs location for all meets.
If you are suited we will then arrange a homecheck, vet reference and meet with the dog. We only rehome where all resident and previous animals are/were regularly vaccinated and neutered/speyed unless on veterinary advice.