Buddy and Luna are looking for a home together due to a relationship breakdown (no negative comments please-they don't help anyone). Buddy is a six year old black Sharpei cross bulldog and Luna is a two year old lilac Sharpei.
They're both great with children from babies upwards and could happily live with young children who are kind to them. They're unsocialised around other dogs and wouldn't be suited to living with new dogs at this point in time.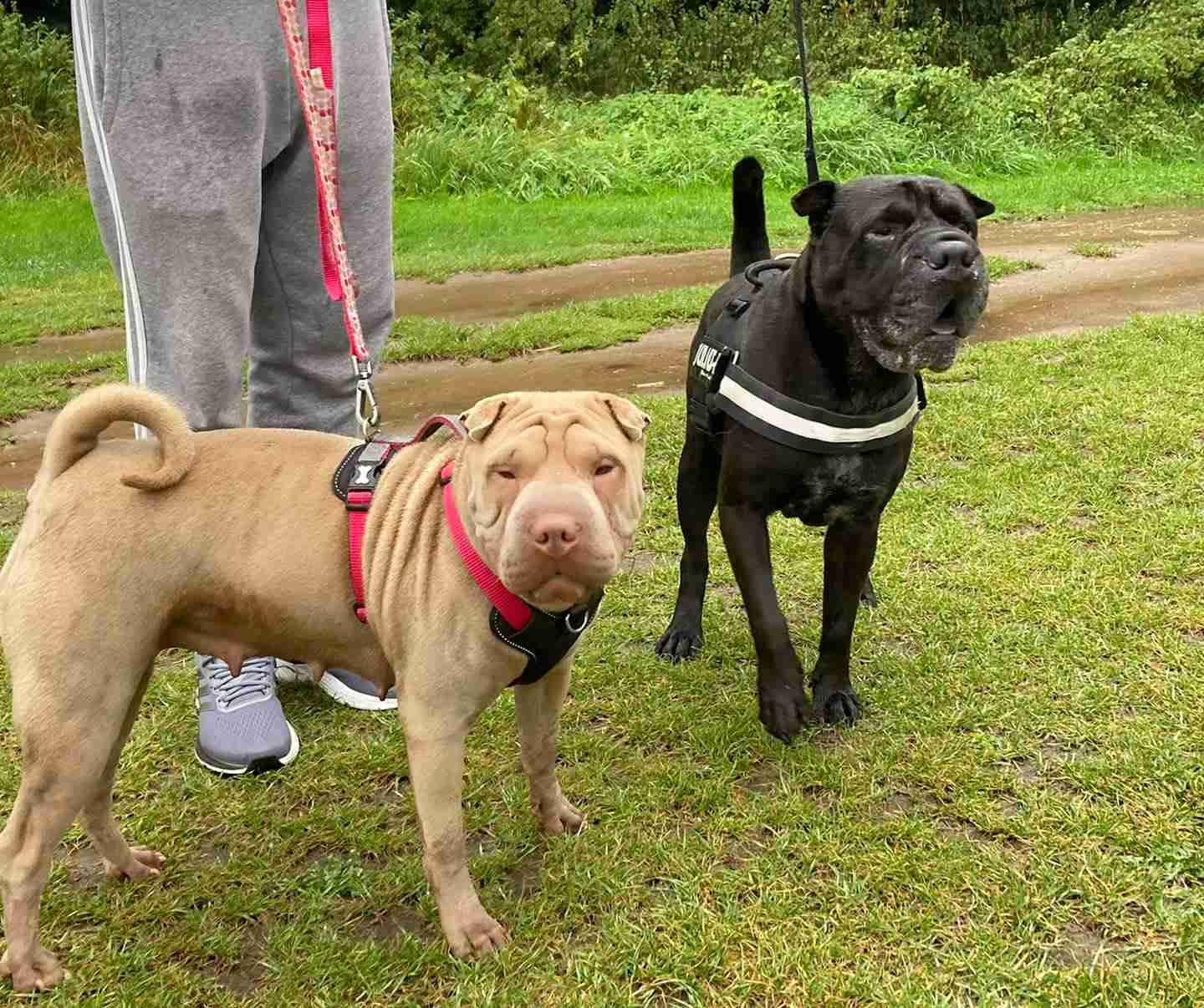 They pull towards other dogs on their walks but don't bark unless they're barked at! They're a no to cats. They walk well on their leads, travel well, are fine to be left for reasonable periods.
Buddy likes to come and say hello to everyone he meets whereas Luna doesn't want to greet new people outside (common with Sharpeis) but is friendly with them in the home.
They're both vaccinated and chipped and Buddy is neutered but Luna will be speyed as part of the adoption contract. Foster homes need to be within an hour of Rotherham to attend our vets and for meets.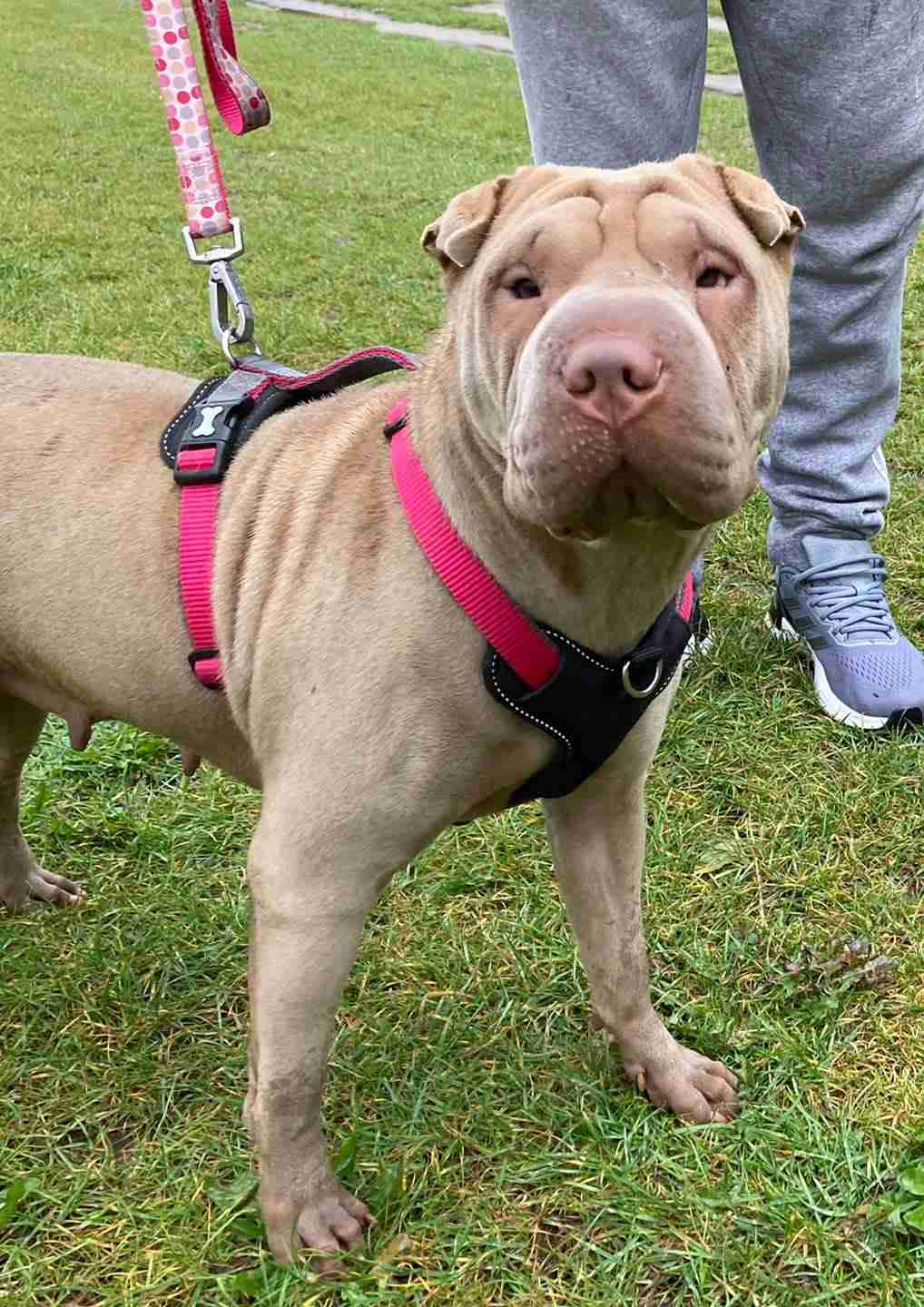 Forever homes can be anywhere within the UK but you will need to travel to us in South Yorkshire.
As always we require everyone in the family and any children who are regularly going to be in contact with the dogs to attend the meet.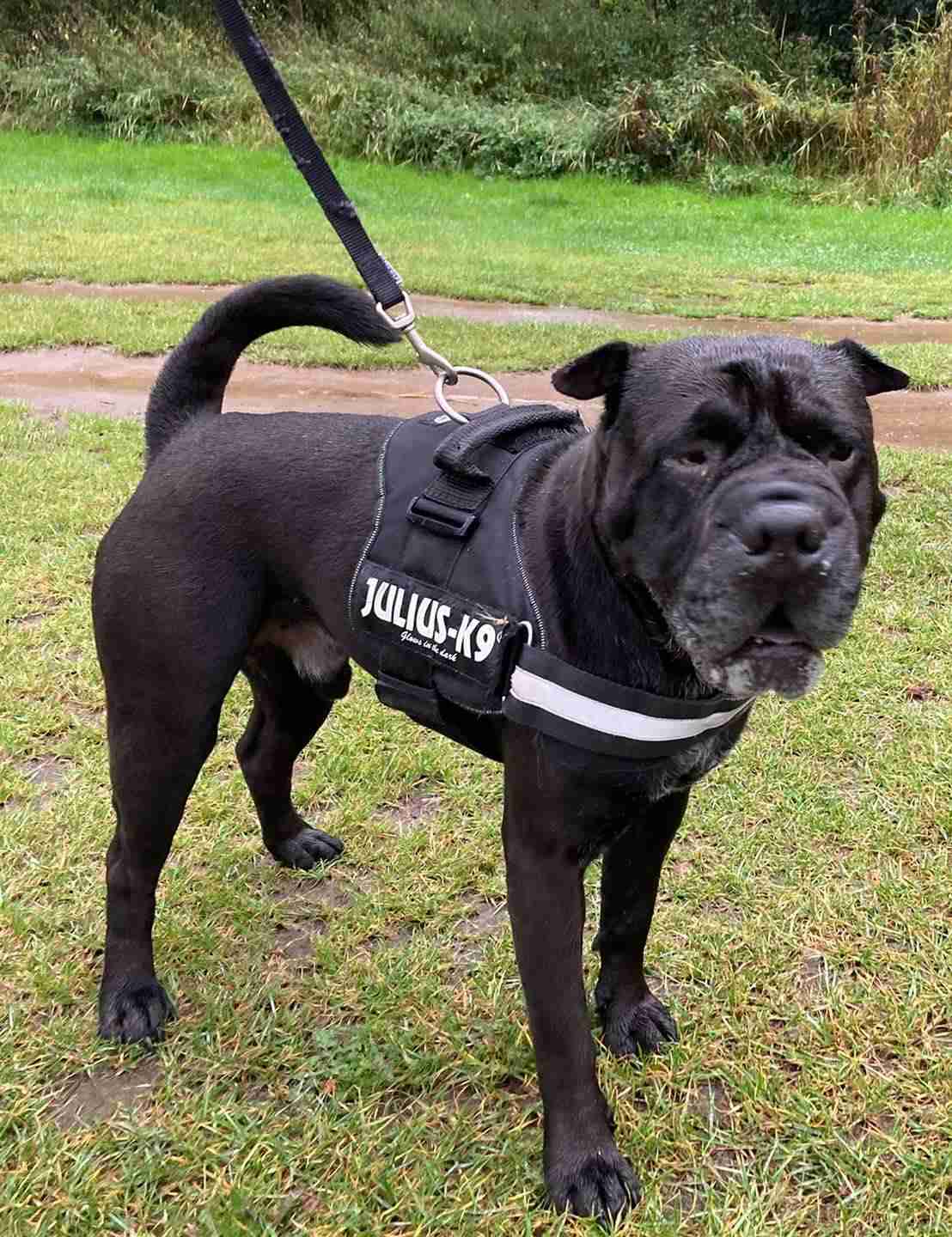 Our usual process is that you will need to come and meet the dogs and that adoption is then done on a second meet.
For some dogs additional meets may be required and potential adopters will be required to travel to the dogs location for all meets. If you meet the criteria for this dog please call 07766 766252, 07950 404074 or 07727 307337 8am-8pm to discuss (if your call is not answered please leave a voicemail and we will return your call).
If you are suited we will then arrange a homecheck, vet reference and meet with the dogs. We only rehome where all resident and previous animals are/were regularly vaccinated and neutered/speyed unless on veterinary advice.