Butterfly is an 8 year old female Komondor cross. She was rescued from her owner who kept her chained up and totally neglected for years. She is currently fostered in Hungary and adapting nicely to living in a family home. Butterfly is a real sweetheart who loves humans almost as much as she loves cheese!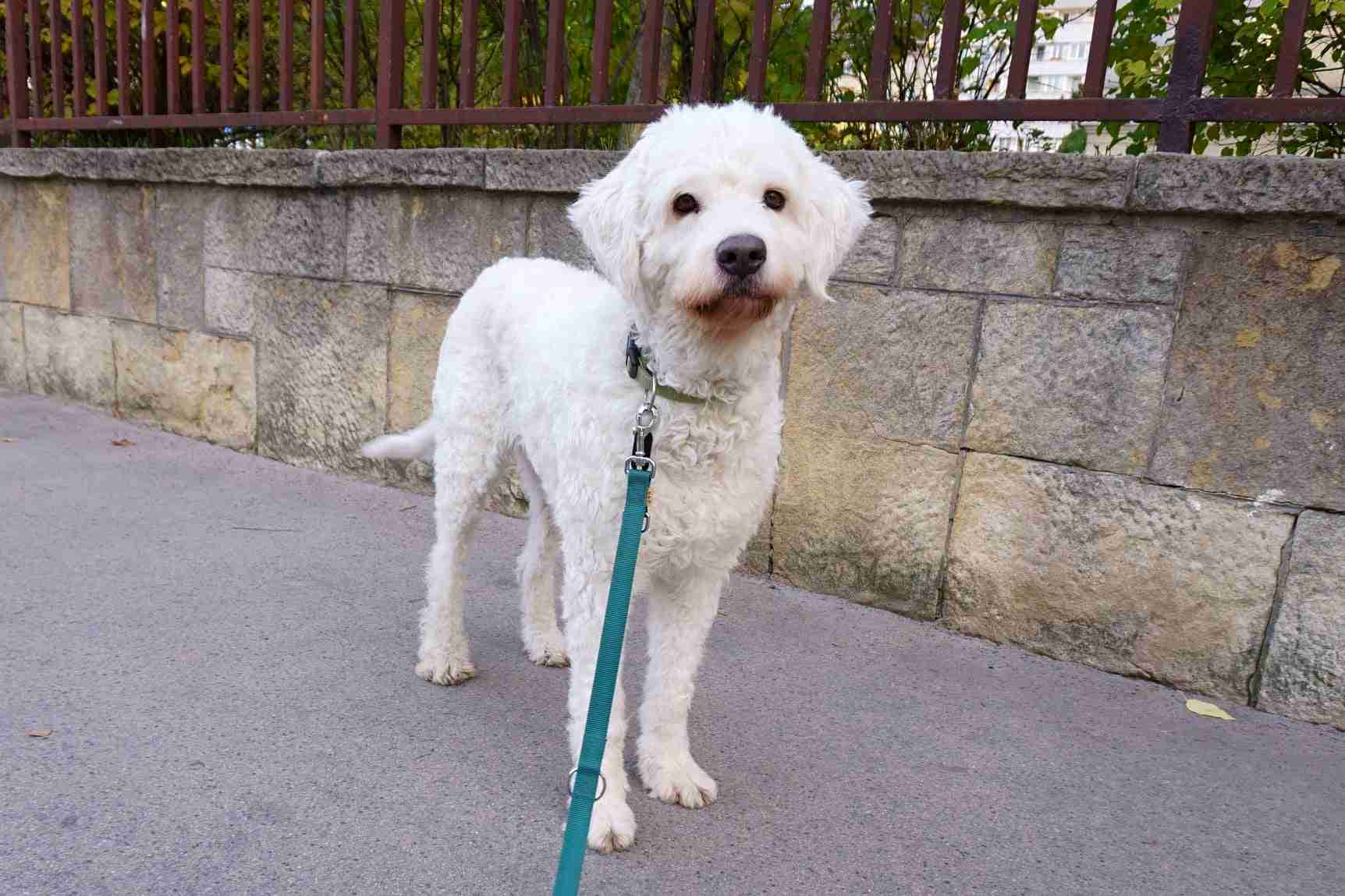 She is friendly with everyone, loves cuddles and loves to spend time with her family. She's a bit sensitive and nervous in new situations and she needs a confident owner to make her feel safe.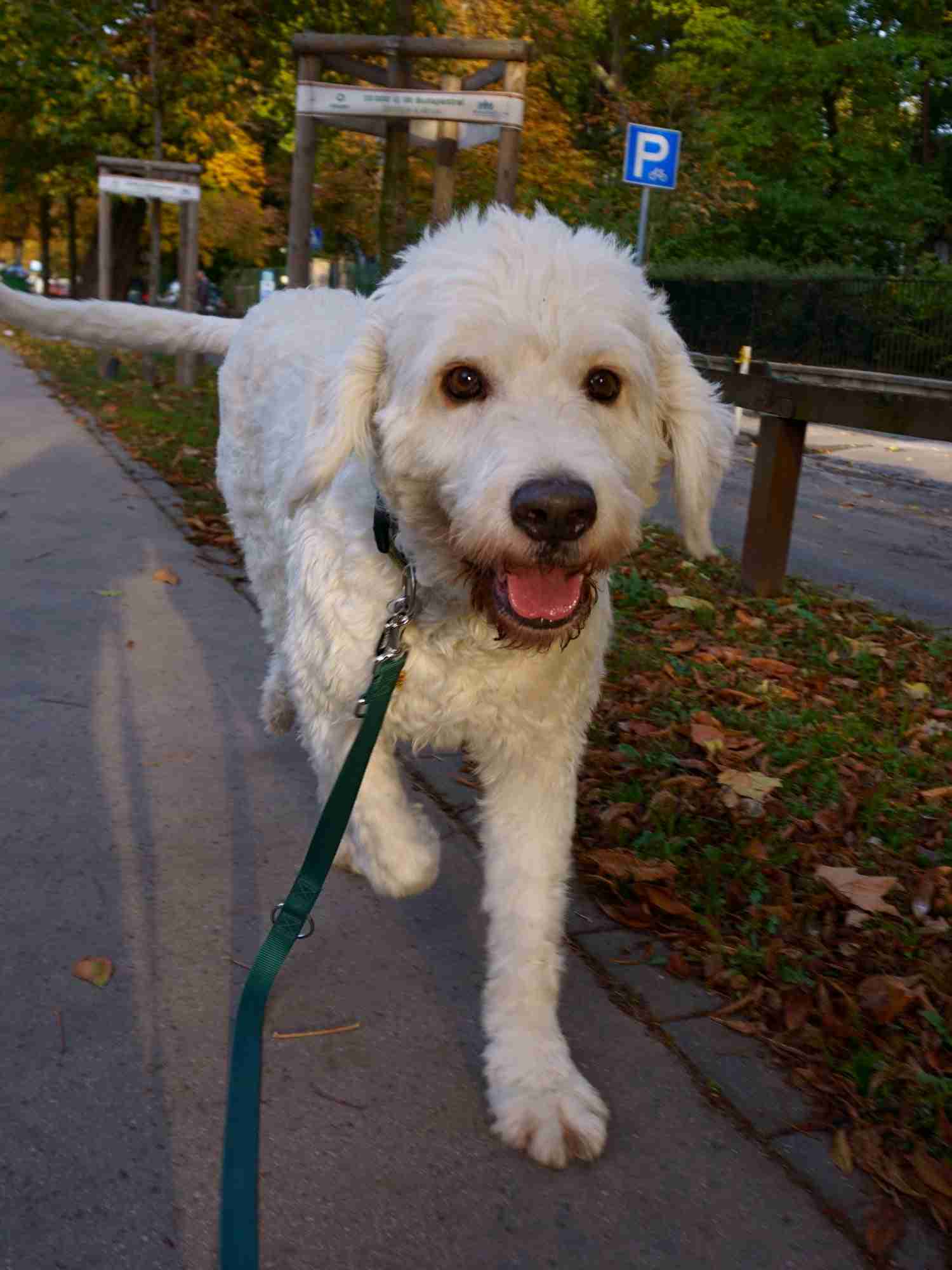 She walks well on the leash the majority of time but can pull when she gets excited. She doesn't like larger dogs, especially if they do not show respect and she can get barky and growly with them on the lead but she can easily be distracted with cheese bites. On the other hand, she has a soft spot for small dogs, she adores them and she currently lives with one who she is very playful with.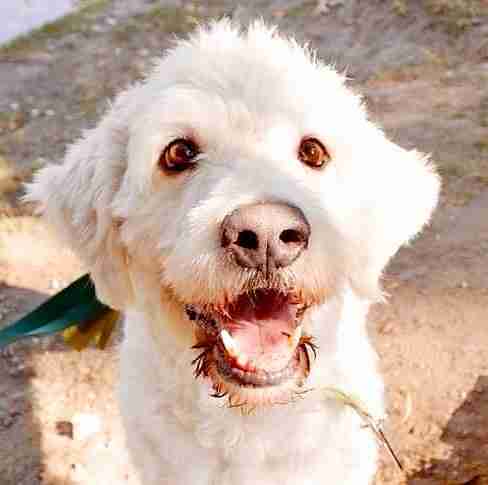 Butterfly is a Komondor cross which is a breed with a strong personality but with the right motivation (i.e. treats!) she is more than willing to work with you. The more she loves you, the more she will listen. She is fully house-trained and can be left for a couple of hours. Given her age, Butter doesn't need very long walks, she is happy with around 30 min walks but happy to go further if it means she can sniff around and roll in grass.
She is good with kids but due to her age she needs her peace and quiet hence she will not be rehomed with children. All in all, Butterfly is a super cuddly and human centred companion dog, she loves people and people love her!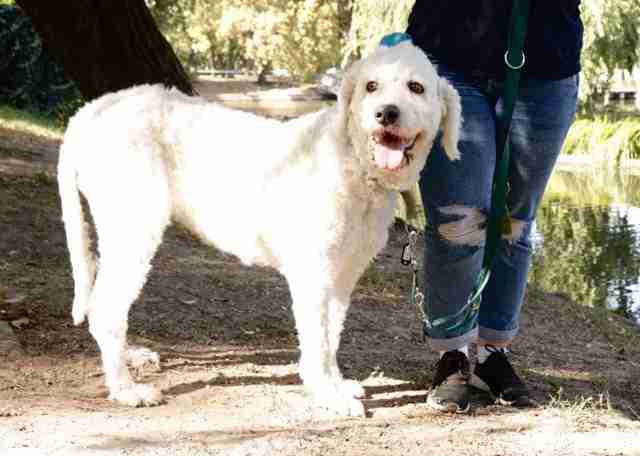 Like all rescue dogs, she will need time, patience, love and commitment from her adopting family to become a happy dog. Experience with rescue dogs is essential. No first time owners please.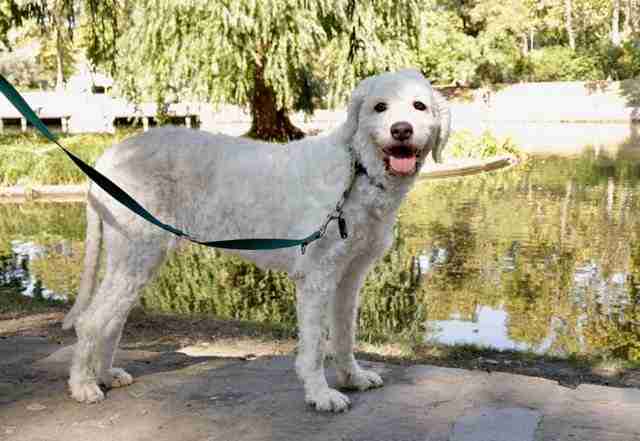 Butterfly is currently in Hungary and can travel to the UK as soon as the right family is found for her. She comes spayed, fully vaccinated, microchipped, dewormed, flea and tick treated, with an EU passport and DEFRA approved paperwork. Adoption is subject to Home Check and Adoption fee. Full RBU provided.