Ahoy there, me hearties! My name is Captain Timmy and I'm here to plunder your hearts (and your treat tins!). I am a 13 year old Staffordshire Bull Terrier who ended up marooned in a local pound. This made me really sad as I should be napping on the sofa during my retirement. Fortunately, I was rescued by some lovely people and they found me wonderful new carers at SEDR (and I have proven myself to be a little treasure).
GREAT NEWS! This Dog Has Now Been Rehomed
Thanks to good people like yourself who use dogsblog.com on a daily basis, this dog has now found a new, permanent loving home. There are more dogs still looking though…

Allow us to find your new

PERFECT

canine friend with our

dogsblog.com matchmaker service

. Enter your details below to receive a tailored, hand-picked list of available dogs for adoption…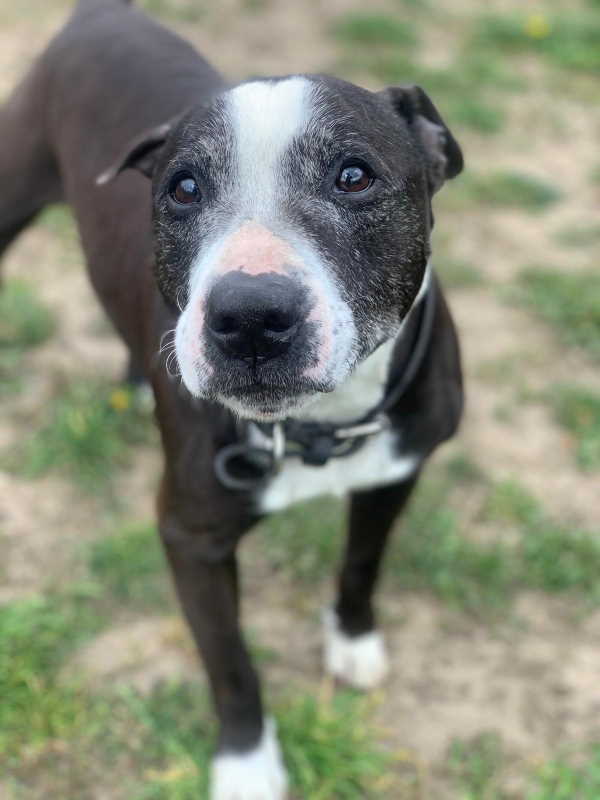 I am quite a small Staffordshire Bull Terrier at only 20kg. I would be very happy to live with another calm dog. Whilst I have been great with a variety of dogs in rescue, I am elderly and a bit wobbly, so I could not live with a boisterous dog who would knock me about. I could potentially live as an only dog but only if someone was always home; I do have some separation anxiety and will bark if left all on my lonesome. Unfortunately, I cannot live with cats or small furries.
Due to my health issues (to be discussed further down), I would prefer to live in an adult-only home where I am not at risk of being knocked about. However, visiting, respectful children aged 10+ would be fine.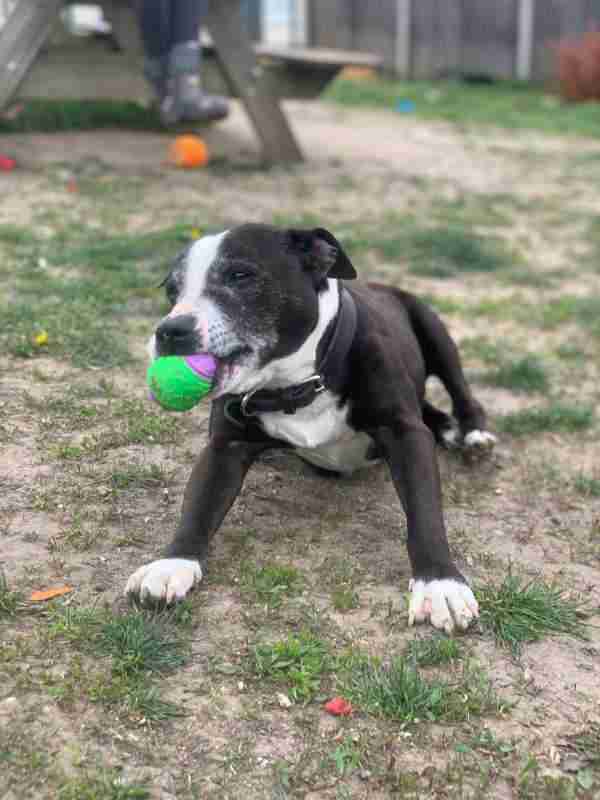 I do still like to go on adventures, but I prefer two or three short walks a day (I cannot do long journeys across the High Seas any more). I would also prefer to live somewhere where there are as few stairs as possible. Whilst I had a few pees on the carpet in a home environment, I have been as clean as a whistle in kennels.
I do lack my 'sea legs'; my co-ordination is not great and I am a bit wobbly on my back end. However, the lovely vets have checked me over and said that these issues are due to spondylosis as well as arthritis in one of my hocks. I will need to stay on Metacam permanently. However, despite my wobbly moments, I can still pull on my adventures so I will need someone who is physically capable of managing a pulling pirate!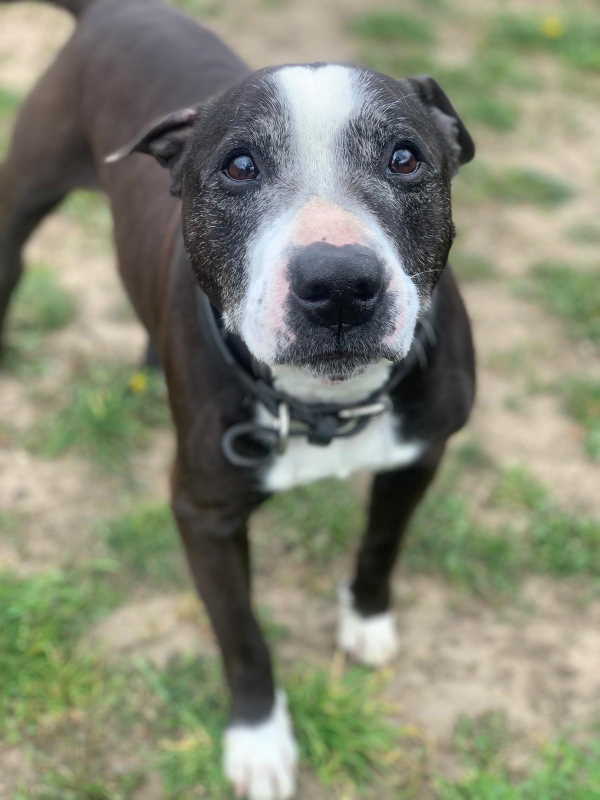 My friends at SEDR cannot believe that anyone could be so cruel as to dump an old chap like me (they think that I was abandoned because of my health issues). Despite being let down, I am described as "a very easy boy" and "an absolute sweetheart who loves a fuss".
If you meet the rehoming criteria above and think that you could give this old (sea) dog a home for the rest of his days, please drop a line to my buckos with a brief explanation of the home you have to offer.
Yo Ho Ho,
Captain Timmy!