Carlotta is a 4 month old female Spanish Greyhound (Galgo). She is beautiful and gorgeous Spanish Greyhound puppy called a Galgo. She has a black and white, soft, shiny coat and she was rescued a few weeks ago as she was in the pouring rain and looking for shelter something to eat near the garbage. (Sadly, we dont know where her siblings are and we hope they are safe).
GREAT NEWS! This Dog Has Now Been Rehomed
Thanks to good people like yourself who use dogsblog.com on a daily basis, this dog has now found a new, permanent loving home. There are more dogs still looking though…

Allow us to find your new

PERFECT

canine friend with our

dogsblog.com matchmaker service

. Enter your details below to receive a tailored, hand-picked list of available dogs for adoption…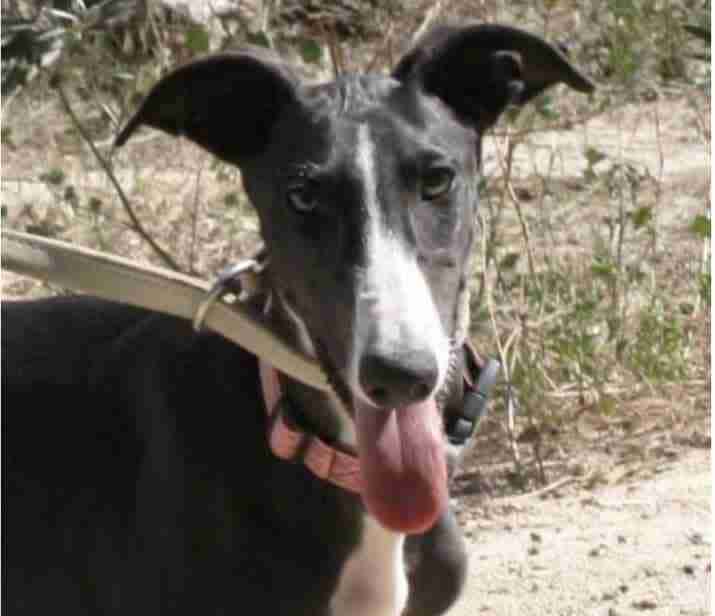 In Spain, the Galgo breed is one of the most mistreated dogs, used for hunting and at the end of the hunting season, they are abandoned or killed, really an awful life, so thank god we saved her from that and more puppies. When she was first rescued (see photos) Ottaa she was very skinny, but luckily very healthy! She has grown into a wonderful Galgo puppy, very health and fit, beautiful and full of grace, silky and shiny black coat, with attractive white markings on her face and a white spot on her chest.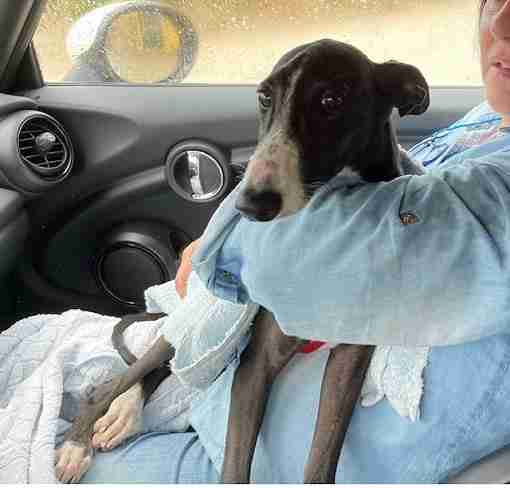 Otta is very nice girl, absolutely so friendly with dogs and cats. She has very sweet, mild nature, is obedient and extremely affectionate. Please apply if you have another dog and children over 10 years. Otta has a wonderful temperament, friendly, intelligent, curious and playful. She loves human company and be pampered.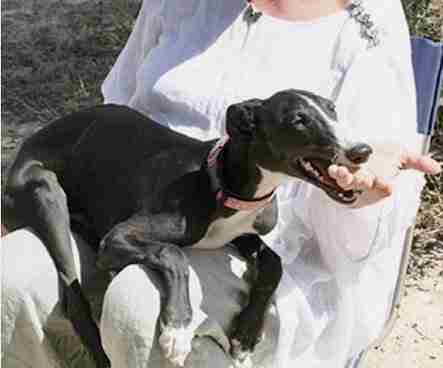 Foster Report: OTTA is also quite sensitive, she cannot be left alone for long hours, and she will be very happy with another dog. She needs safe garden 6 ft fenced, to keep her from chasing little animals she might see as prey, such as squirrels, rabbits. As all the puppy, she is lively and playful, she needs to walk and run to burn off her energy! But also she likes to sleep, like all Galgos.
Because of her thin coat, she needs a warm coat to wear in cold climate. Otta is a wonder of nature when she runs! So elegant, so light, so fast! wonderful to watch
VERY IMPORTANT POINT: She must walk always on lead, as all hunting breed she never be allowed to run off leash except in a securely fenced area, if she sees a rabbit she runs like the wind. Otta it's a wonderful puppy, give her love, care and exercise, you will have an adoring, cuddle bug companion for life.
Current location is in Spain and will travel to the UK in foster home 23rd July, in Solihull, Midlands.
Adoption Fee : £435 – to be paid direct to the Spanish rescue to cover new, excessive, extra EU travel costs, via UK bank account