Cas is a very handsome, tall, three year old male German Shorthaired Pointer.
Cas is a tremendously affectionate and playful dog. He loves people and could live as an only dog if someone was around during the day or in a household with female dogs.
Cas does not get on with male dogs and in the kennels makes a fuss when a male dog walks by so he is exercised with female dogs only.
Cas shares a kennel with a female Pointer called Dana and they get on very well. Dana is also available for adoption and is advertised separately.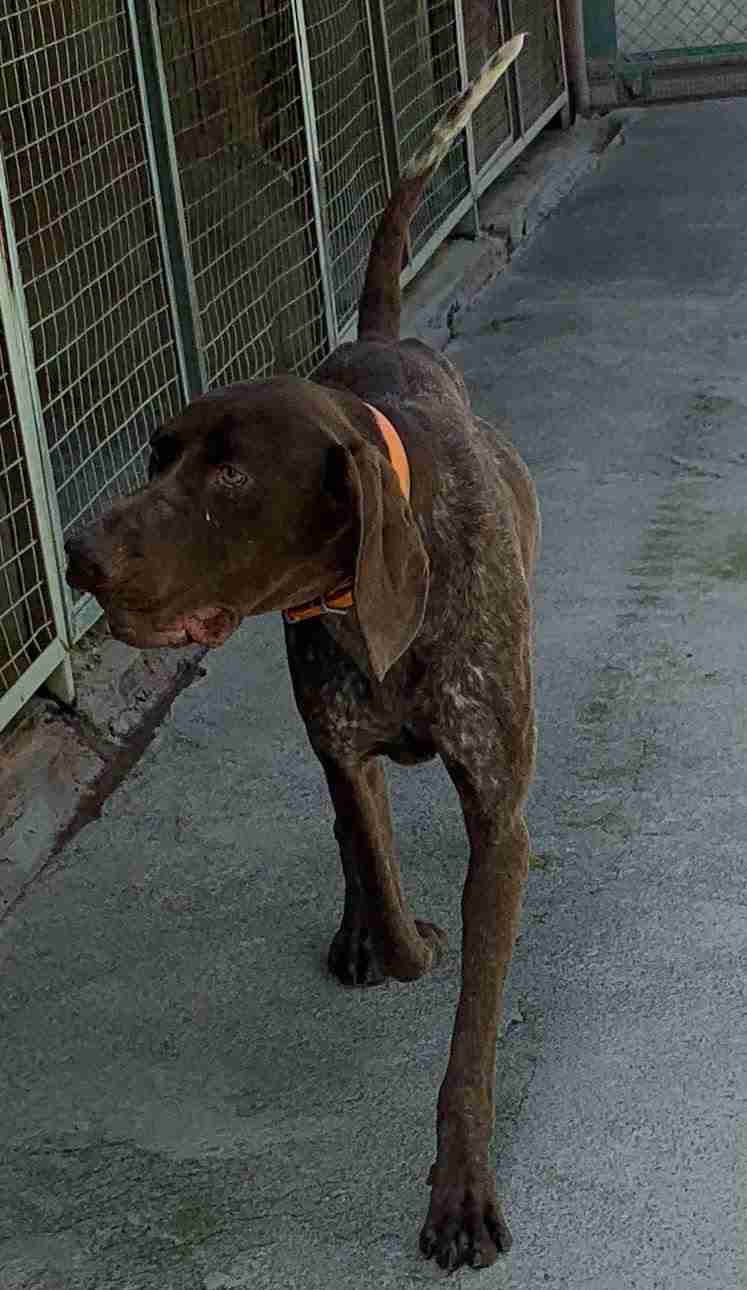 Cas was born on 10th January 2018.
Cas is at the shelter we work with in North Spain but he is ready to travel to hos forever home in the UK.
If you are interested in giving Cas his forever home, he is available at Setter Brittany Pointer Rescue. Have a look at our website for more details and photos or email us at adopt@sebpra.org