Caty is a medium sized 3 year old female Labrador Cross. She has sadly spent all of her life in the dire Botosani public shelter in Romania. She came to her UK foster home a few weeks ago and is now looking for her forever home.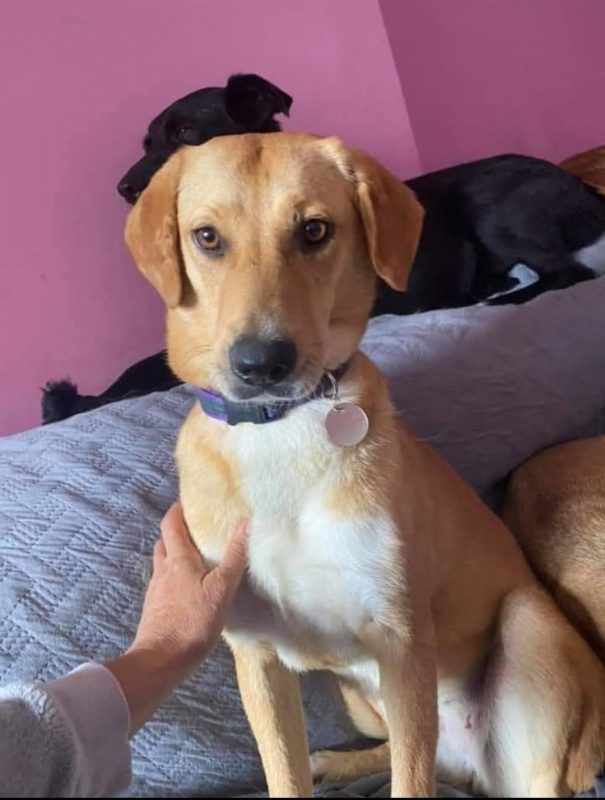 Caty is an inquisitive and brave girl who has had to learn everything about living in a home in a very short space of time. She has gone from being wary of humans to seeking out love and affection from them and is very devoted to those she loves.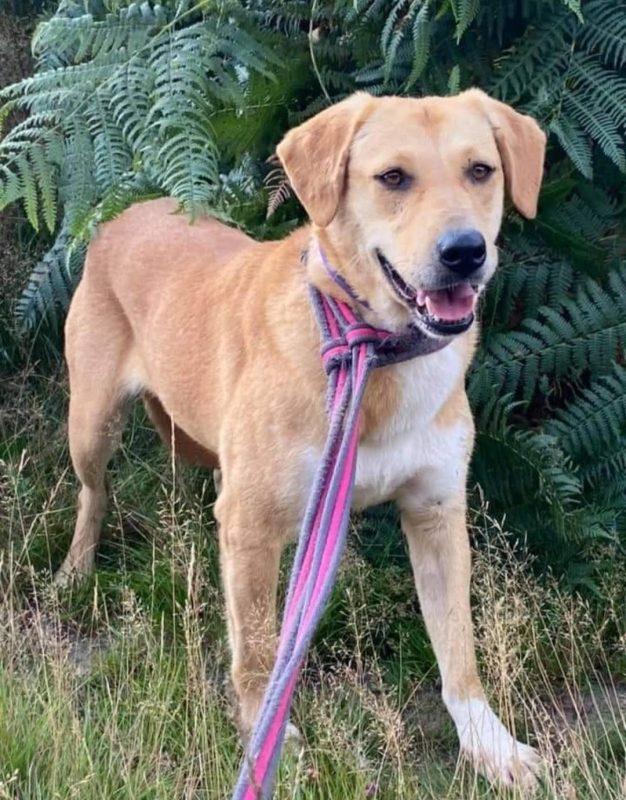 Caty has been adopted once since being in our care but safety advise given by us was not followed and she escaped from the garden and we had to go and find her. In her first couple of weeks at least Caty will not be able to be left alone and during her first few days she will fret due to missing her foster home.
Anyone taking her on will need to expect a rough couple of weeks before the beautiful dog that we know and love emerges. From that point on she will be the most faithful friend you could ever wish for.
Caty will need a home with another resident dog, she does need someone with a bit of dog experience and is not suited as anyone's first ever dog. Caty fostered Norwich Norfolk.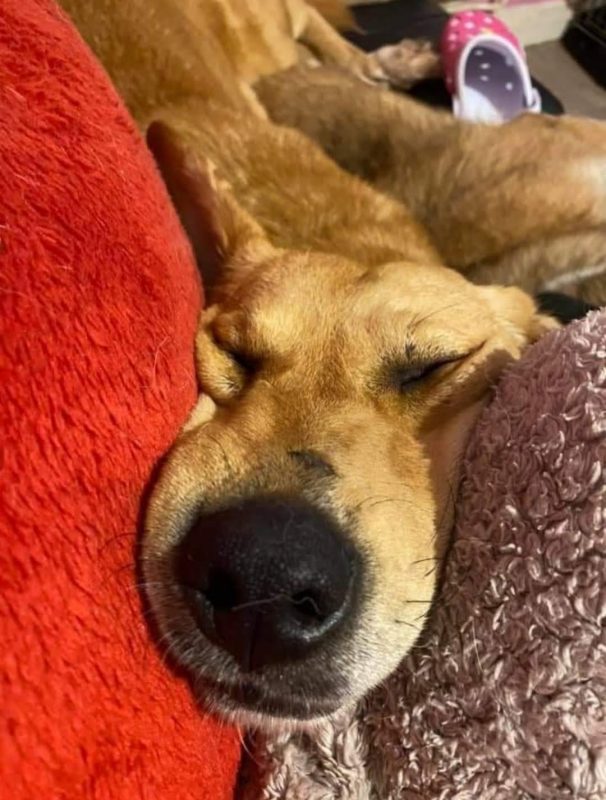 Please note it is Safe Rescue policy that all dogs adopted from us must wear a slip lead to be walked for the duration of their lives. Too many dogs are lost from slipping out of collars and harnesses and many of our dogs are timid due to past ill treatment and are likely to panic when out and about. It is absolutely okay to use these things additionally to slip leads, but not instead of.
We also request that extendable retractable leads are never used on our dogs. If you are opposed to slip leads, please do not enquire about our dogs as this is non negotiable. Thank you for understanding. All dogs have to be collected and a crate must be used.