Coby is a 4 year old male Cross-Breed. He is playful and bouncy and size of a Beagle. Likes other dogs. Shy of strangers and won't accept a lead so needs training. Bonnie ( the fluffy one ) is 2 years old 45cm playful but again won't accept a lead and shy of strangers.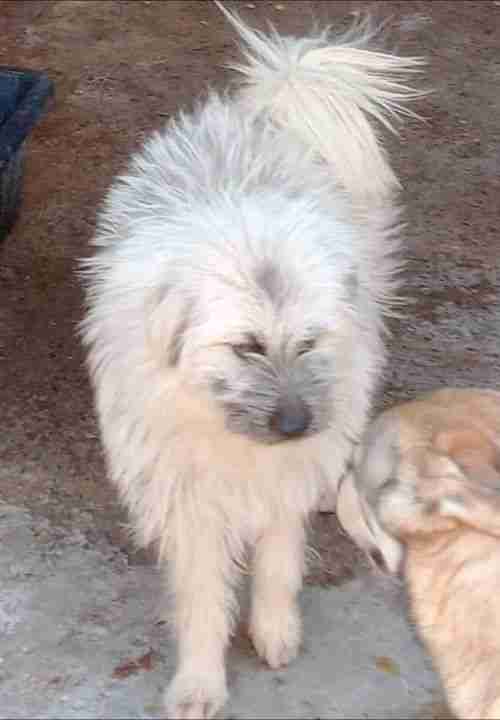 Bonnie likes some dogs but not all. Coby and Bonnie love each other and it would be amazing if they could get a home together but not at all essential. They are from Romania and are being fostered on a farm in Totnes Devon. They need people with time to help them learn to walk on a lead or if possible could find homes with plenty of space for them to run around.
Once they know you they are sweet and will take treats from your hand. Please give them a chance of proper homes. Loving understanding people wanted with time and patience. Adoption donation. Home check.