Dana is a gorgeous young female two year old. In her passport it states Dana is a German Shorthaired Pointer, but given her beautiful colouring and small size I think it is fairly likely she is a GSP x Brittany or some similar mix. Dana is very pretty and small for a Pointer.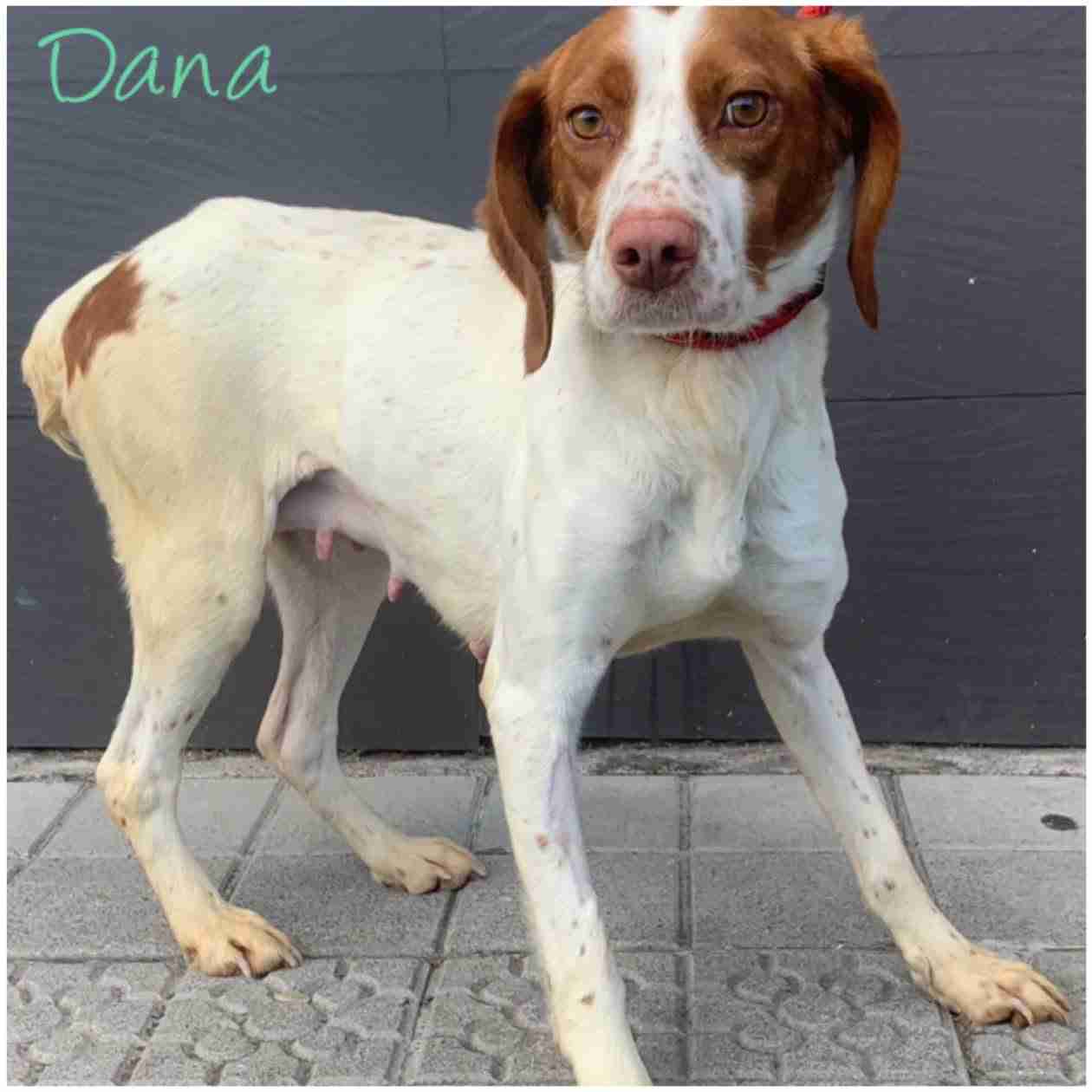 Dana arrived at the shelter we work with in North Spain terrified. She still does not allow people to touch her or be caught easily however she will approach you if you are sitting down, looking for human attention.
Dana will need a very understanding adopter who has time and patience to help her trust again and grow in confidence. This is so rewarding as you see the dog gradually blossom and show their true character.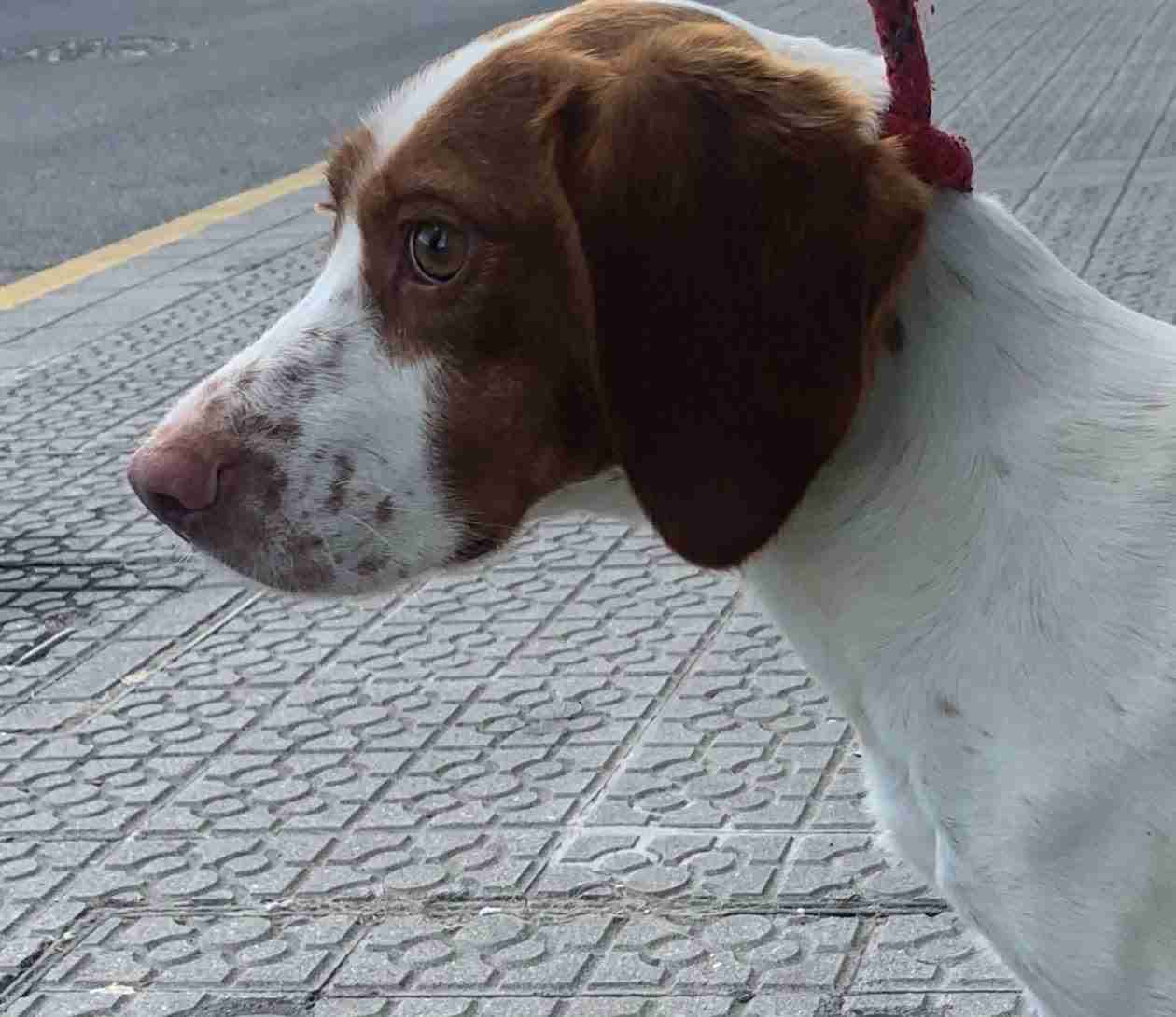 Dana will dodge past people rather than be caught but she has never shown any aggression in the shelter. She does love the company of other dogs and gains so much comfort from them. At the moment she shares a kennel with Cas, a male Pointer and they get on extremely well together. Cas is also available for adoption as is advertised separately.
Dana is looking for a home with other friendly dogs and someone with time and patience to help her develop. She will also need a secure garden, particularly initially as she could be a flight risk.
Dana's date of birth is 23rd May 2019.
Dana is at the shelter we work with in North Spain but she is ready to travel to her forever home in the UK.
If you are interested in giving Dana her forever home, she is available at Setter Brittany Pointer Rescue. Have a look at our website for more details and photos or email us at adopt@sebpra.org