Demi is a 2 year old female Cross-Breed. She is just adorable! Such a sweet dog who's playful and loves people. She was found tied up to a tree with no food. Thankfully she was rescued and taken to safety.
She has very quickly shown what a sweetheart she is. She loves a cuddle and adores playing with other dogs. She is small sized, friendly and inquisitive. She interacts wonderfully with everyone.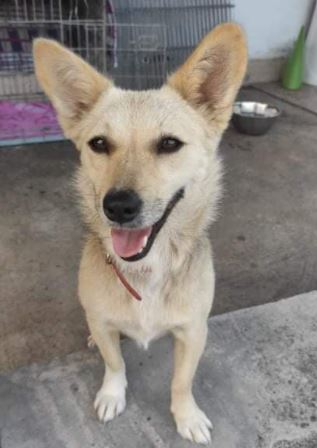 Demi is looking for a loving family to help her reach her full potential and teach her all the basic things like house-training and walking on a lead. We know that she will be quick to learn and will reward her family with endless love and an ever-wagging tail.