Ela is a 7 month old female Cross-Breed. She had been taken to the vets to be euthanised due to paralysis when one of our partners in Cyprus received a call, asking if they could help. Apart from the obvious, Ela was healthy and the vet didn't want to have to put her to sleep. Obviously, it was a no brainer, and Ela is still here today thanks to her kindness – it could have very easily been a different story.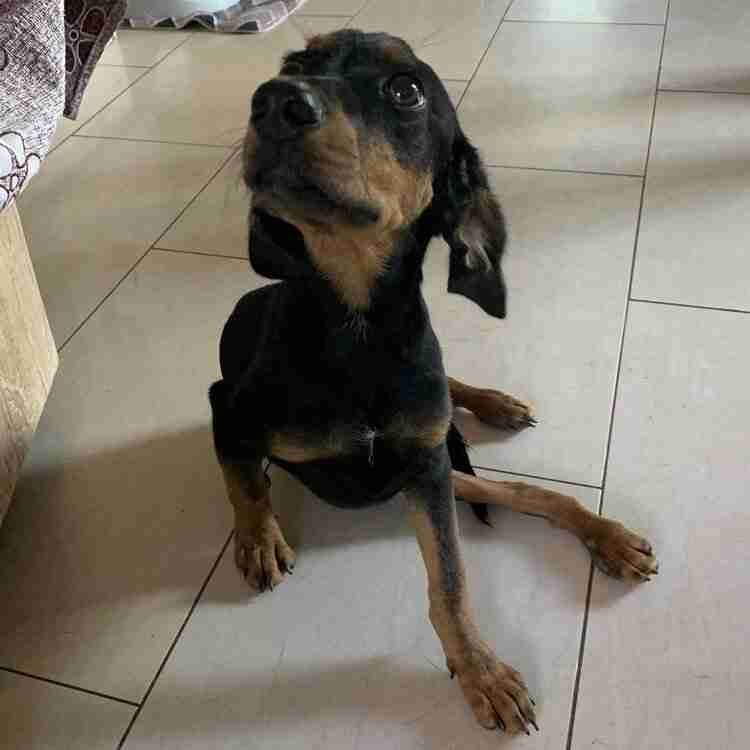 Upon examination and x-rays it became clear that Ela wasn't born paralysed, she'd been injured. Possibilities such as being stepped on, falling from a height or abuse were all mentioned, but we'll never be certain what happened to cause the fractures to her spine. Based on her assessment the vet decided that surgery on her spine had the potential to cause more harm, and her best options are hydrotherapy, physiotherapy and of course, lots of love and patience. She will ever walk as a 'normal' dog does but as far as she's concerned that's not stopping her getting around!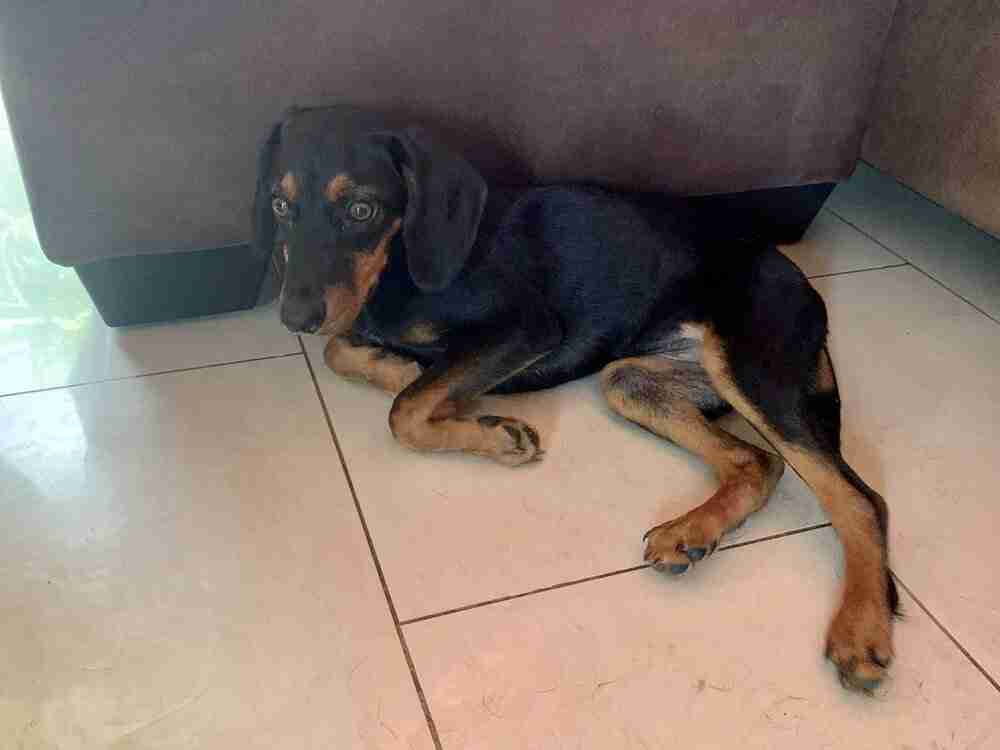 Since her rescue, Ela has been fostered in Cyprus and has had no end of love, comfort and cuddles. She's a very affectionate, sweet natured girl who doesn't really realise that she has a disability. She hops around, interacts well with other dogs and loves being with people. She's very used to being handled so she loves a fuss.
Using a sling to support her back end, Ela happily hops about the garden and enjoys being outside. She has also started to walk by herself but with a lack of coordination, and the vet believes this to be what is known as spinal walking (described as the acquisition of an involuntary motor function in paraplegic dogs) and she will improve more with physiotherapy. There is also the option for her adopters to assist her with a wheelchair to allow Ela more freedom and Underdog are happy to support this.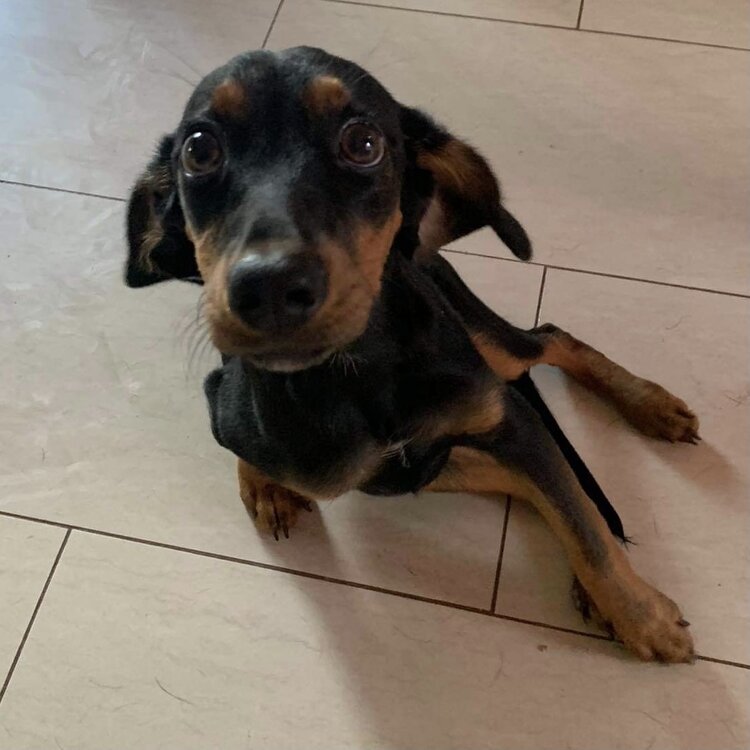 Of course, Ela is not just defined by her walking ability, and when it comes to her character she is such a sweetheart. She is determined, gentle, loves her treats and toys, is very fond of a chin scratch and she loves being talked to. We think Ela is a smaller sized hound mix and will be on the smaller side of medium when full grown. She can be a little shy around strangers, and would probably benefit from having another relaxed canine companion to help her settle into her forever home.
The ideal home for Ela would be a calm environment with a laidback atmosphere. She would definitely benefit from access to her own garden, and we're looking for a home without young children, as she's not had lengthy exposure to small kids. She needs a family who are willing to put in the time, effort and money needed to support her ongoing care, and in return we really have no doubt that Ela will repay you with so much loyalty and devotion. It's not essential that her new family have experience with disabled dogs, but it might be beneficial. If you're interested in offering Ela a home or learning more about her needs please get in touch.