Evie is a medium sized 2 year old female Cross-Breed. At a guess she has some Collie and Romanian Shepherd in the mix. Evie was brought to the UK by another rescue but proved to be more nervous than they were led to believe and they didn't have the facilities to safely rehabilitate her. Since coming into our care Evie has been a star pupil and has developed into a friendly and affectionate girl with people she knows and trusts.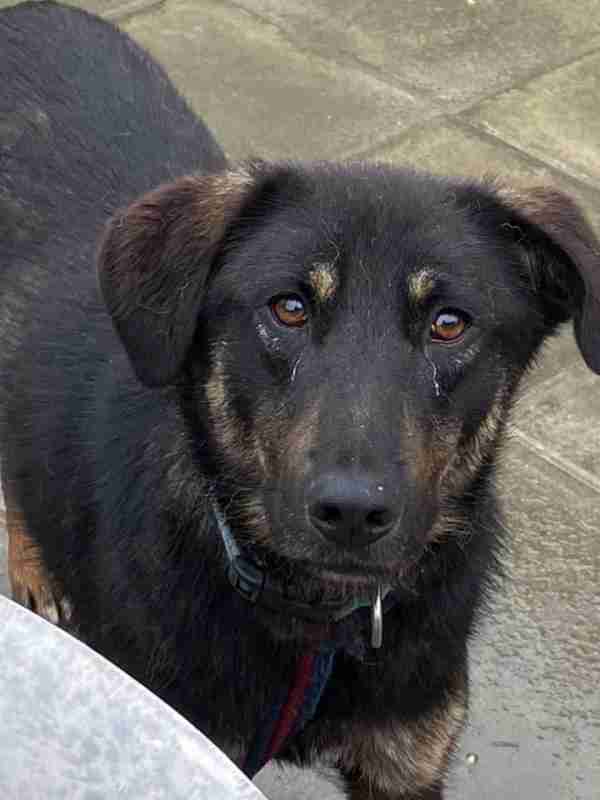 Evie is a quiet, sweet and unassuming dog, she gets on well with the all of the many dogs in her foster home but her favourites are those that will play enthusiastically with her. Evie walks well on a lead without pulling, and has even approached people for a fuss while out and about which is a massive thing for a previously terrified dog.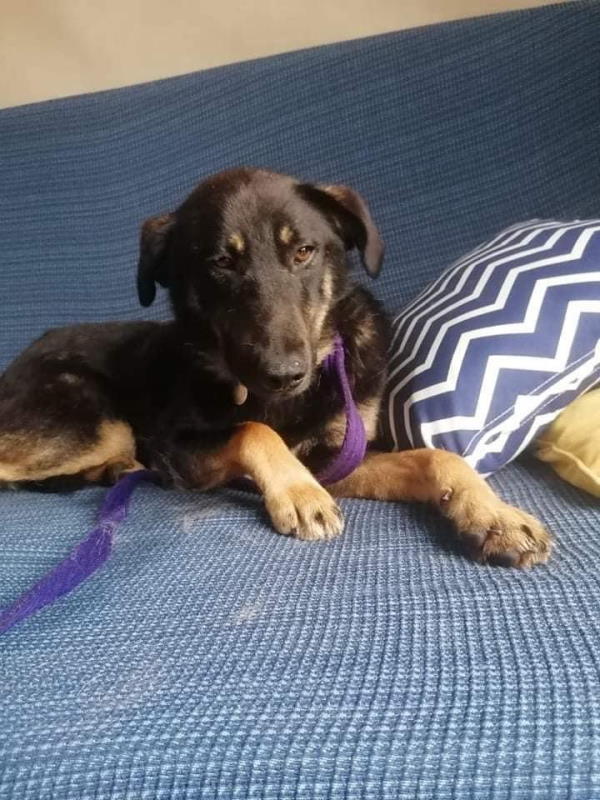 Evie would fit best in an adult-only home as she seems to be more nervous and suspicious of children. She needs to live with a confident dog of a similar age who can show her the ropes and who likes to play. She is house trained and can be left for short periods with no issues. Fences and gates must be 5ft min and secure. Evie is fostered in Norwich Norfolk.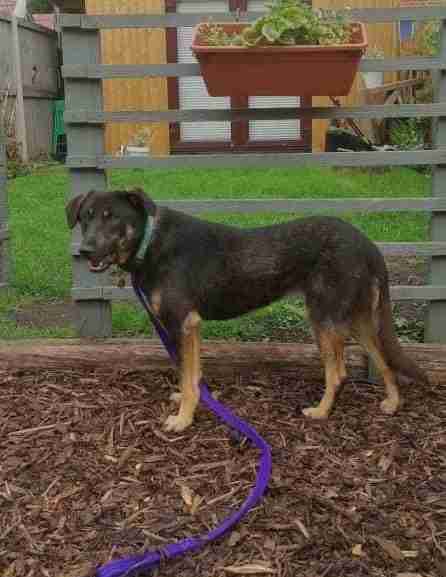 Please note that it is Safe Rescue policy that all dogs adopted from us must wear a slip lead to be walked for the duration of their lives. Too many dogs are lost from slipping out of collars and harnesses and many of our dogs are timid due to past ill treatment and likely to panic whilst out and about. It is absolutely okay to use these things additionally to slip leads but not instead of. We also request that extendable retractable leads are never used on our dogs.
If you are opposed to slip leads, please do not enquire about our dogs as this is not negotiable. Thank you for understanding. All dogs have to be collected and a crate must be used.
All dogs are vaccinated, microchipped and neutered (unless the dog is too young to be neutered). If you are interested please message or call between 9am to 5pm Mon – Fri 9am to 4pm Sat.