Fermin is a 6-7 year old male Hound Cross. This cute and super loyal chap is looking for a loving forever home. He has not had an easy life. He was probably abused in his past, he doesn't know what the love of a family is. He's been in the pound for many months. He deserves the best of the homes.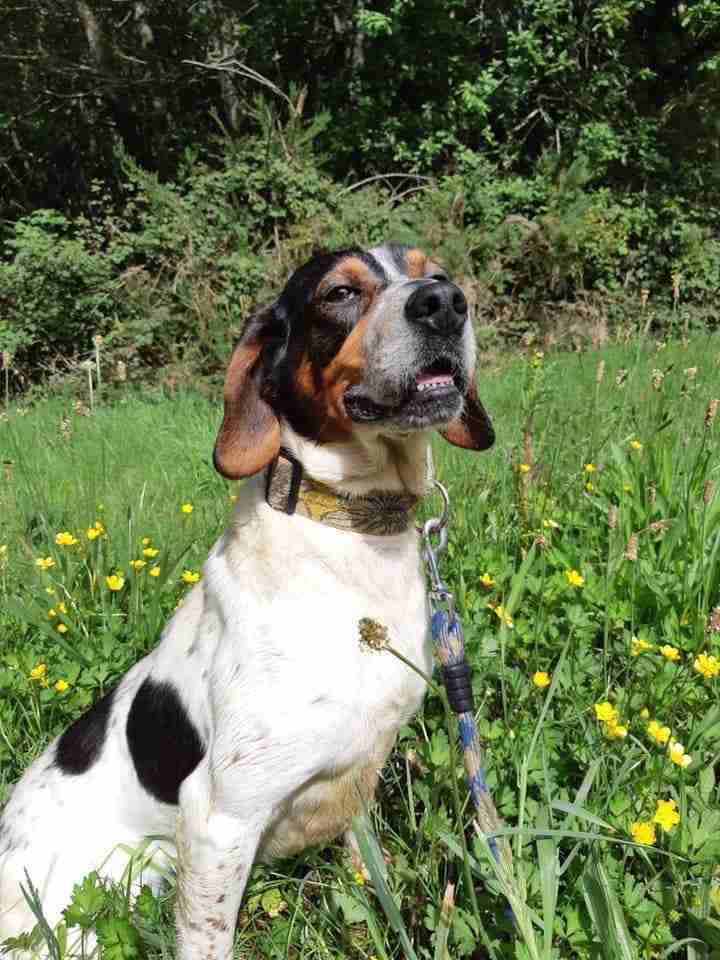 Fermin's teeth show he's been chewing stones and maybe chains. Fermin was broken when he arrived to the pound, scared stiff of humans, now he's much much better, he loves his caretakers, he loves his walks, he's sociable with other dogs, sociable with cats, loving and playful. He walks good on the lead. He's still scared of strangers but little by little, time and patience, he's improving.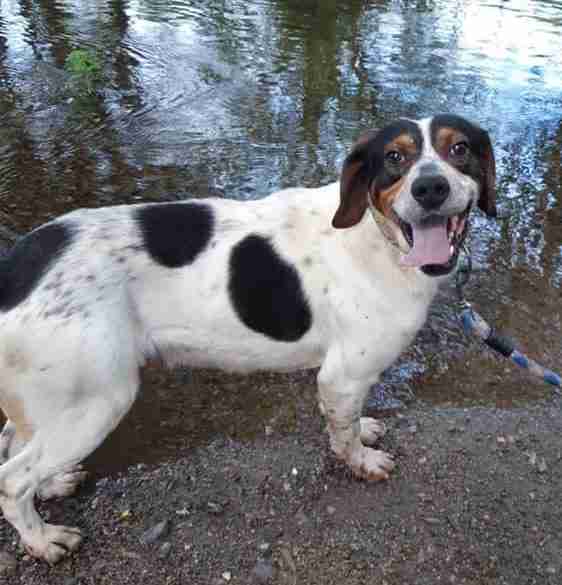 Fermin has a heart of gold, he has suffered to a point that we will never know, and despite all his past, he's happy and grateful. We are looking for a patient, loving and generous soul to adopt him. Are you that person/family?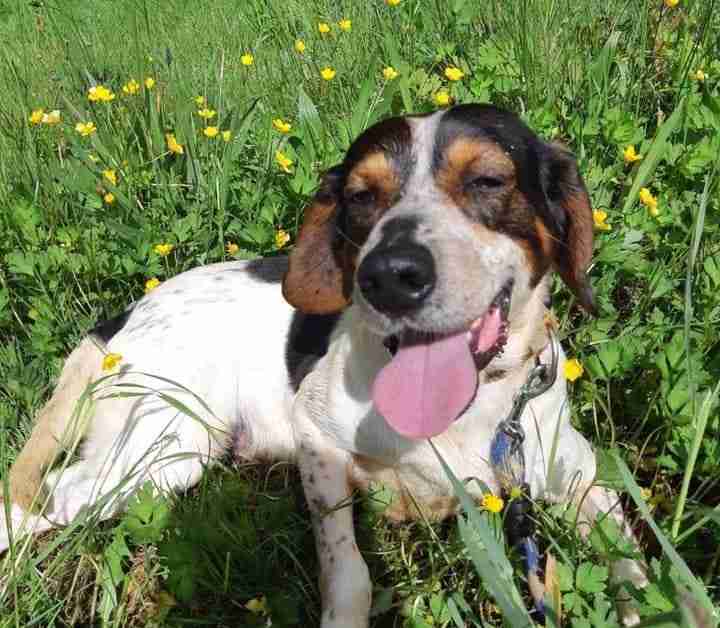 We are looking for a fully secure garden of fencing or walls to a minimum height of 5ft or more. This can be raised with trellis if it is not high enough. As the dogs from Spain have been used for hunting we require them to stay on a lead or lunge lead unless in a secure area for their safety.