Honey is a 1-2 year old female Cross-Breed. It is with huge sadness that we have to rehome Honey as she is much loved however her owners health is extremely poor and Honey is not getting what she needs to thrive. This has not been an easy or quick decision by any means. She came from Romania and has been with here for just over a year. Honey adjusted very well to life here and is happy but she deserves more than we can now give her.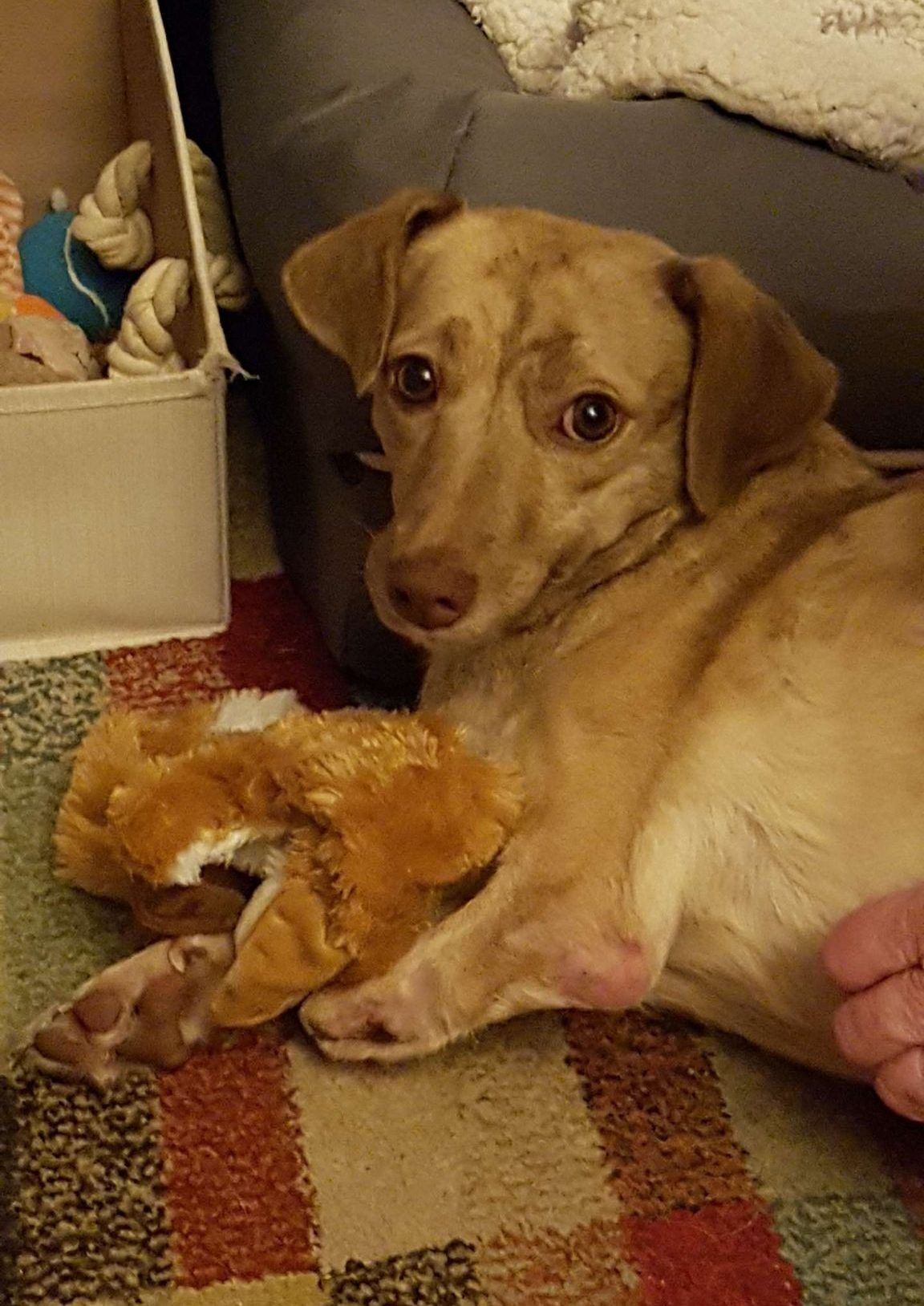 Honey is a tripaw (her front leg is shorter than the rest) full of character, feisty, loving, protective, chilled and hyper (short lived) all in one package. Her hair is thick and soft (she does shed) with ears that feel like rabbit fur and she does love a brushing/stroking session. Honey doesn't care and is quite active in her own way between naps.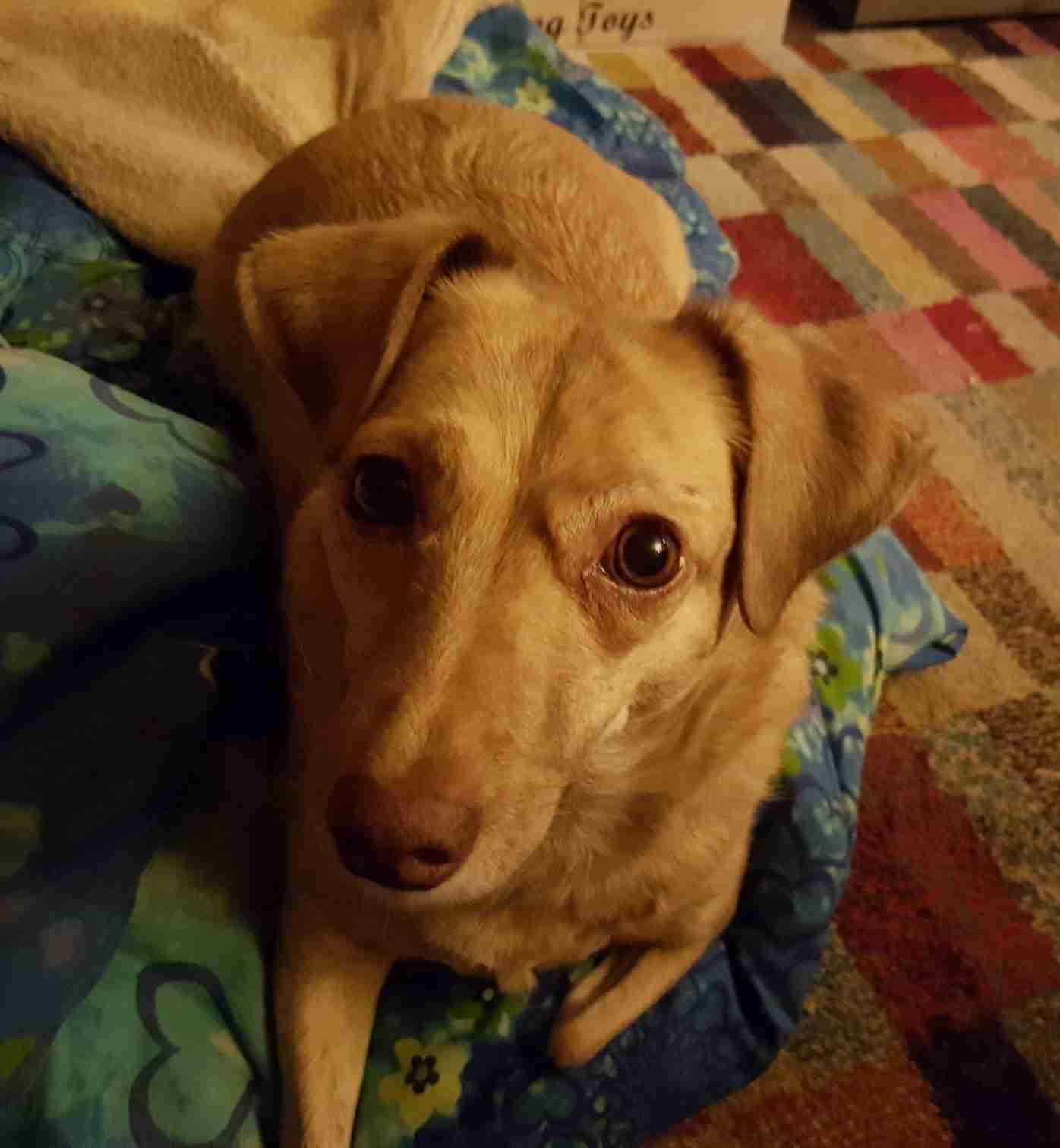 She is very scared of cars, she hates to travel and will be sick and or poo in a car through fear. We do wonder if a car was responsible for her missing the lower half of her front leg as she even dislikes walking past one. As you can imagine this has caused a few problems – although she will go out on a walk if she has to, she much prefers spending time in the garden, sniffing around, going under the bushes and chasing off the pigeons, especially as its such hard work for her hopping around for long.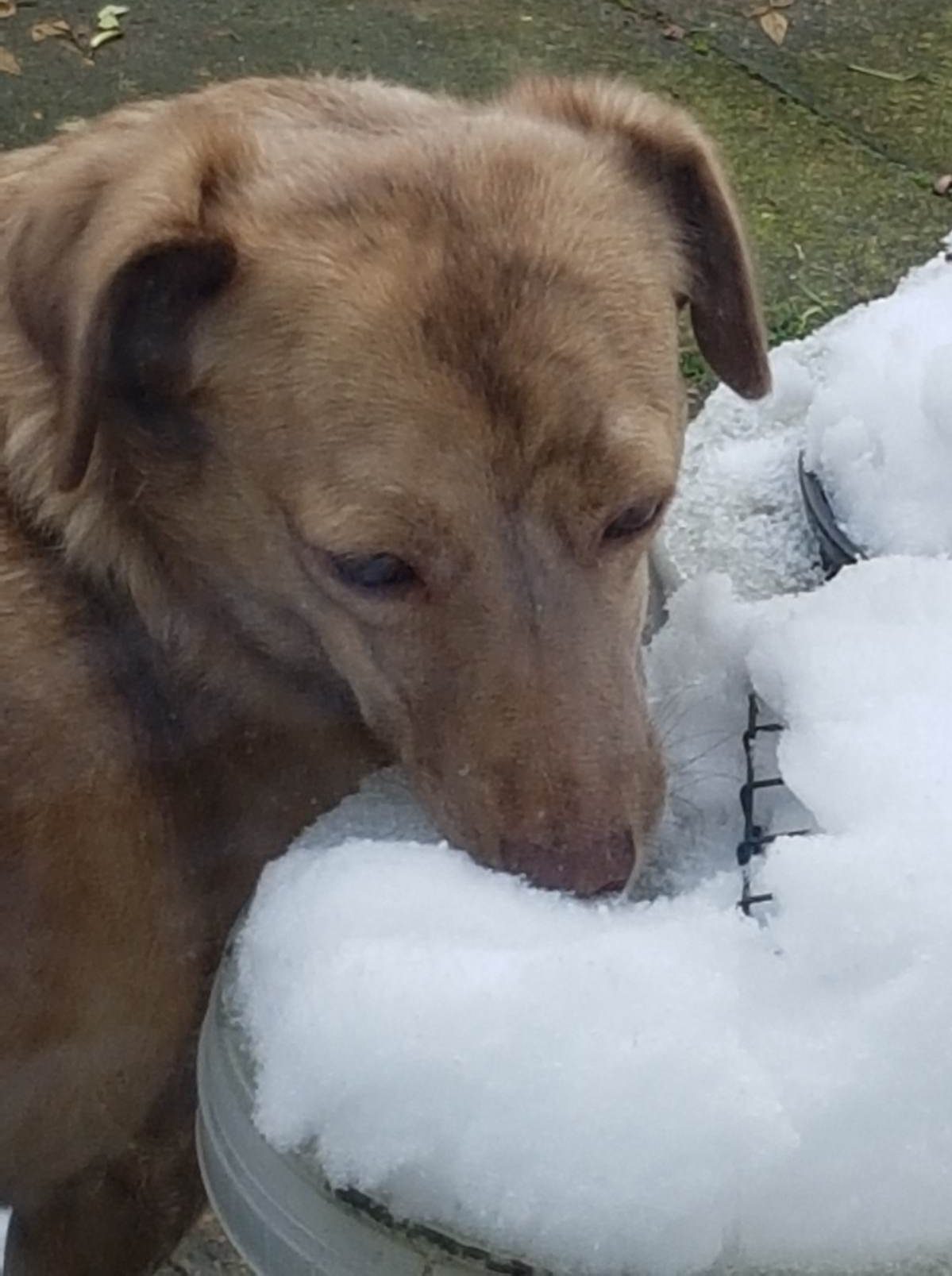 So, a good sized, dog friendly, interesting garden is essential. She can test boundaries when playing but a consistent and gentle 'no' is usually all it takes for her to get the message. She hates being told off in 'that' tone of voice and becomes fearful, it has not often been necessary but it's worth knowing in advance. She is easily distracted rather than told off.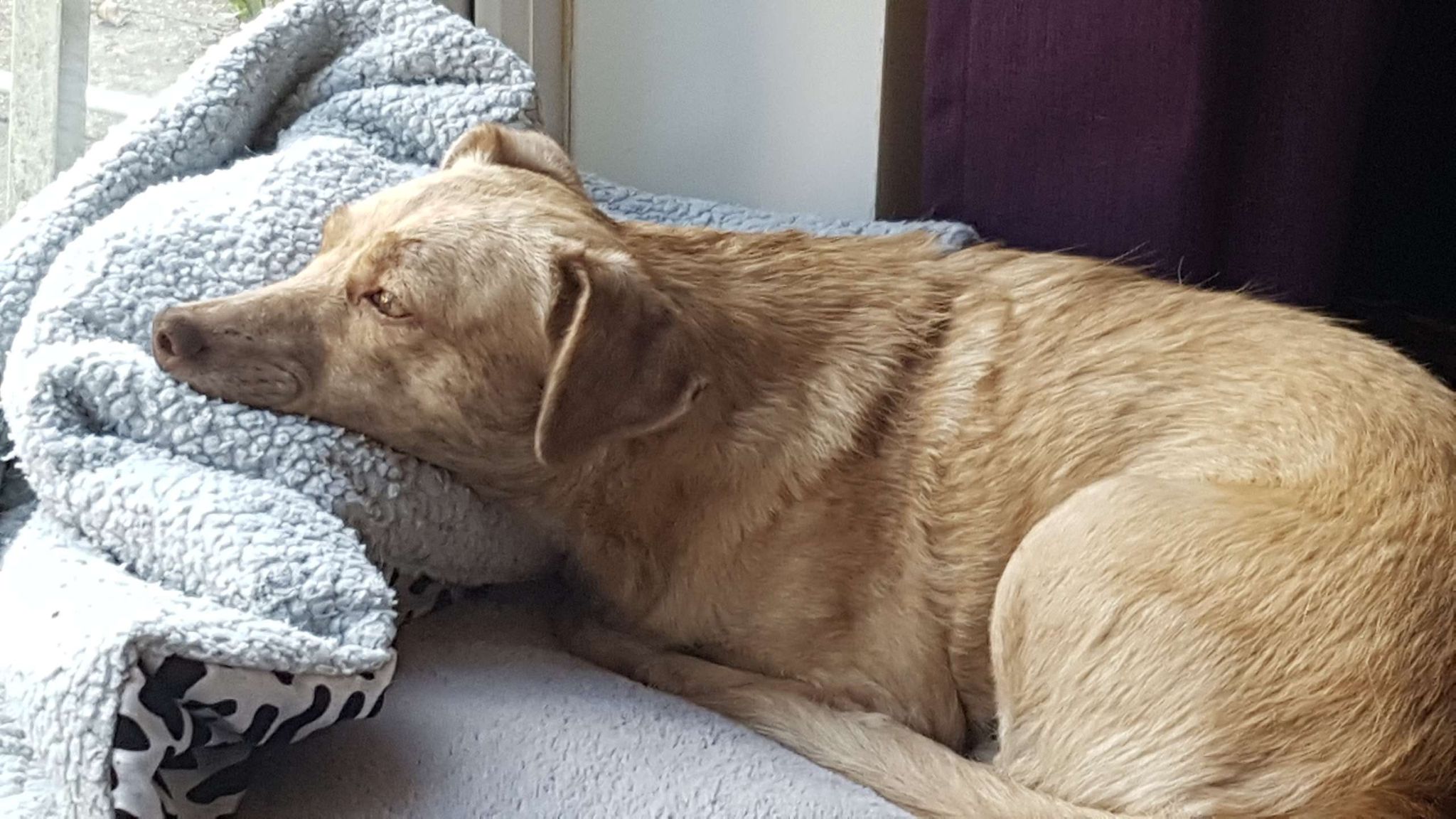 She communicates by snapping her jaws at you, it's not in the least aggressive it's like she is talking to you, usually to play, open the garden door or just make a fuss of her. She can be left for a few hours. She should be an only dog, she's had a taste of being the 'only child' and really rather prefers it, although we do feel she would learn to cope with a dog savvy cat in the house as she is curious about them but this would need to be done carefully.
Honey loves people, really loves people and would benefit from being part of a family with older children and preferably someone home most of the time. Honey is based in West Suffolk for meet and greets. She has established some routines which we can list for a smooth transition and also a list of food and suppliers.
We are happy to answer any questions from a potential new family prior to adoption or any that may arise down the line if needed. Adoption under contract to charity rescue with full RBU.