Jeannie is a very cute 2 year old female Cross-Breed. She came to us from a private shelter in Romania, just over a year ago, after being caught by dog catches in an area known to us. She had been running around the neighbourhood stealing people's shoes.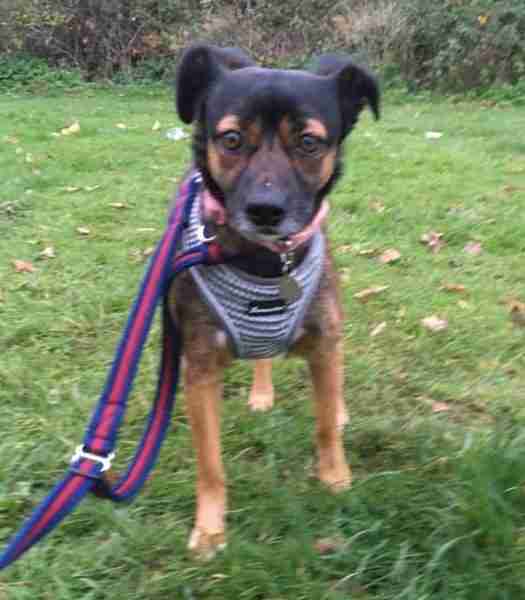 Jeannie was adopted, but was recently returned as she has some food aggression and there was a toddler in the house. Jeannie does however really like children, but unfortunately because of this issue will neeed to be rehomed in an adult family environment. Jeannie has lived with cats without issue , walks well on the lead and travels well.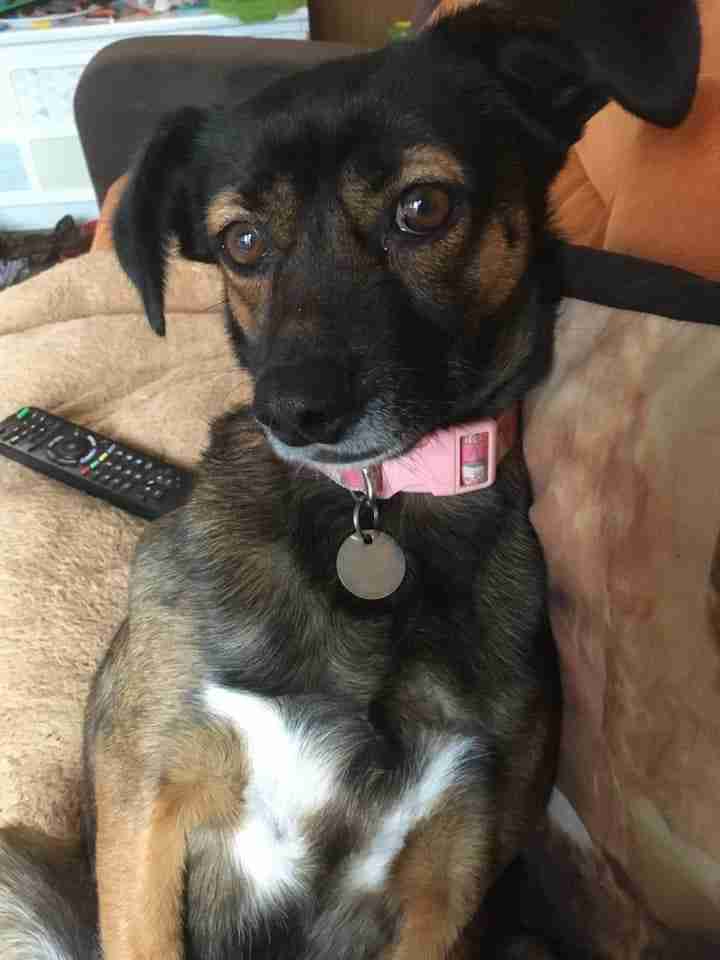 Jeannie is a very affectionate little girl who loves nothing better than sofa cuddles. She gets on with other dogs but can be growly if she feels threatened. She would be best living as an only dog or with a similar size dog who is confident enough to put her right. Jeannie is fostered in Gorleston Norfolk.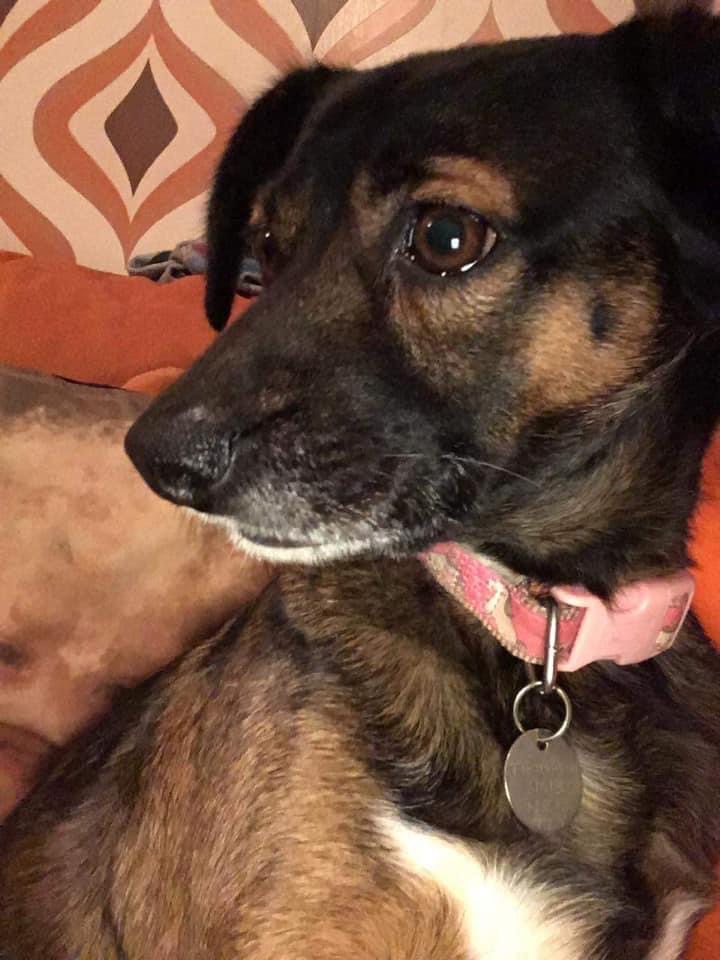 Fences and gates must be 5ft min and secure.
Please note that it is Safe Rescue policy that all dogs adopted from us must wear a slip lead to be walked for the duration of their lives. Too many dogs are lost from slipping out of collars and harnesses and many of our dogs are timid due to past ill treatment and likely to panic whilst out and about. It is absolutely okay to use these things additionally to slip leads but not instead of.
We also request that extendable retractable leads are never used on our dogs. If you are opposed to slip leads, please do not enquire about our dogs as this is not negotiable. Thank you for understanding. All dogs have to be collected and a crate must be used.
All dogs are vaccinated, microchipped and neutered (unless the dog is too young to be neutered). If you are interested please message or call between 9am to 5pm Mon – Fri 9am to 4pm Sat.