Jerry is an energetic 11 month old male Cross-Breed. He is very affectionate with the people he knows but reserved with those he is not familiar with.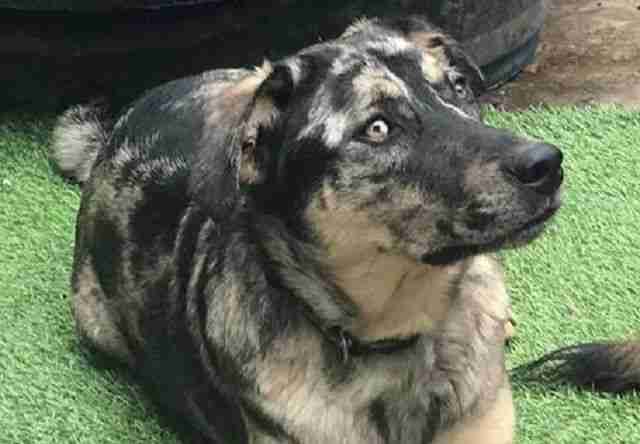 Jerry would suit best an active family who enjoys outdoor activities to stimulate his active mind. Jerry would benefit from attending dog training sessions to teach him (and his new owner) some rules and boundaries to consolidate his confidence.
Jerry is fine with other dogs although it must be noted that he sometimes attempts to stretch the boundaries if tasty treats are on offer and he thinks he can get away with pushing the other dogs out of the way.
For this reason it may be best if Jerry were to be the only dog in the home or perhaps with a non reactive resident dog. We are ideally looking for a home who have previously personally owned a dog and where someone is home for most of the day in order to settle Jerry in and work with him rather than leaving him for periods of time where he is alone.