Kenzy is a 9 year old female Cross-Breed. Prior to coming into our care Kenzy had spent over seven of her nine years in a squalid shelter in Romania. When we took her she was one of only two dogs in the Botosani shelter to wear a yellow eartag, the unenviable trophy of being one of the longest stay dogs in the place when all others that arrived in the same era had either made it out to homes or ended their days there!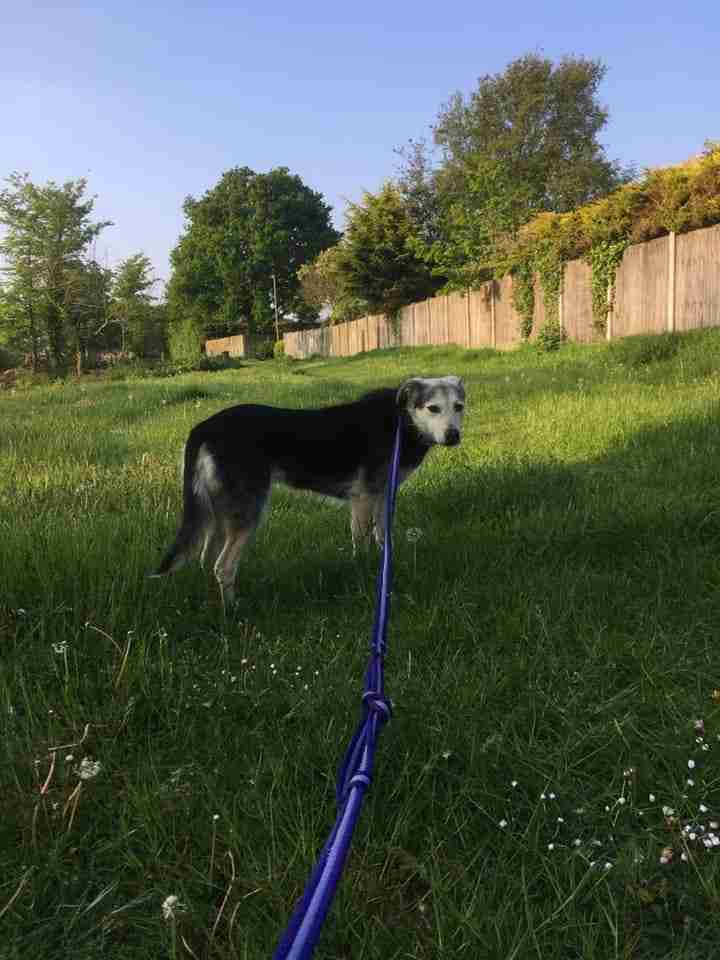 Despite her years of incarceration Kenzy is in good health and we hope and pray that she will have many years ahead to enjoy every little last luxury that she has missed out on.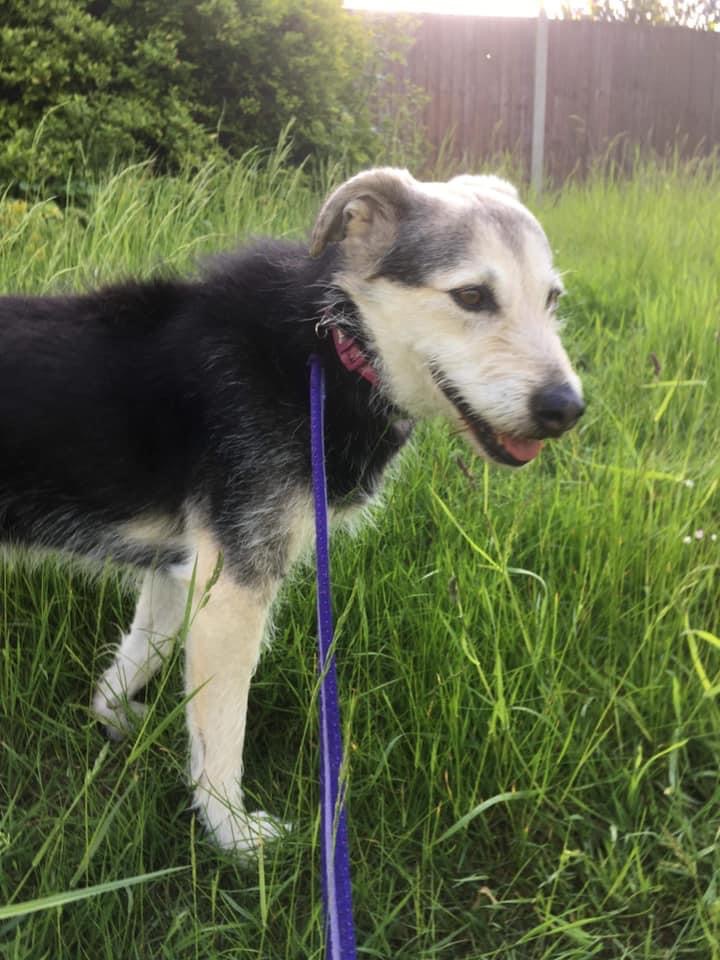 Kenzy is a quiet and well behaved girl who asks little from life. She was adopted from us fifteen months ago but recently has been returned due to her adopter being diagnosed with arthritis. Kenzy has settled back well in her foster home. She enjoys her walks and walks beautifully on a lead. Kenzy gets on well with other dogs and is happy to be stroked and groomed.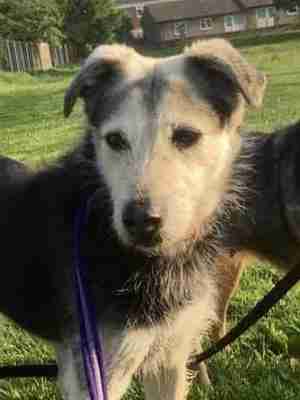 Kenzy would like and deserves a quiet retirement home with no young children or chaos. Kenzy fostered near Gorleston Norfolk.
All dogs are vaccinated, microchipped and neutered (unless the dog is too young to be neutered). If you are interested please message or call between 9am to 5pm Mon – Fri 9am to 4pm Sat.