Kino is a gorgeous 8 month old male Belgian Shepherd Cross. He is our baby. He has been in our care since he was only a few days old and like a small ball that fitted in our hand. Kino came in to a pound in Northern Spain after the workers there were notified about abandoned dogs.
It was just him with his mum. This very handsome boy looks like a Shepherd cross, we believe possibly Belgian shepherd from his looks at the moment. His mum is a large sized girl, so Kino will be big too, we're sure, and his future family needs to be prepared for this (we reckon about 35kg).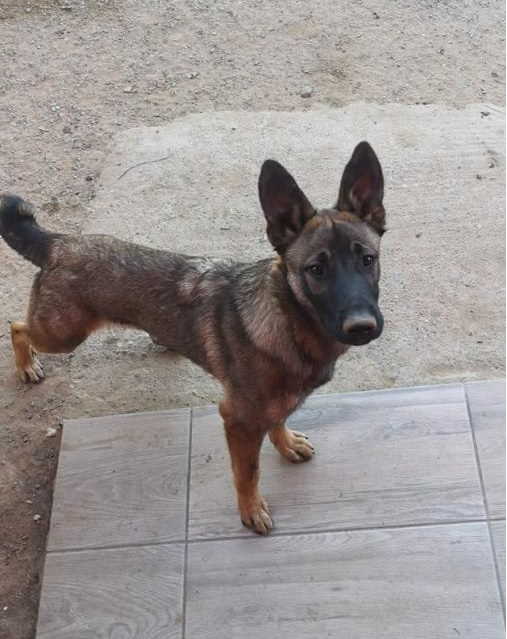 Kino is very affectionate and is always looking for cuddles, he's bouncy and happy as you'd hope a 6 month old puppy would be. He loves treats, and they help him trust people as he can be a little shy at first. He an active dog, who is currently spending all his time in a boarding kennel pen with little stimulation. He has only known this environment so far, so he will need lots of patient training and to learn the manners of home life.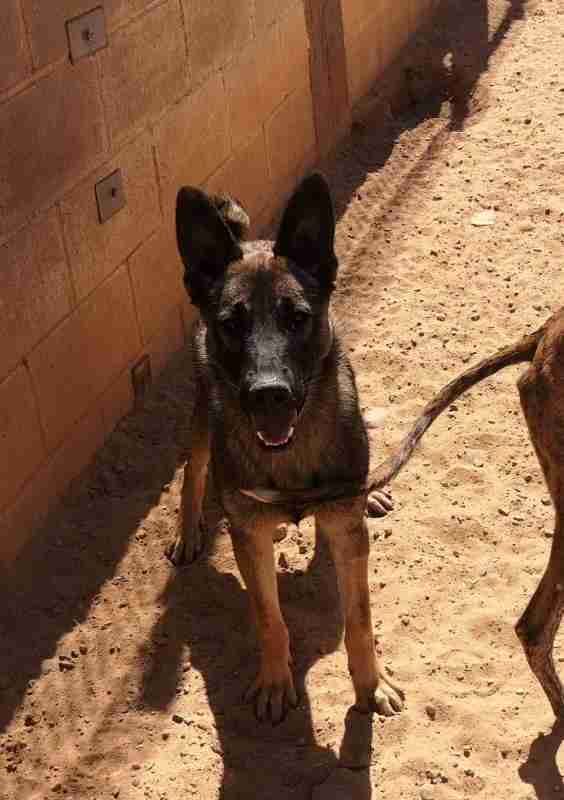 Kino needs an adopter with puppy experience – rather than first time owners. We are looking for person or family who has experience with large sized and active dogs. Kino would be a great companion for agility or hiking and needs an outdoor loving family, who is not only able to offer him the physical, but also mental stimulation, he needs to be a balanced dog.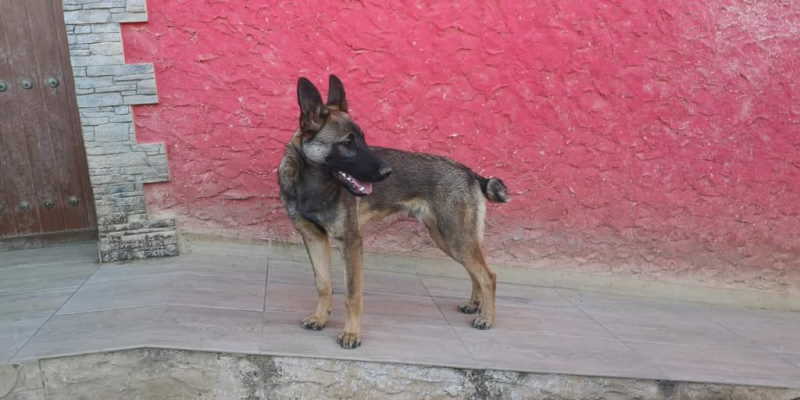 His future family should be happy to educate, socialize and train a puppy and also have enough time and patience to do it. We are looking for an adult only home, as we want dogs who require more time like Kino to be the priority. He hasn't had experience around children, so we feel this is the best set up for him.
Kino can't be tested with cats, but is social with other dogs and has just started to discover the world. He would enjoy to have a further dog companion at home with a similar energy level and from who he would be able to learn and play. We feel this could really help him adapt, particularly as he lived with his mum until recently and would constantly try to get her to play. His ideal home would be in a rural environment with direct access to an enclosed garden.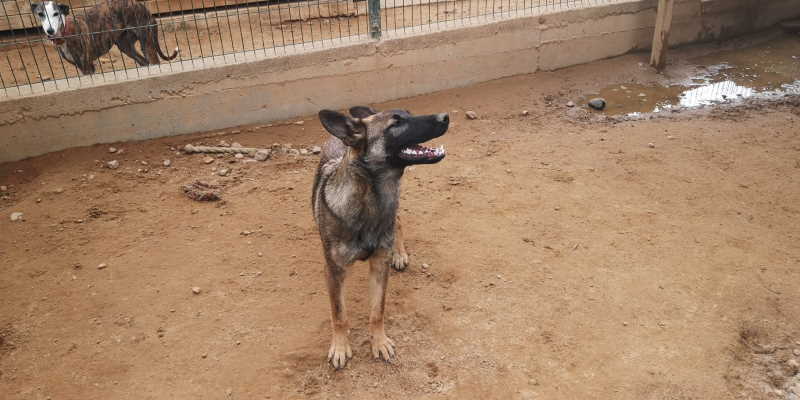 Kino is currently in Spain, but ready and can travel to his forever home in England or Wales (NOT Scotland) as soon as the suitable person or family comes forward who is happy to spend the next 15 years with him. If you want to adopt Kino, and feel you can help him learn about the world, life in a home (walking on lead, house training, manners, interactions with other dogs) please get in touch.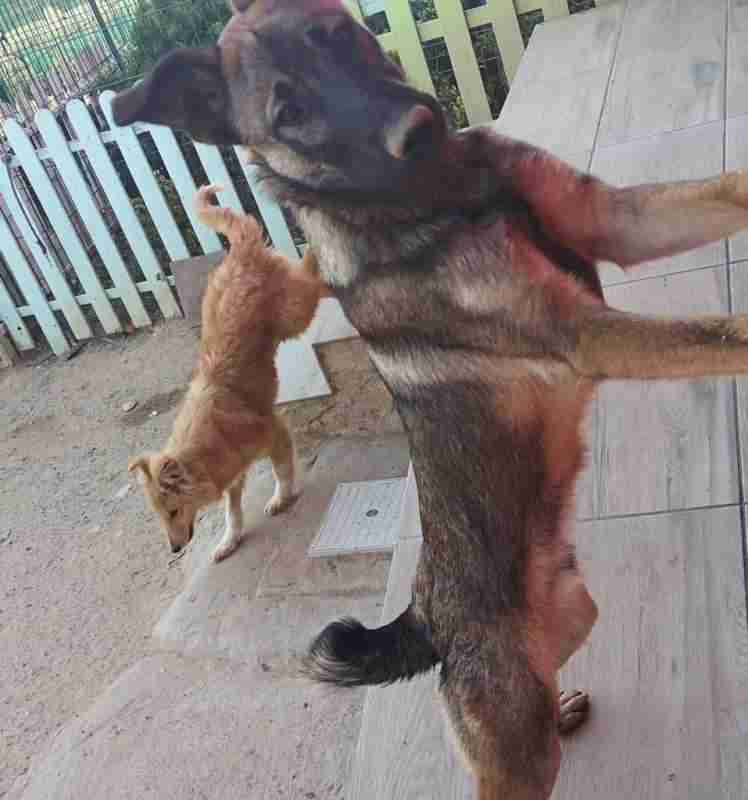 We would love to hear from you. He's a gorgeous boy who is growing up in a boarding kennel- this isn't the right place for him and we'd love to see him with his forever family.