Please meet cuddly Kira! Kira is a 8-10 year old female Spitz. She found herself looking for a new home when her owner had to move and nobody was able to keep her. Such a shame for such a gorgeous happy little lady to find herself homeless, although she doesnt realise it and has made herself very at home here with us!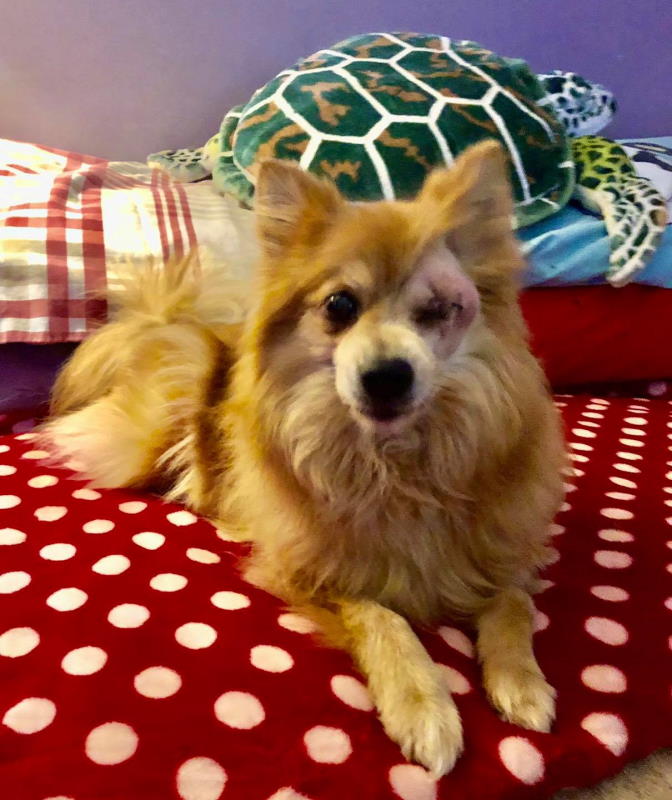 Although Kira is older, you would never guess it, she is full of life and mischief and loves nothing more than to play ball with you, she would do this all day long if she could! When she was relinquished her owner reported that she had been having very small seizures (approx. 3 a month lasting less than a minute and always conscious).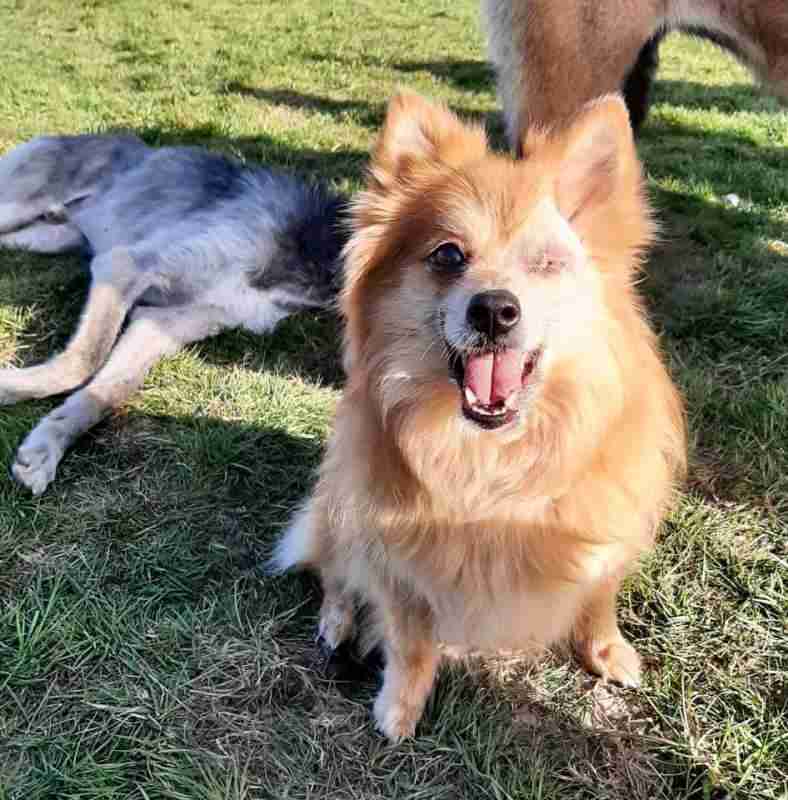 We changed her diet, had her spayed and carried out dental work and the fits decreased however she did still have them so she is now on a very low dose of Pexion and since she has been on this no further fits have occurred. She will likely need to stay on this medication for life however it is very low cost.
Kira also recently had her eye removed after it prolapsed while she was playing and sadly could not be repaired, it doesn't phase her in the slightest, in fact if anything, it's made her even more confident! This is healed and doesnt need any further treatment.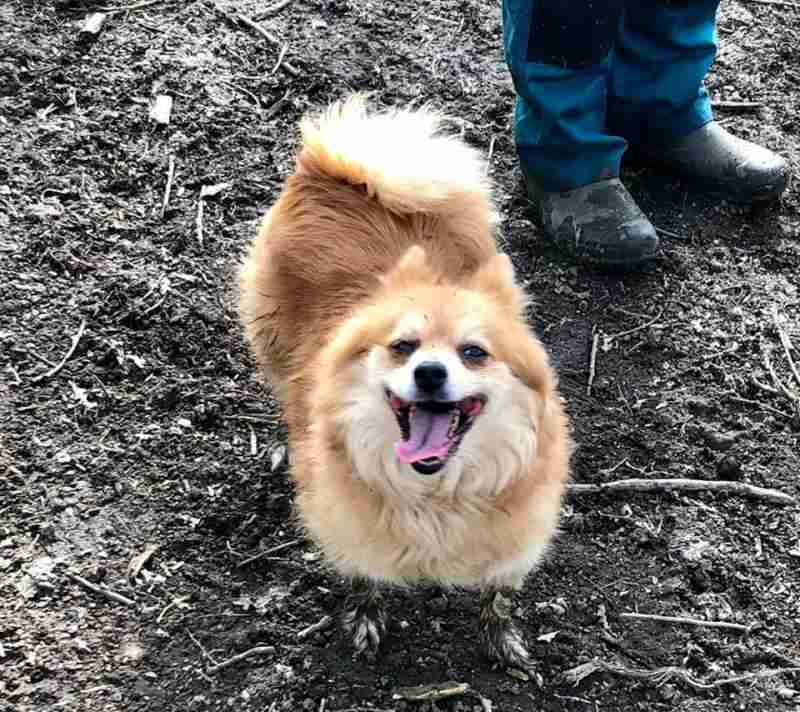 Kira is a very quiet little lady that loves cuddles and walks and loves to greet everyone She meets! She is mostly house trained and non-destructive. She absolutely adores other dogs so could happily live with other dogs and cats, equally she is happy as the only dog with a human slave all to herself! She can live with children 14 years plus due to her small size, but would probably be best suited to an older quieter home. Kira is fine to be left for short periods.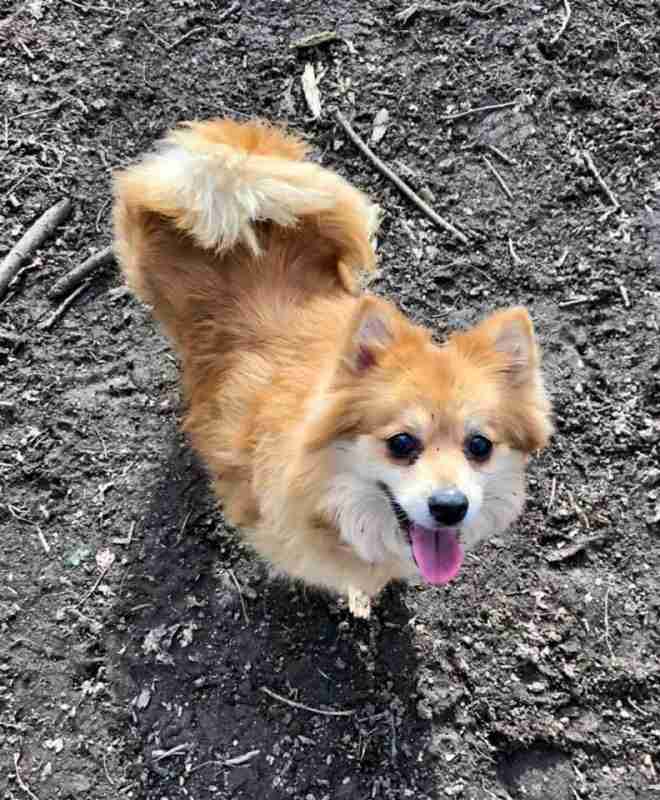 Kira will need regular grooming and she is more than happy to lap it up, she absolutely loves a pamper! Kira is happiest perched on your lap, She makes a great little hand warmer and can't get enough attention!
Kira is a gorgeous happy little lady that so desperately needs a forever home and family to call her own. She is the sweetest little cuddle bug ever – she can't get close enough to you! She literally tap dances with excitement when you come into the room!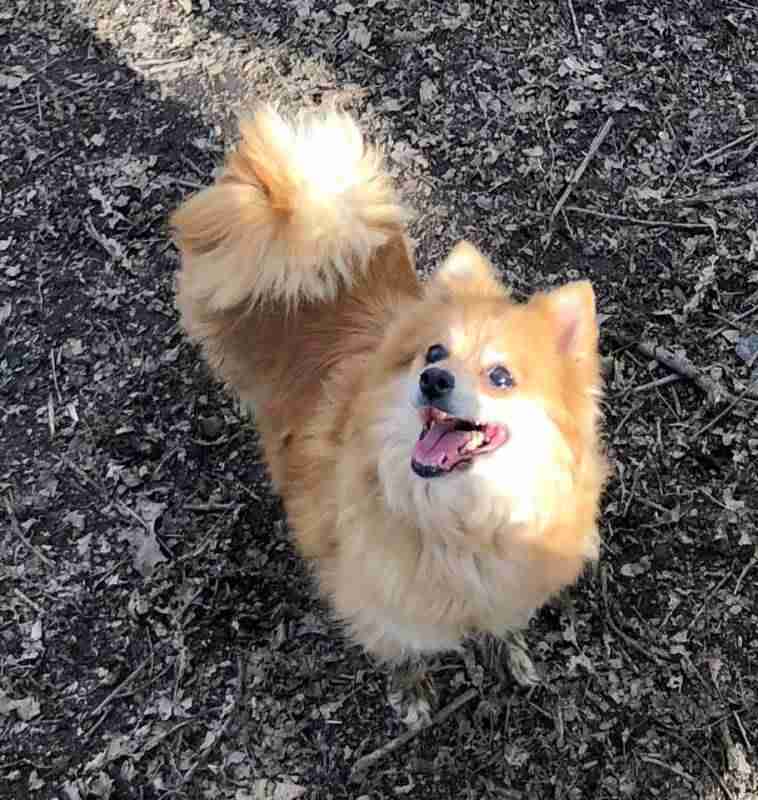 Kira is neutered, microchipped de flead and wormed. If you can offer this beautiful little lady a forever home please email for more info or a pre adoption form!