Larry is a 2-3 year old male English Springer Spaniel. He is mostly an affectionate, waggy tailed ESS who loves a cuddle. However, he does NOT at all like strangers. He will bark and lunge at them. Be it within home, or meeting outside. I don't think it is fear related, more territorial (guarding) "his" people. Once he is comfortable to a other human, he is an absolute delight.
GREAT NEWS! This Dog Has Now Been Rehomed
Thanks to good people like yourself who use dogsblog.com on a daily basis, this dog has now found a new, permanent loving home. There are more dogs still looking though…

Allow us to find your new

PERFECT

canine friend with our

dogsblog.com matchmaker service

. Enter your details below to receive a tailored, hand-picked list of available dogs for adoption…
All introductions would have to be very well controlled (advice will be given).He does not need a kennel, nor a dog room, he is absolutely fine within the house. Should you have visitors I would recommend placing him in a other room, or his crate for a short time, he will be equally reactive to them, and it has been said he will nip peoples clothing, and this could escalate further if he was pressurised.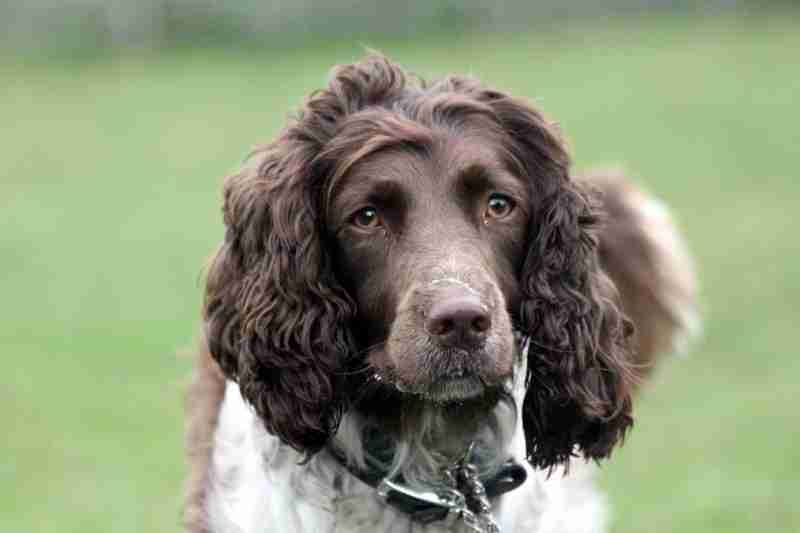 He is house trained, crate trained. Pulls like CRAZY on lead, but can equally walk to heel, patience and consistency is required. I would equally recommend double leading him, no loose clip fastening collars, he knows how to reverse out of a collar. And as said earlier, his attitude towards others is potentially dangerous.
Double leaded with a slip lead for extra security. Recall, does not exist, a very VERY secure field would be needed, he not only doesn't like people, he has a huge chase drive. He will chase animals, birds, cyclists, quite possibly vehicles. He needs a secure garden with no gaps to escape, no walls he can scale. He is a very slow eater, and will not over eat.I am fortunate I live in a secluded area, very rural as he will bark at any noise. Voices, vehicles etc. He is very quiet here and it allows him to be calm and relaxed. He is fine with household noises – radio, hoover, radio/tv etc, its external noises.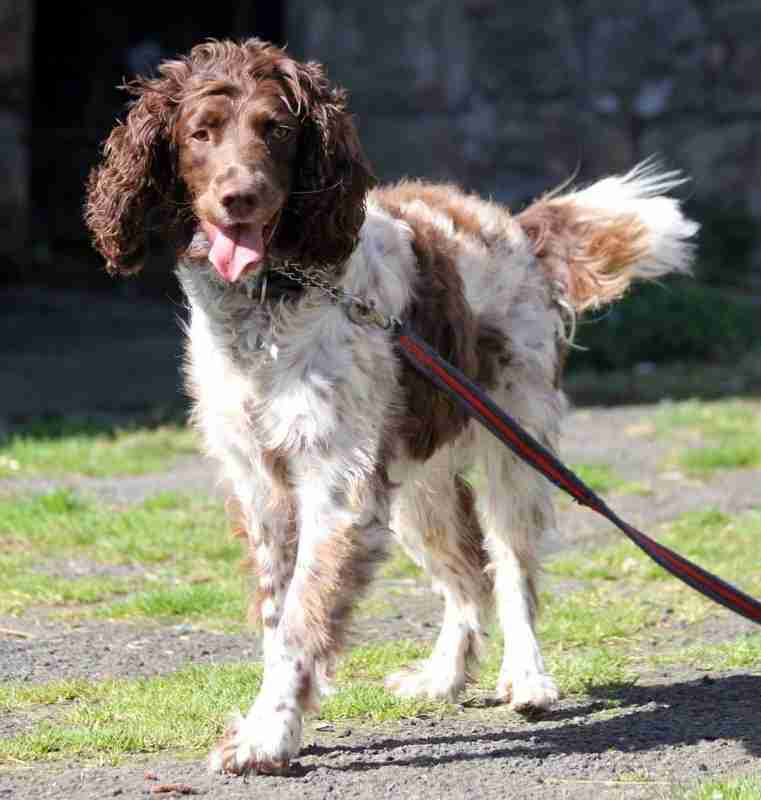 I would ask that Larry is treated as a dog, and respected for this. Discouraged from soft furnishings. Although I have not seen any, I feel he could in time (but this is by no means definite) turn to guarding one particular person within the house. He likes being groomed, apparently he does not think so kindly to his feet being trimmed – its too invasive to him. The weather has been to my advantage through his stay and I have had no reason to towel dry his feet, something else I would be cautious with. Sadly I have asked that he is homed without children, the risks are too high.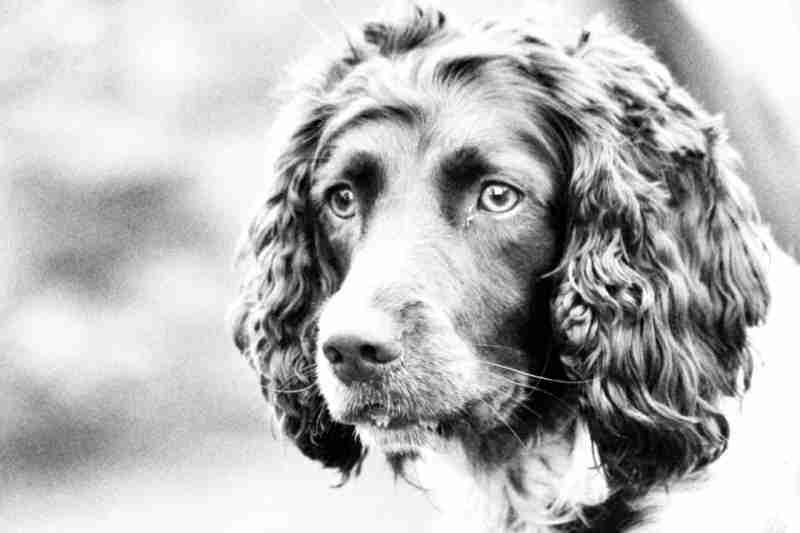 Dogs, I have seen videos of him playing with other dogs. I have had very little success here with my dogs – he showed them the same fury he would an approaching human. He stood with a great deal of defensive behaviour as they sat on their beds.
On a closing note, he is actually a very nice boy, who has caused no problems to me. He just needs someone to understand the stranger danger anxiety he feels, and also the potential risks involved whilst walking both to humans and his hunger to chase and possibly harm.