Lea is a 4 year old female Cross-Breed (Shoulder height: 50 cm, Weight: 20 kg). She was left in a shelter's incubator in Hungary with her puppies in Sept 2019. She later got adopted but her family could not cope with her anxiety and surrendered her. She now stays in a foster placement in Milton Keynes and is looking for her forever home.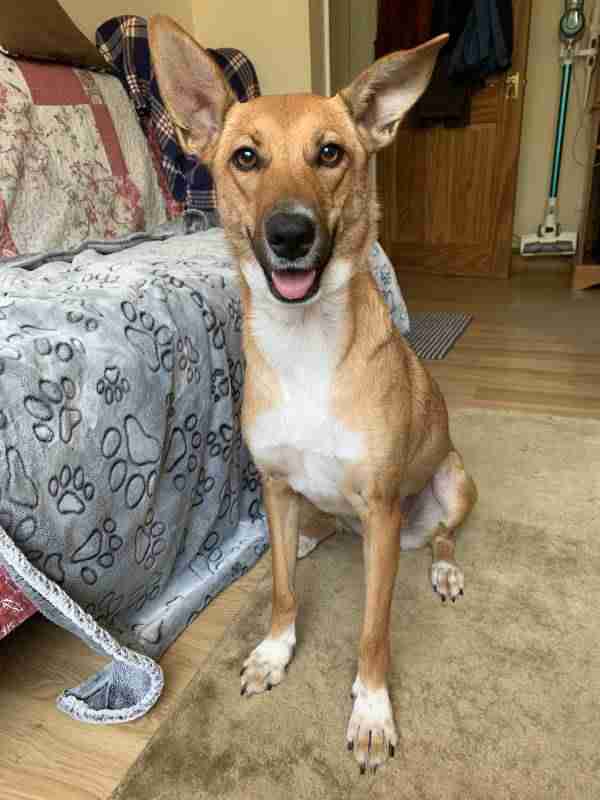 Lea is very affectionate when she knows you and licks your hand to show her affection. She is very well behaved in the house. She likes being near you especially when food is involved, but she's also happy to have a good nap on the sofa in quiet times. In addition, she has the most beautiful eyes with that vulnerable look which makes her simply adorable. She is house trained and can be left for a couple of hours.
Lea is super clever and very responsive to training. She's very enthusiastic about everything and has learned lots of new skills and several tricks in her foster home. She's a quick learner and can easily be motivated by cheese bites or by praise. She happily plays with soft toys or a ball as well as with her pack mates. She currently lives happily with 2 female dogs.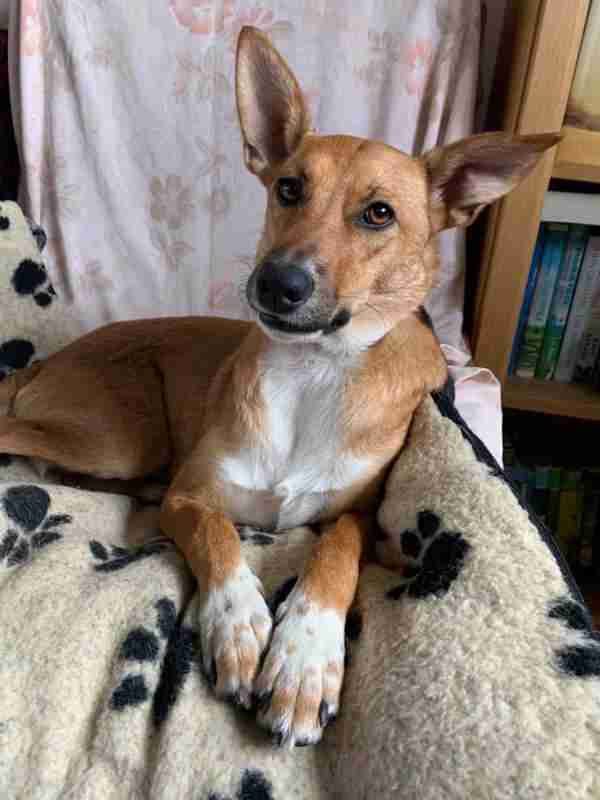 Lea works perfectly in her own pack but she gets very anxious and worried by other dogs when out and about. For this reason she will need quiet walks away from too many other dogs. She needs patience and gentle, clearly delivered, ongoing training to encourage her to develop.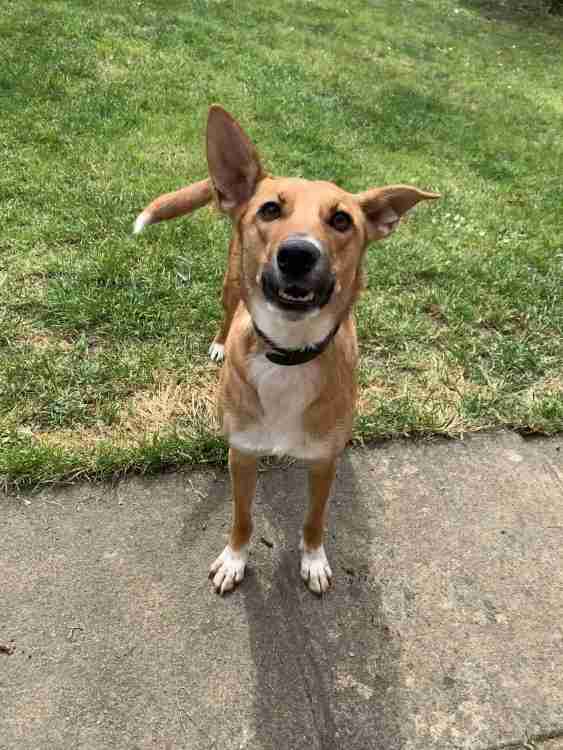 Lea is worried by strangers too and needs gentle introductions to visitors entering her home. She's improved a lot in her foster home and her training will need to be continued in her new family. A dedicated and patient owner will suit her perfectly and she'll make a very loyal, loving companion in the right home.
Lea will be rehomed in an adult only home where she's not left alone for long periods of time and there's time for her training. She would benefit from a good size garden as she loves spending time in the garden. Due to her training needs we prefer her to be the only dog in the household. She has the potentials to live with cats though. Experience with fearful or reactive dogs preferred. No first time owners please.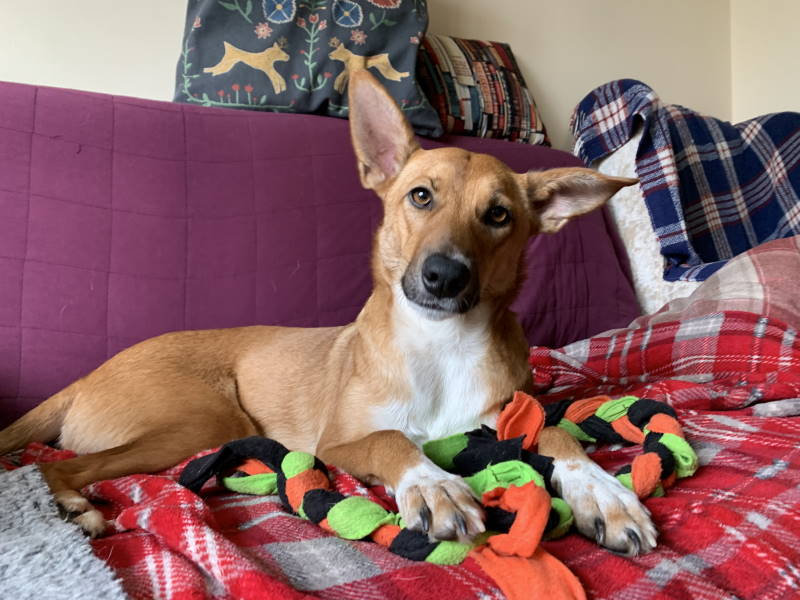 Lea is currently in Milton Keynes, waiting for the right family to come around. She comes fully vaccinated, spayed, microchipped, dewormed and with an EU passport.
Adoption is subject to Home Check and Adoption fee. Full RBU provided.