Lorkan (aka Loki) is a 5 year old male greyhound who has been in foster since mid August.
Lorkan is quite simply a wonderful lad. He is so very loving, happy, cheeky and kind. When he dreams of his pawfect forever home, it includes a nice garden to run around in and a selection of toys.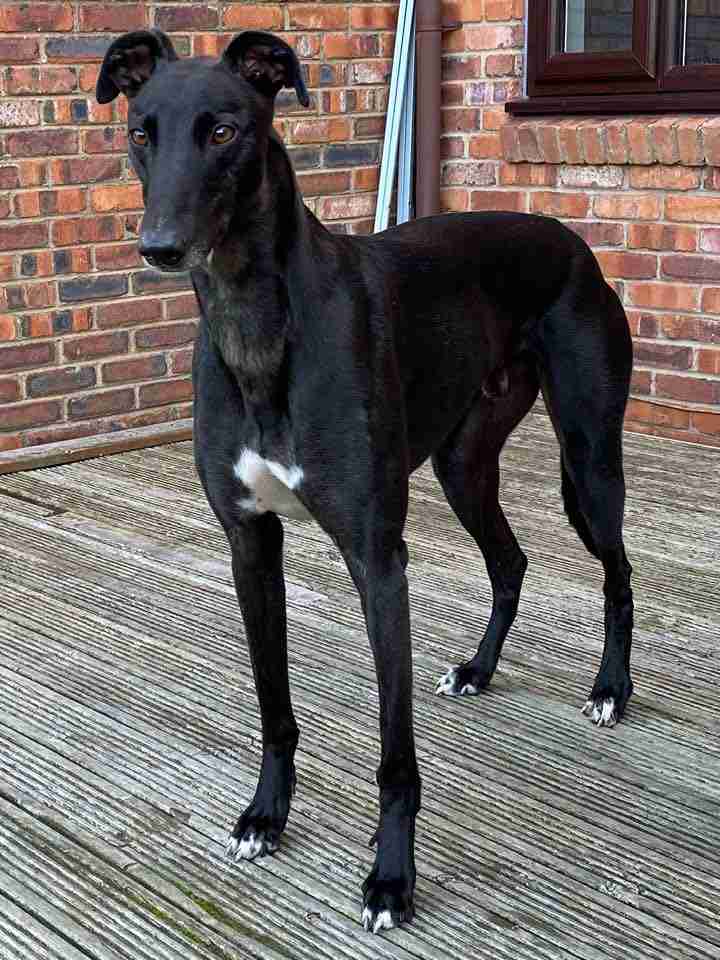 Lorkan is a good boy who happily shares his toys and treats with his foster siblings. He would love the company of another dog but could be homed to the right home without another dog providing he would have enough human company.
Lorkan is clean in the foster home and will let his fosterer know when he needs the toilet or when it's getting close to tea time. He LOVES his food and takes treats gently.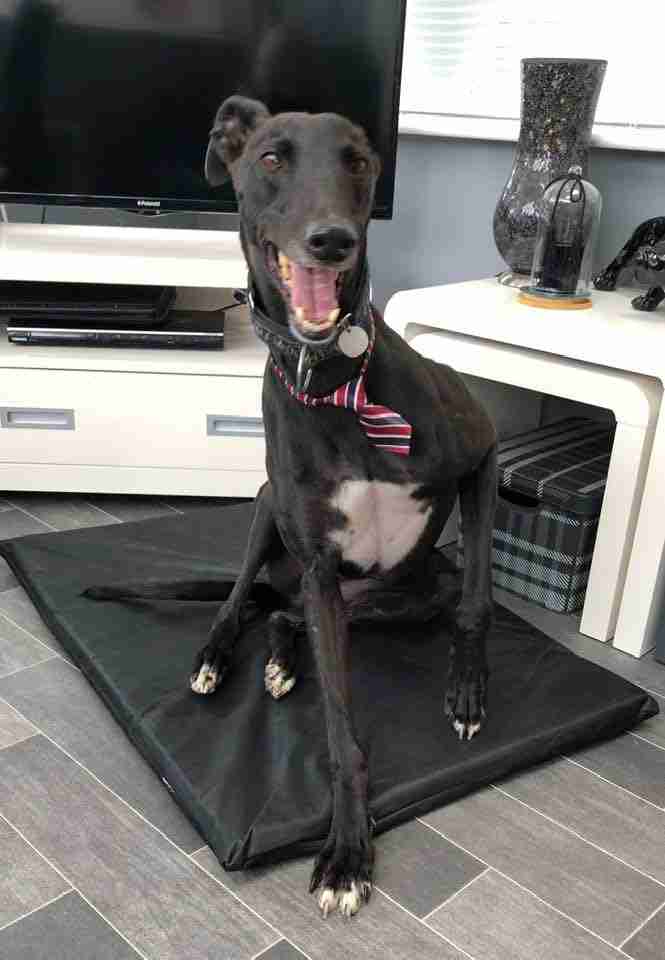 Lorkan travels well and loves a road trip. He's a confident and nosey boy who enjoys taking in all the sights and sounds. He is unsure around loud noises and fireworks.
He has enjoyed meeting medium and larger sized breeds and is making huge progress in learning to walk quietly past smaller breeds. He still gets excitable when he sees other dogs running and giving him cheek! but he is a clever chap and being shown the great outdoors regularly , he will learn.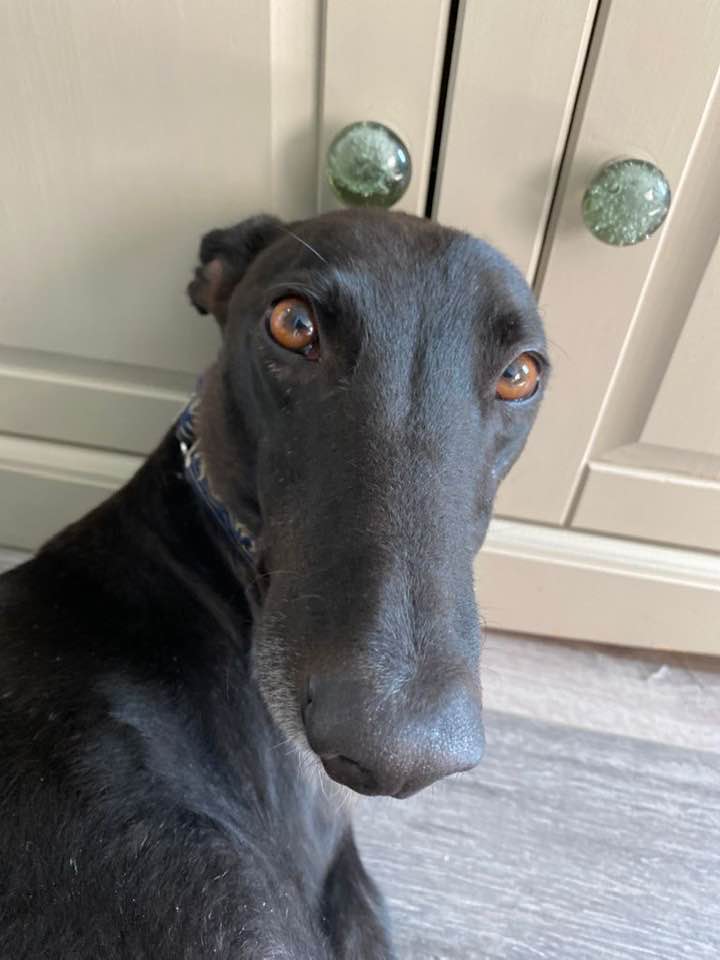 Lorkan is an extremely responsive young man and very quickly learnt that he's not allowed to counter surf, raid the kitchen bin or help himself to food from the table.
Whoever adopts Lorkan is in for a real treat as this boy just loves life! But more than that, he will love you! Lorkan is like an open book and what you see is what you get, which is a very happy go lucky and loving lad.
Lorkan is neutered, vaccinated, microchipped, de-flead and wormed. Lorkan is not cat friendly. He can be homed both locally and nationally dependent on a successful homecheck.