Loxie is an 8 year old female Miniature Yorkshire Terrier. She is a calm caring little dog. She gets on with dogs and cats, both. We have been looking after her for three weeks and she gets on with all the family. All are above 9 years old. Not suggesting any younger. She has taken three weeks to really settle and feel at home as at first she was wary of being picked up.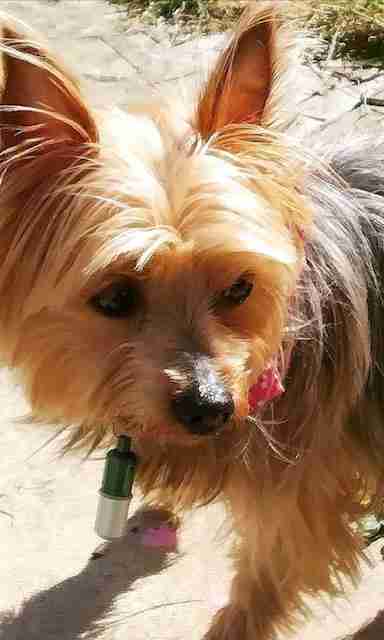 We do not push it with her as it seems she may have had some rough handling. She enjoys her walks. And she is interested in everything now she is settled. She loves being groomed at home, brushed and bathed.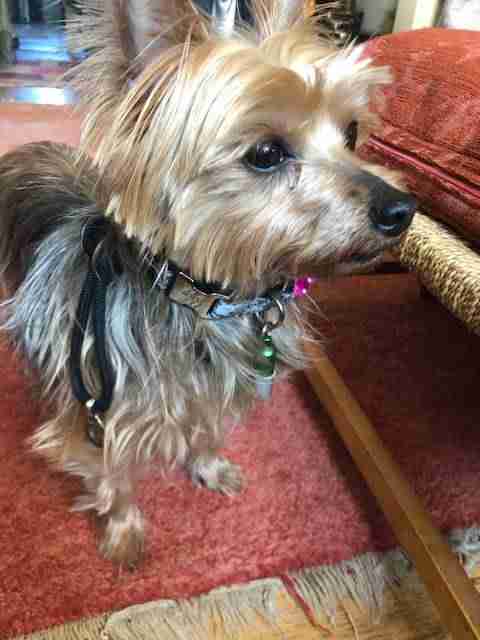 At the groomers we were not able to go as far as clipping the fourth foot as she was stressing. And she was scissors clipped rather than electric clippers.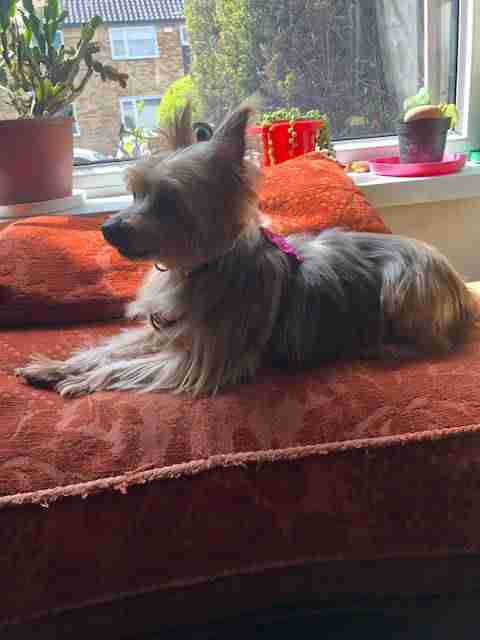 So in total she is a very sweet little girl who greets everyone outdoors and expects to be liked. Not keen on long car rides. Trying to play with the cat. She is real cute.