Lucy Jade is a month old female Cross-Breed. She is being returned through no fault of her own. Lucy is a people-loving soul. She is eager to please and submissive. She absolutely loves nothing more than a tummy tickle.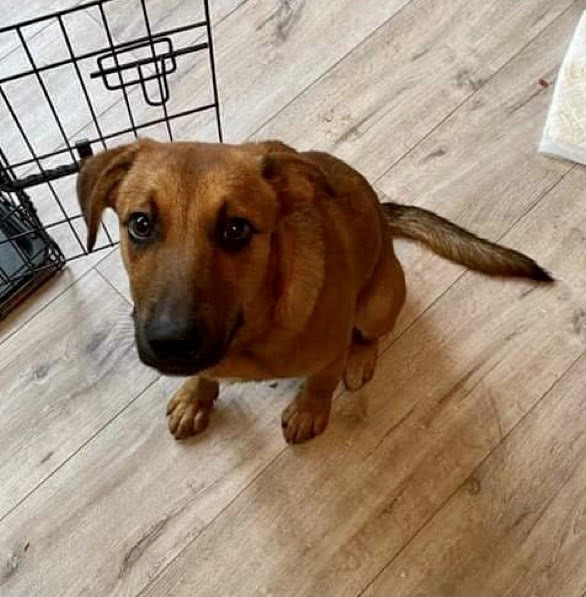 A family or couple would be suitable since she loves all people and attention. She is an attractive dog and has a good appetite. She has gotten used to walks on a lead and harness and has been left off and called back. She would need more training in this regard. She has been bathed a few times and is fairly neutral about it.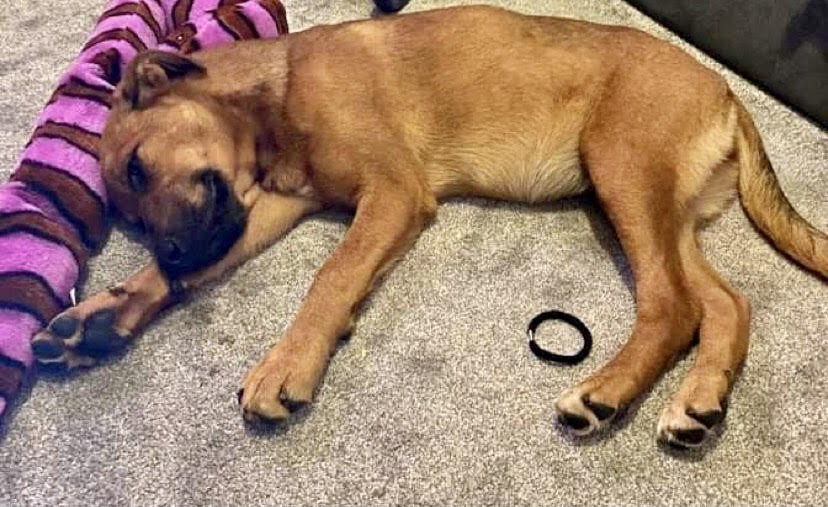 She has been good with a young child. She looks forward to her walks and will require a couple a day. Taking in all the new sniffs and being let off for a little run tires her out. She tends to run her battery down and then recharges overnight. She is not good with cats.
Lucy could be an only dog in the home or share with an older resident dog. She has not been spayed.
Currently in Strood.