Luna was found alone at around two months old at a deserted construction site.
She needs an experienced owner who can continue the work with her on her nervousness especially with new people.
Luna is not an aggressive dog in any way but with new people visiting in the home environment she will react with fear barking, growling and lunging if she feels threatened or cornered.
She is a really affectionate and playful girl. She enjoys her walks and loves playing with the foster families Male dog and others on a long line.
She has grown in confidence around other dogs last few months and will approach with intrigue and play once she knows them.
She does sometimes find large bouncy dogs overwhelming so she would be happier with a calm resident dog to help her grow in confidence.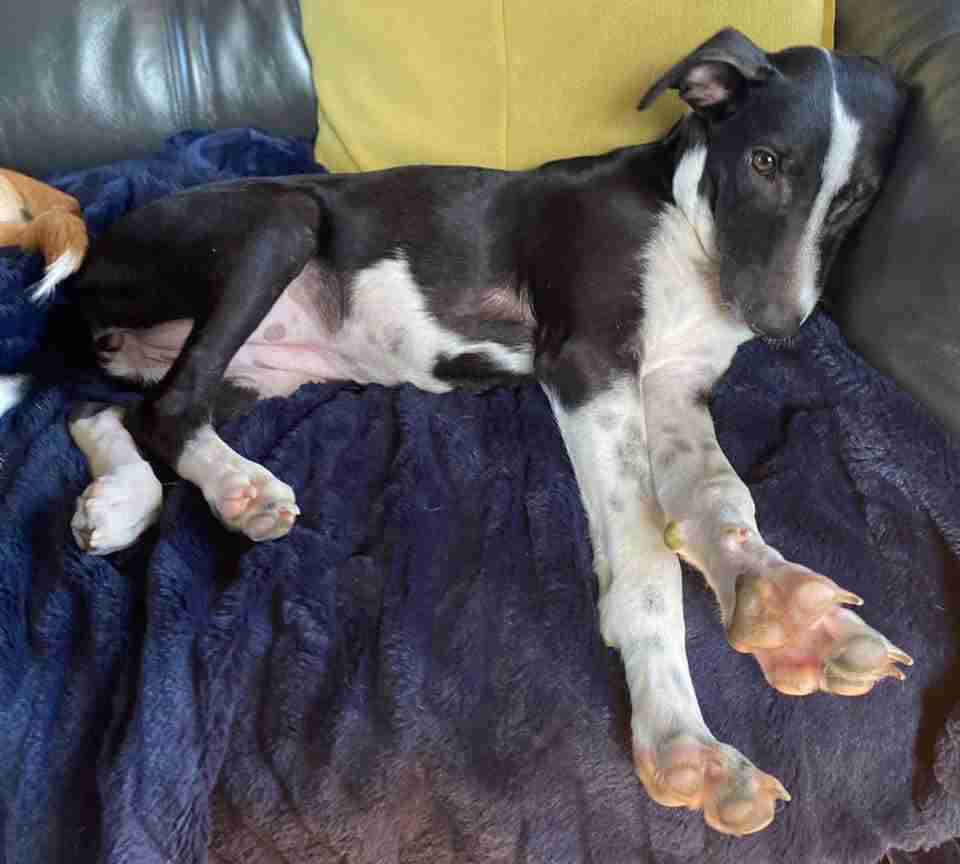 Luna loves her food which makes for easy training and distracting. Be careful if you leave food on the side though – she will get it! She also like emptying bins and eating things she shouldn't.
She sleeps well at night, can be left for around 3 – 4 hours during the day and is house trained but she won't bark to ask to go out, she will just paw at the door quietly.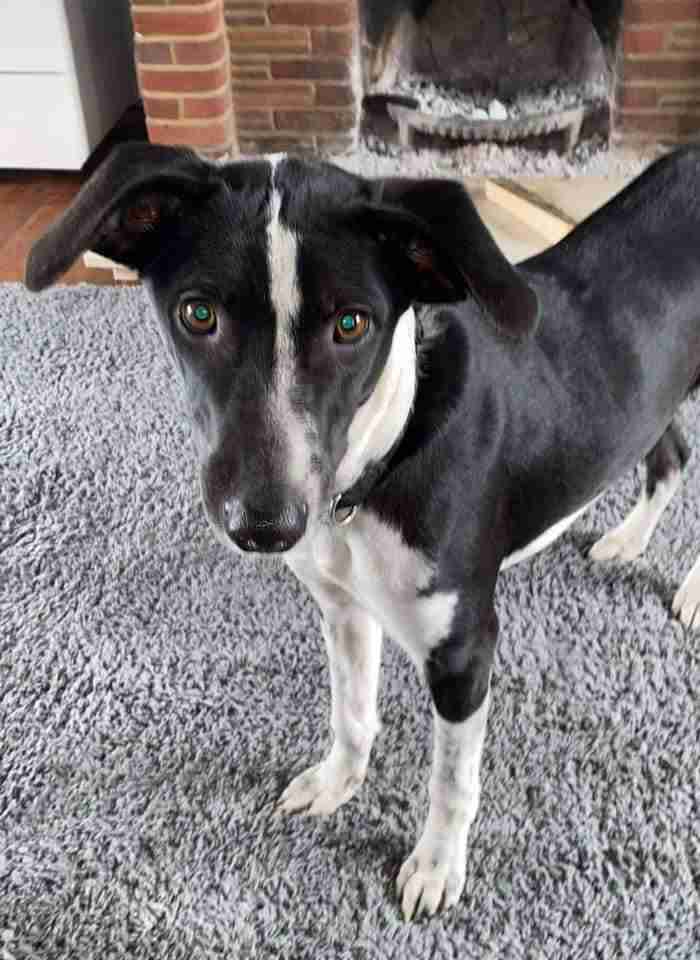 She's a really fun girl who loves her foster family and doggy pals.
No young children due to her fear reactivity so only children 16 and over will be considered.
She is sterilised, vaccinated, microchipped and snap tested.
IN FOSTER IN THE U.K. IN THE KENT AREA.