Lupo is a 2 year old male Pointer. Gorgeous Lupo is a tall Pointer with a shiny, short black coat. He is a very affectionate dog who loves being around people. He behaves very well at home.
GREAT NEWS! This Dog Has Now Been Rehomed
Thanks to good people like yourself who use dogsblog.com on a daily basis, this dog has now found a new, permanent loving home. There are more dogs still looking though…

Allow us to find your new

PERFECT

canine friend with our

dogsblog.com matchmaker service

. Enter your details below to receive a tailored, hand-picked list of available dogs for adoption…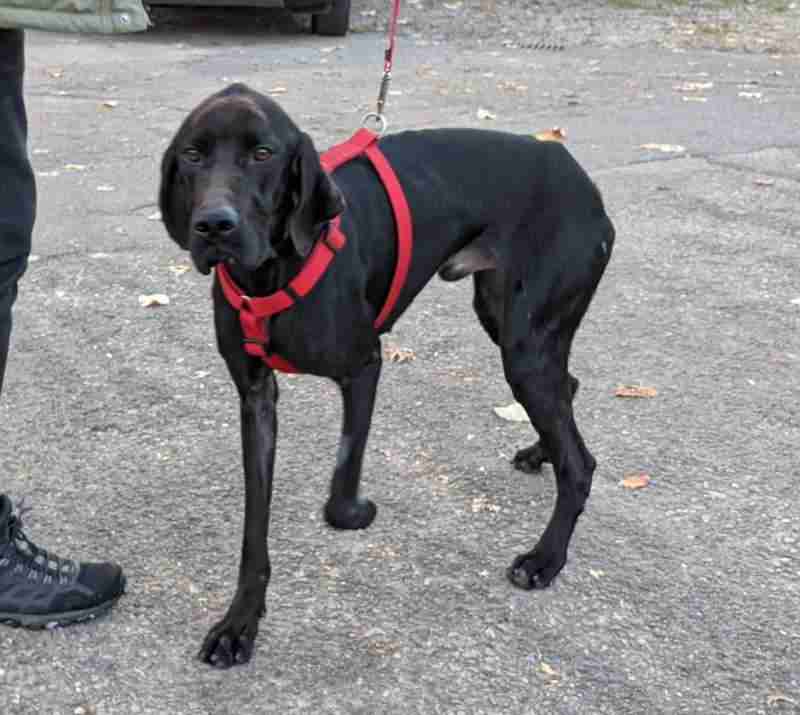 He is house trained and calm at home and he loves the sofa! He is a very active dog, quite strong too. He loves going for walks, he needs hours of daily exercise. He is very sociable with dogs and people too and he is not fearful.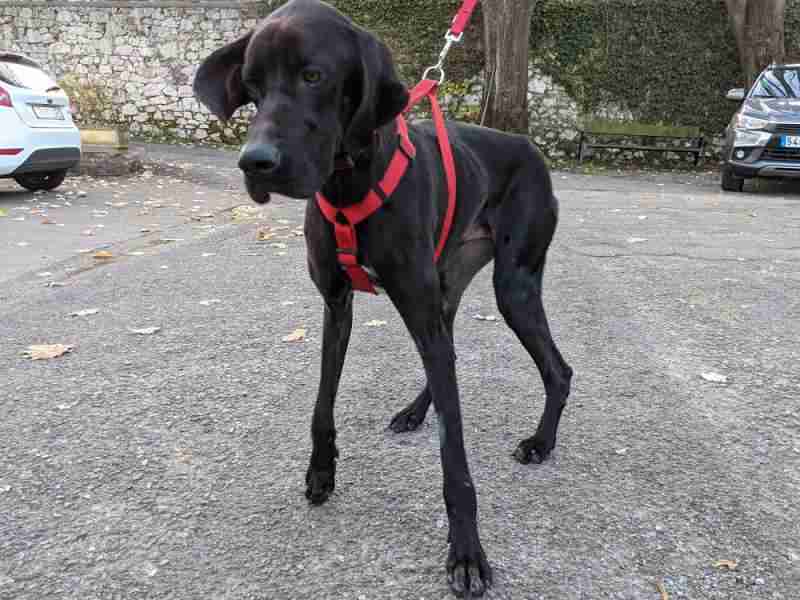 He still pulls on the lead, for example when he sees a dog and wants to go and say hello, but a halti soon corrects that. He is very good-natured and obedient, but gets nervous sometimes. He had a bad start in life, which explains his docked tail, and he ended up in a pound in Spain when he was very young.
He was adopted in the UK and travelled in December 2020 but now unfortunately needs a new home as his owner's health has quickly deteriorated. We are looking for a home without cats and people who like walking and with another dog for company. He is sociable, affectionate, well-behaved at home.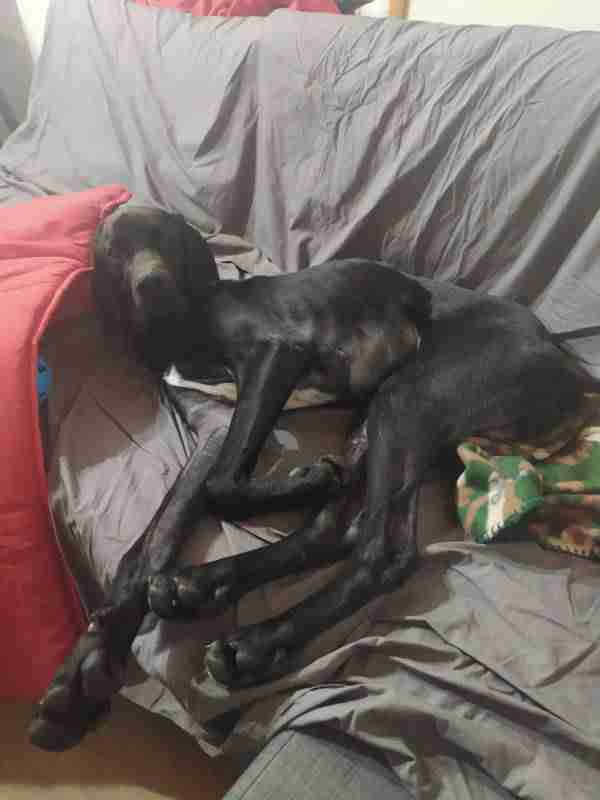 Foster Report: Fits in well here with the other dogs, very sociable. We use the halti and he is much better to handle. Loves his walks. His current location is in a foster home in Solihull, West Midlands.