Maszat is a 8 year old male Cross-Breed. He was taken over from an owner who made him spend the last 4 years mainly in a kennel. Surprisingly enough, this does not seem to have a lasting effect on his personality, he is a born optimist who is still trustful with humans!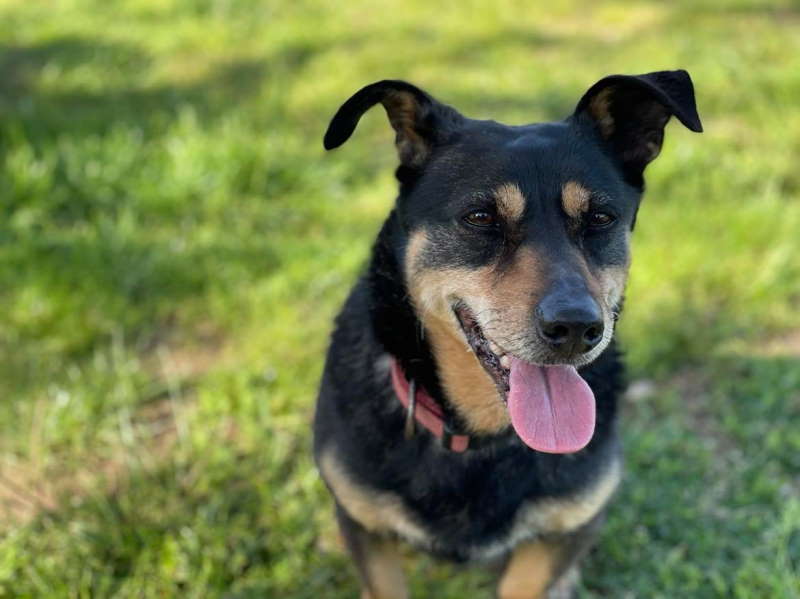 Maszat is an absolute sweetheart who is kind with everyone he meets and is well adaptable. He is always ready for a cuddle and he behaves beautifully at the vets too. He can get scared of sudden noises and he needs to be kept safe so he can't escape when frightened.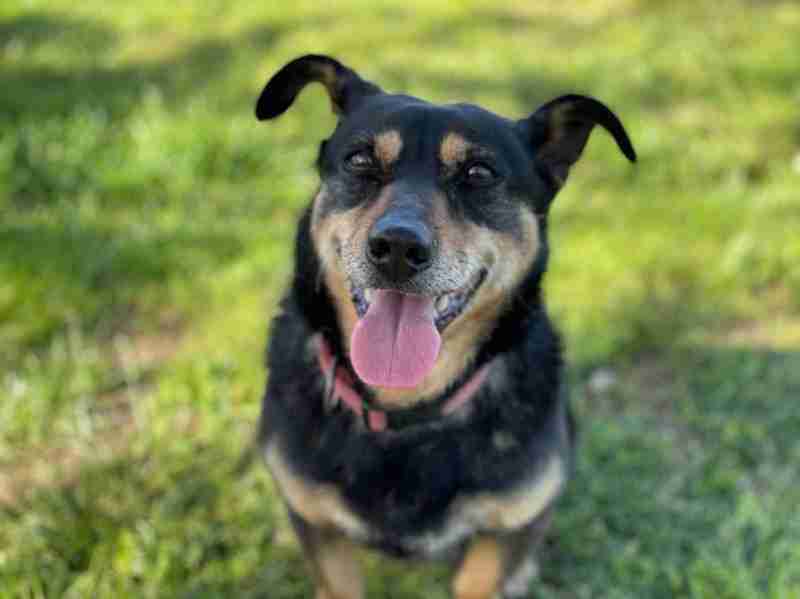 He is quite an active boy who likes playing and mingles well with his doggie mates, he currently lives with 5 dogs. He now learns to play with toys and a ball and enjoys it a lot! He is house trained and travelled nicely in the car.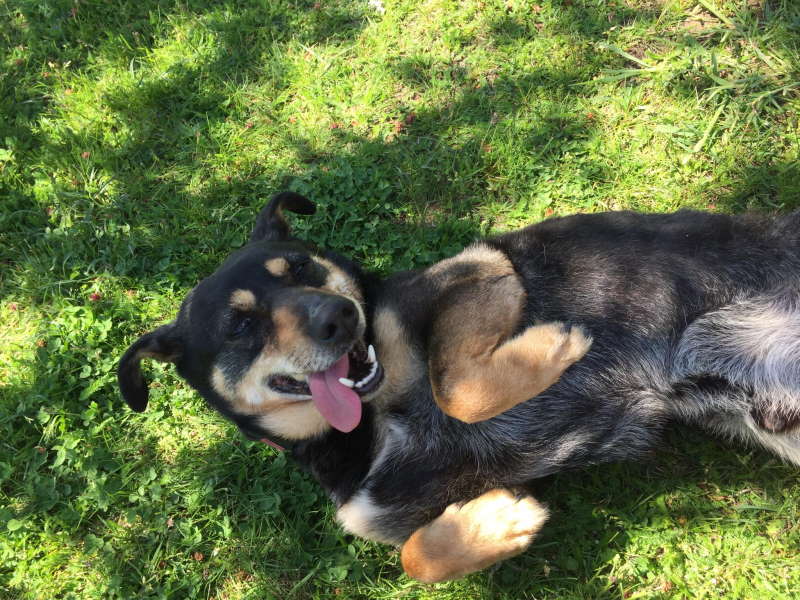 Maszat would be best suited with a family without or with children over 14 where he is not left alone for long periods of time as he loves being around his humans. His future family will need to be patient and continue his socialization and training. He will need to be given time to settle in his new home and be treated as a treasured member of the family.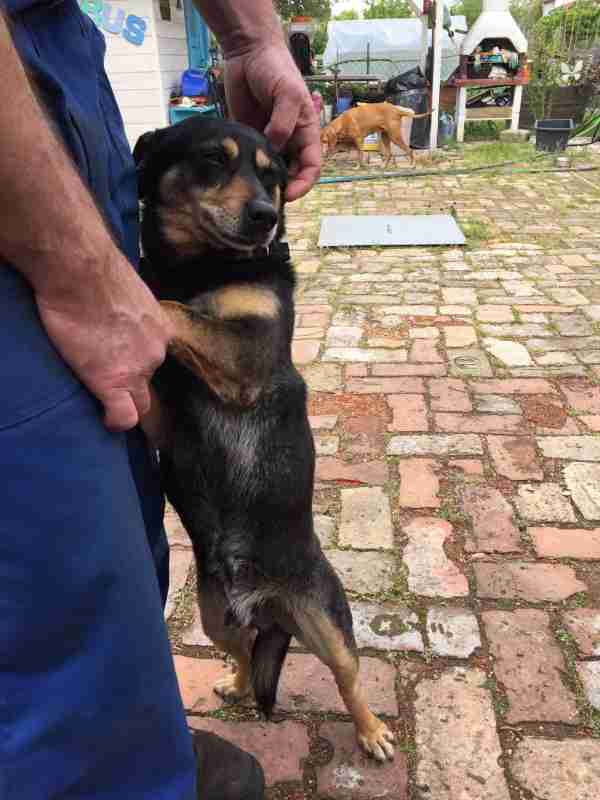 He has a lovely temperament and he could make a wonderful family pet in the right family. He would probably be happiest living with another dog as he is quite sociable, but he could potentially be happy living with his humans to care for him only. He has the potentials to live with cats, he showed no special interest when introduced to them.
As all rescue dogs, he will need time, patience, love and commitment from his adopting family. Experience with rescue dogs is a bonus. No first time owners please.
Maszat is currently in Hungary and can travel to the UK as soon as the right family is found for him. He comes neutered, fully vaccinated, microchipped, dewormed, flea and tick treated, with an EU passport and DEFRA approved paperwork.
Adoption is subject to Home Check and Adoption fee. Full RBU provided.