Maura is a 2 year old female Dachshund Cross. This adorable, scruffy little girl is currently in Spain in foster care. Maura came to us from a hoarding situation, where many dogs were living in poor condition and with very little socialisation around other people. She arrived with her puppies, who have all now been adopted, and now it's Maura's turn to find her forever home.
Maura is cautiously affectionate with people. She has slowly been learning to enjoy very gentle affection, but it will take time and patience for her to come out of her shell and feel truly confident and relaxed around people.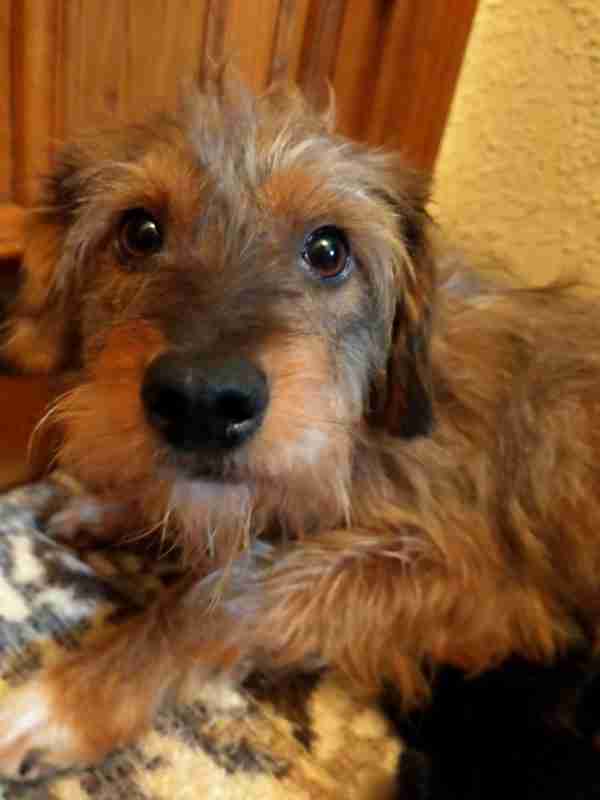 Maura is quite close to another dog we have in rescue, and mimics her actions so when she hides, so does Maura. She would be best homed to a family with another confident and friendly dog, who can show her the ropes and help her feel more confident. She's a curious little girl, and will approach when a new dog arrives at the rescue to meet them, or if the lady caring for them brings anything new in to the place Maura is staying.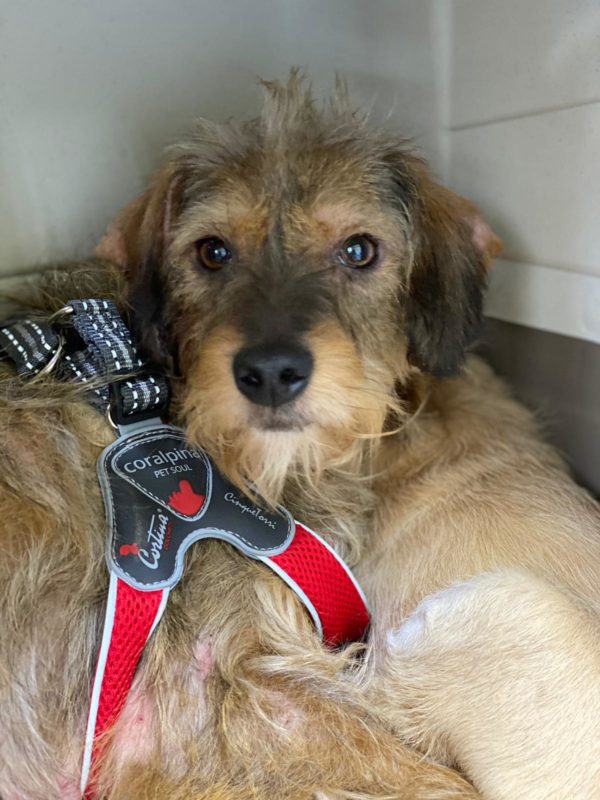 Maura is microchipped, spayed, fully vaccinated and eagerly awaiting her forever home. Her blood tests highlighted a low level count of Leishmaniasis, which is a disease transmitted by sand flies in southern countries. It is under control and just requires her to take one tablet of Allopurinol per day and annual blood tests to manage it. Maura is non symptomatic and will live a normal healthy life.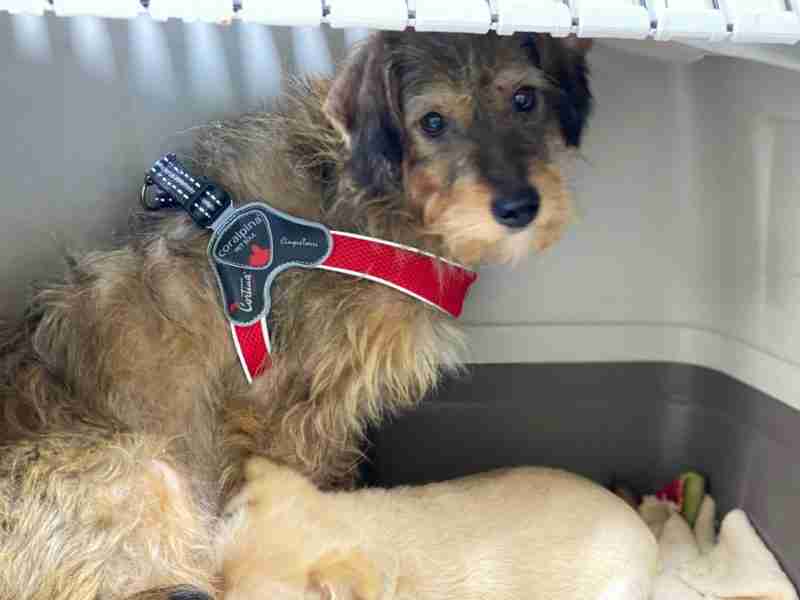 Maura is a special girl who has been through a lot and deserves her second chance at a loving forever home. She is preferable looking for a middle aged family/person/couple who is happy to share the next 13 or 15 years with her and show her how beautiful the world is. She needs a dog experienced and patient home that can offer her the time she needs without putting any pressure on her to flourish up.
A home that is happy to keep socializing her with the outside world and its noises, smells, people etc. A home in a quiet environment, without young children (14+), cats or small furries, and a fully fenced garden are a must.
Maura is ready to travel to her forever home in England or Wales (NOT Scotland) as soon as the right home comes forward. If you feel you can offer Maura a home full of love and happiness or would like to have more information about her please get in touch with us.