Meg is a 11 year old female Pointer Cross. Meg is a rescue from Cyprus who is currently living in the Northumberland area and here is a little about her. Meg's life in Cyprus was miserable and yet she still is the most gorgeous and gentle of dogs, She is nervous upon meeting new people but once she bonds with you she is completely yours and adorable.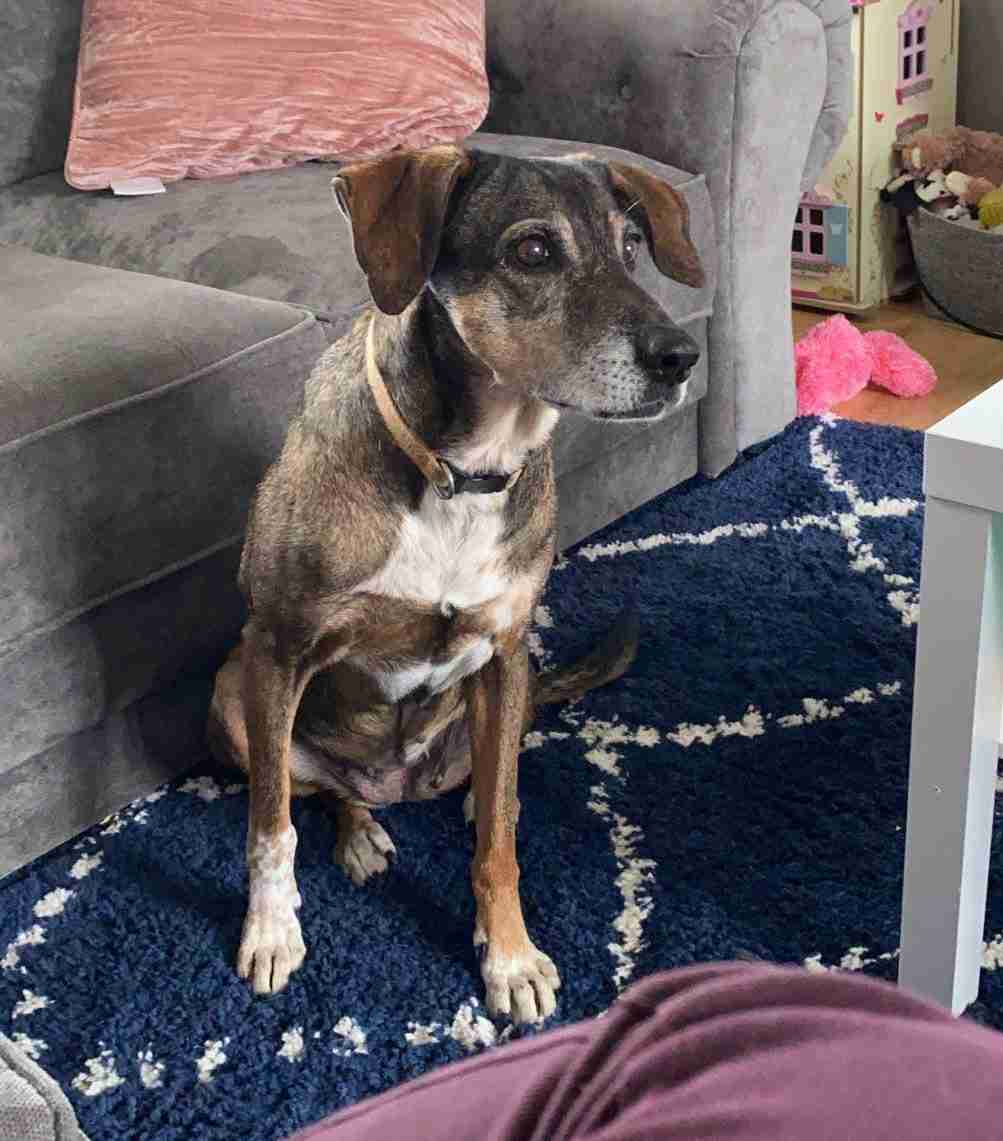 She still loves to have her zoomie time in the garden and may benefit from having another friendly, more confident dog to share her life with. She has previously lived with cats and so with careful introductions may be happy to do so again. She is fine around children but due to her nervousness it may be better if any children in her home are older and dog savvy.
Meg is house trained and sleeps well through the night. Meg will thrive in a quiet home, with one or 2 people and a safe garden where she can relax and play with her ball. Her new people need to be happy to give her time and space to feel safe with them.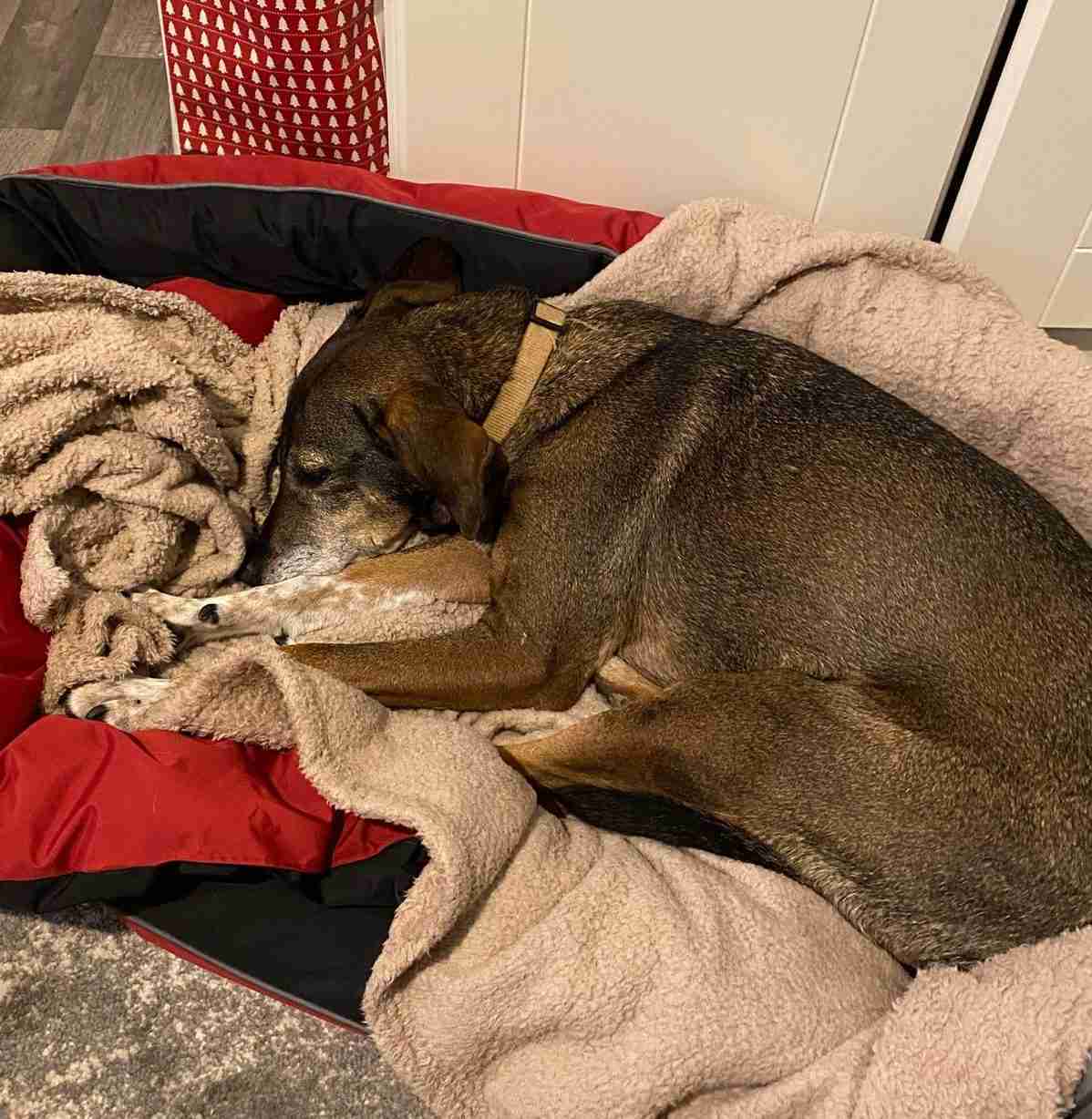 Meg had the worst 10 years in Cyprus but has now lived in the UK for a year. She is needing to find a new home due to a change in her family's circumstances.
This girl is a beautiful soul who has not had much luck in her life.
If you are interested in adopting her and have a secure garden and time to include her in your daily life, please when contacting us provide a little information as follows:
1. Where in the country you live?
2. A little about your experience with dogs.
3. A brief description of your garden and height of fencing at its lowest point?
4. Details of the other dog or dogs in your home?
5. Any other pets?
6. Ages of any children in your home or who may visit?
7. Time Meg might be left alone each day.
8. Your best contact number so that we can call you.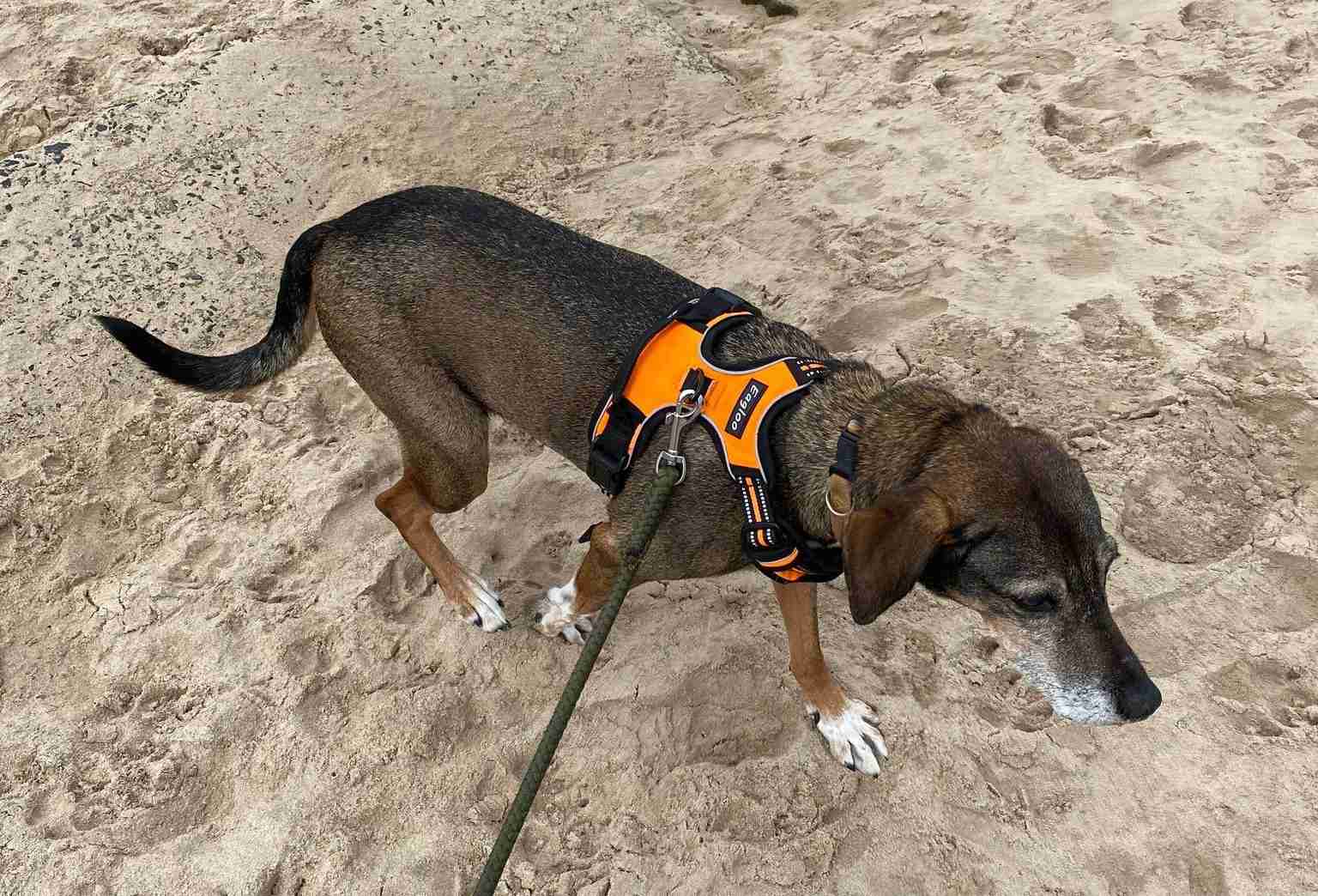 She has been neutered, vaccinated and microchipped.
Minimum adoption donation of £100 applies as her annual booster is due and we would want her new family to cover this as part of her adoption.