Moomin, 5 years old, mongrel, Moomin is a big boy, boisterous, enthusiastic, strong, clumsy and very friendly. Large Bullbreed mix mongrel 37 kg weight.
He can become over stimulated around other dogs, worried by large dogs and seems to prefer smaller dogs. He will need to be the only dog in the home at this stage and continue to build on his social skills.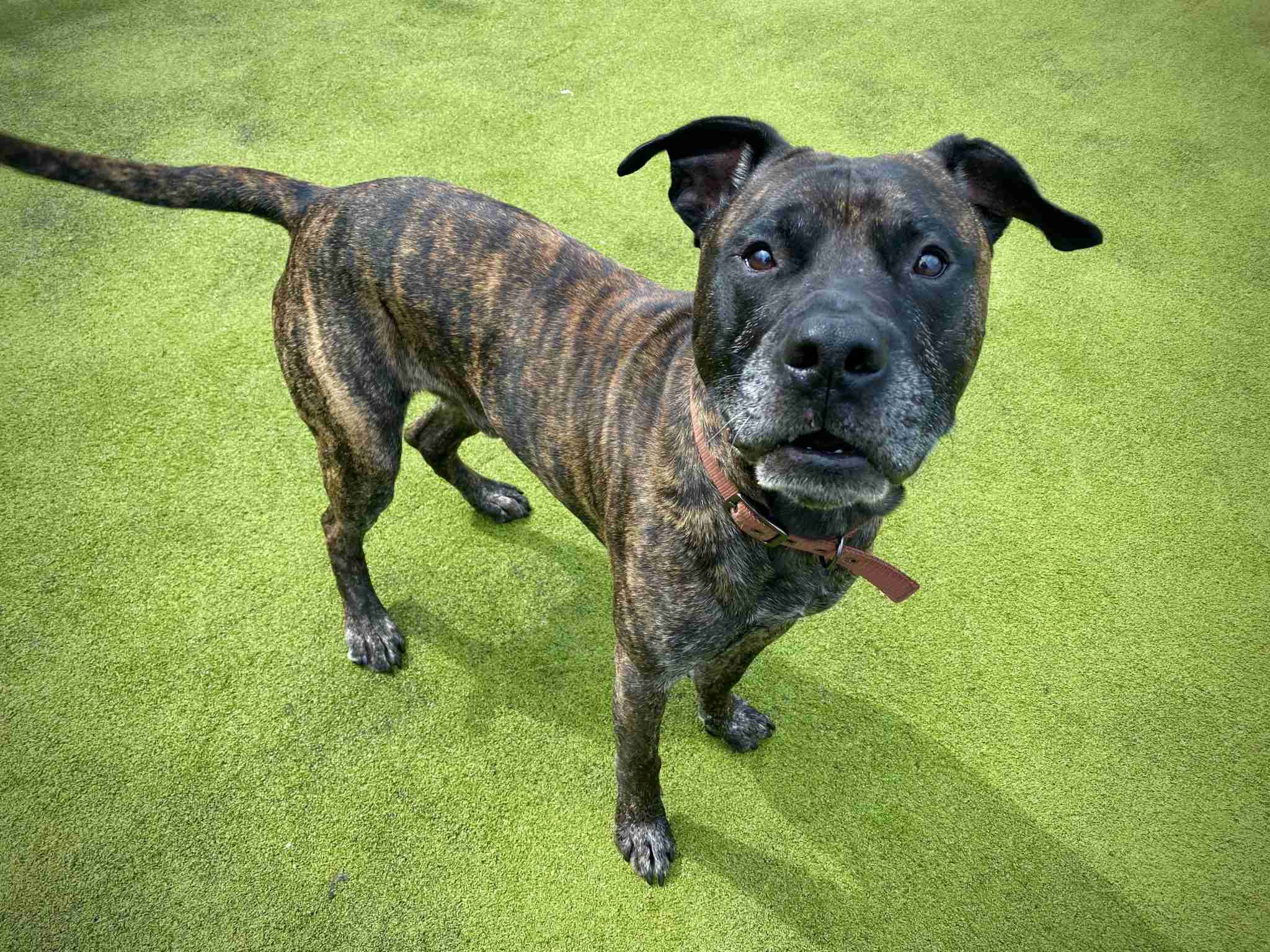 Will need to be walked in quiet areas with a low population of other dogs. No cats. Keeps kennel very clean so likely to be house trained. Unknown how travels or behaviour if left alone.
STRONG dog so will need more experienced handler able to manage his size. Needs home with own secure garden area. Moomin will need an experienced home able to support him and channel his boisterous energy into positive outlets to show everyone the loving, fun dog he is.
If you have already completed an application form and would like to register your interest in Moomin, please email info@raystede.org.
Raystede is an independent rehoming centre near Lewes, Sussex. We tend to only rehome dogs to Sussex and the neighbouring counties.