Moro is a 2 year old male Ibizan Hound (Podenco). He is very handsome, tan and white Podenco. Moro is of medium size and build and has a short, silky coat.  Moro loves people, everyone is Moro's friend and he loves a good cuddle. He walks really well on his lead and loves to go out into the countryside, where our shelter is based. He would certainly benefit from more training, he needs to know the boundaries. He has a very high energy level so would suit someone who loves going out walking. He is very good with other dogs.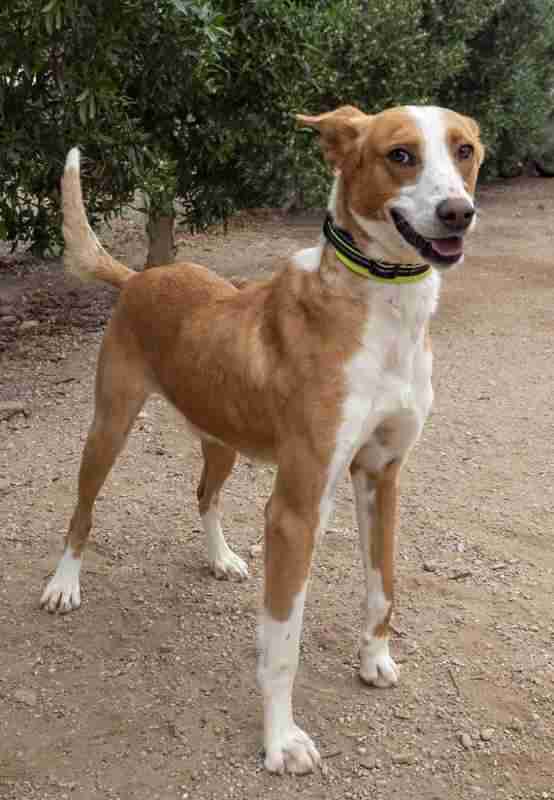 Poor boy didn't have the best starts in life, but now all that has changed and it's nothing but the good life for this boy. Moro will make a very loyal, faithful companion.
We don't know what he is like with cats or young children. He has a lovely character and very friendly with other dogs, is not a couch potato!
Current location is in Spain can travel to the UK once he has a home to go to in June 2021.
Adoption Fee : £385 – to be paid direct to the Spanis rescue to cover new, excessive, extra EU travel costs, via UK bank account