Nala is a 2-year-old female Cross-Breed. She was born in Romania and adopted from us when she was around five months old.
She has recently been returned to our care initially due to a change in working hours of her adopter. She was subsequently adopted but has now been returned again due to being protective of her female owner, possibly due to being given up before and the fear of losing people.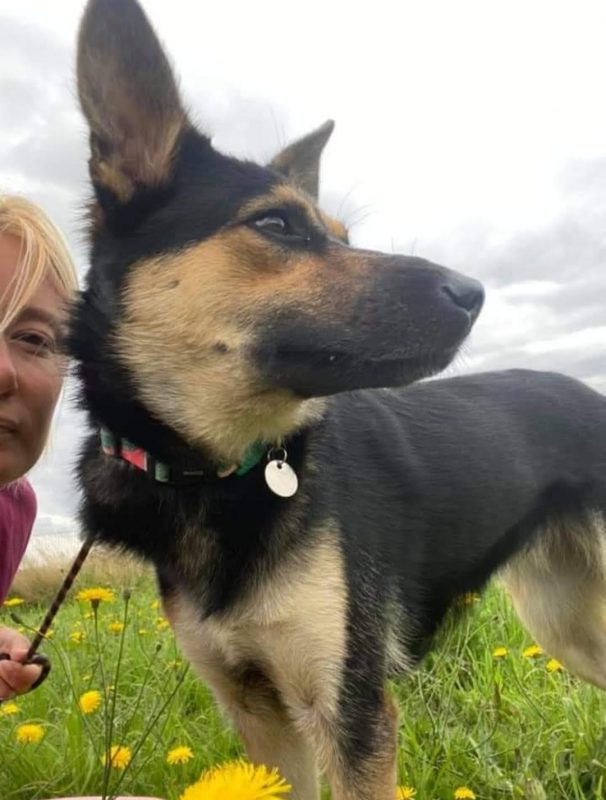 Nala is an incredibly affectionate girl with her family. She has lived with children previously and always been fine with them but since recent bouts of fireworks her behaviour changed and she became more anxious around them, so we are now looking for an adult family.
Nala is mixing very well with dogs in her foster home but was very happy as an only dog for the last year, perhaps being adopted with another dog this time might improve her confidence in the situations that do make her anxious.
Nala walks well on lead but can pull at times. She is still very young so will require adequate exercise and training.
We have to get it absolutely right for Nala this time because each upheaved in her life is putting dents in her confidence and causing her to face issues that wouldn't otherwise be there.
She now needs an experienced home, ideally, German Shepherd experienced but not essentially. Most of all she needs time and training. She responds well to clear concise instruction and needs firm guidance as well as lots of love.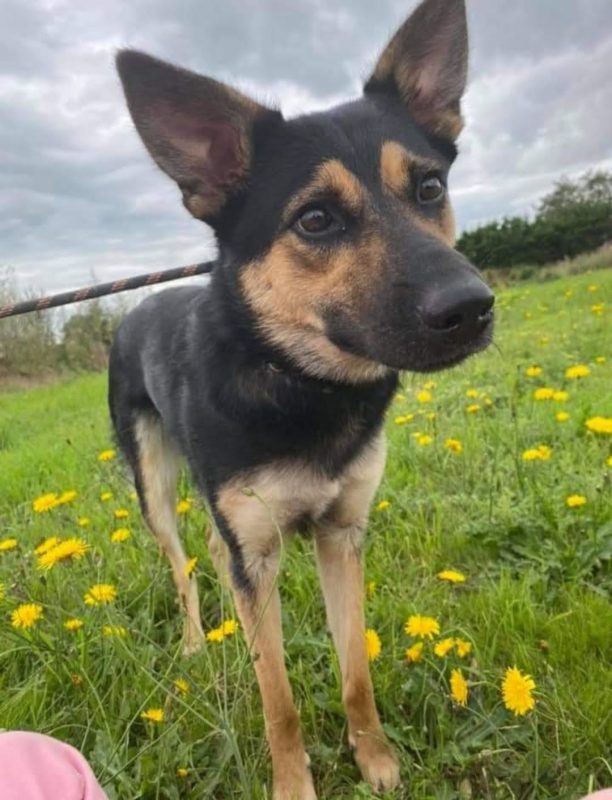 Nala cannot live with cats. Nala is fostered in Braintree, Essex.
Please note it is Safe Rescue policy that all dogs adopted from us must wear a slip lead to be walked for the duration of their lives.
Too many dogs are lost from slipping out of collars and harnesses and many of our dogs are timid due to past ill-treatment and are likely to panic when out and about. It is absolutely okay to use these things added to slip leads, but not instead of.
We also request that extendable retractable leads are never used on our dogs. If you are opposed to slip leads, please do not enquire about our dogs as this is non-negotiable. Thank you for understanding. All dogs have to be collected and a crate must be used.
All dogs are vaccinated, microchipped and neutered (unless the dog is too young to be neutered) If you are interested please message or call between 9am to 5pm Mon – Fri or 9am to 4pm Saturday.