Sadly due to no fault of their own, Olly and May are looking for a new home. Hopefully we can find Olly and May a home together although we may consider splitting them, in which case, there must be a resident dog in the house already. Olly and May are currently in County Durham.
Olly is a four year old English Setter was adopted by the family in early 2018 from the shelter we work with in North Spain. May, a five year old Gordon Setter followed a few months later.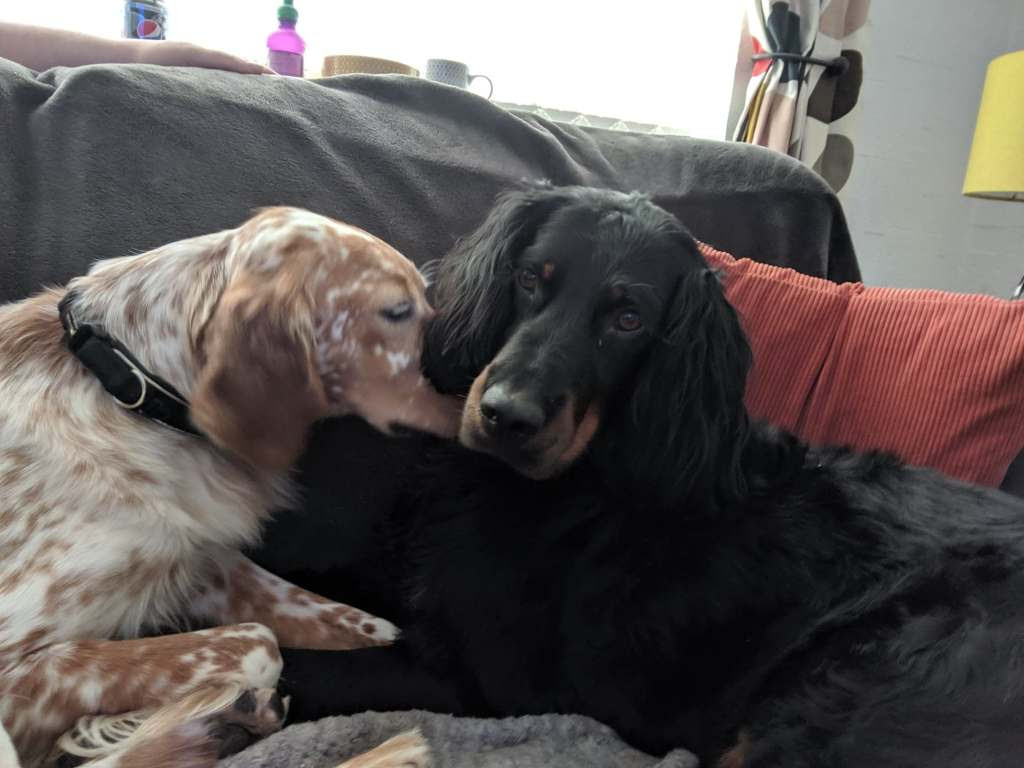 Olly is a very loving boy. He just adores cuddles. He has got a very cheeky side and likes to steal anything left lying around the house! He's a gentle boy, takes food from your hand nicely and loves curling up on the bed at night with his humans.
His recall is ok when he's not with May but he is mostly kept on lead since they walk together. He does pull on his lead at the moment. He generally gets on well with other dogs. He gets very excited to see dogs on walks but can occasionally bark if he sees one on the other side of the road that he can't go and see.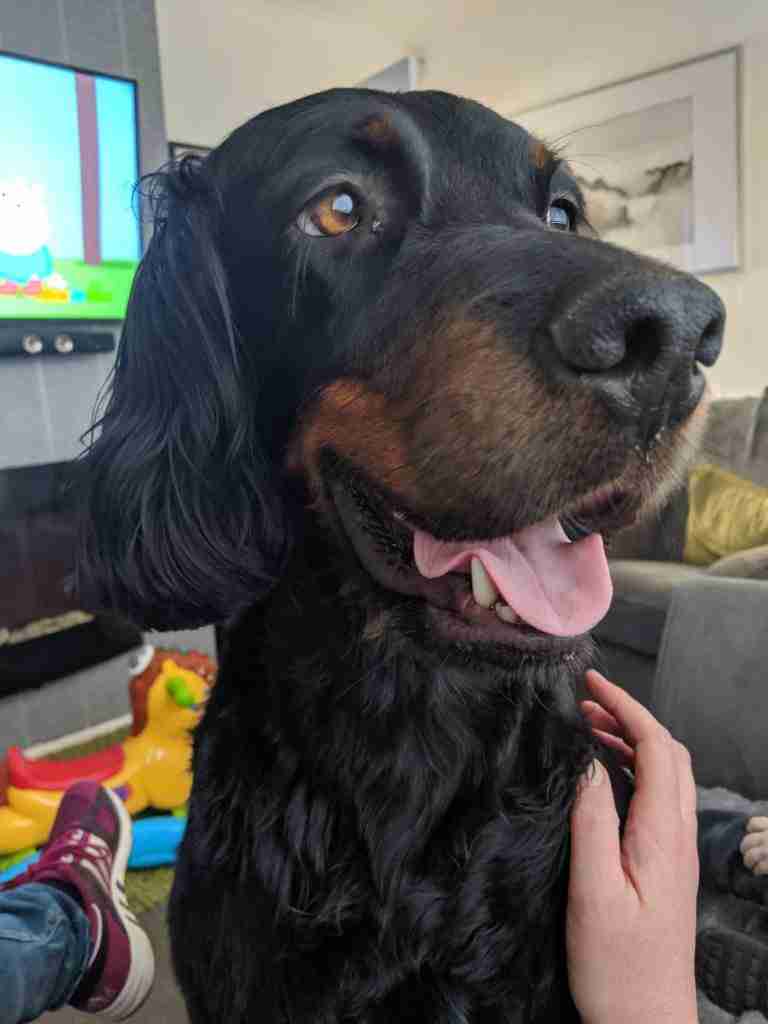 When Olly first arrived, he lacked in confidence and had separation anxiety. May arrived later in 2018 and really helped him settle and find his stride. He really needs a buddy in his life.
May a stunning Gordon Setter is very affectionate and loves cuddles.
May is good with other dogs. She does get very excited to see them on her walks but she behaves well. May hasn't got great recall so she is walked on her lead. May is quite independent but loves playing with her buddy, Olly.
If May is sitting with you, she likes to have some body contact so she knows you're there! She's very gentle taking treats too.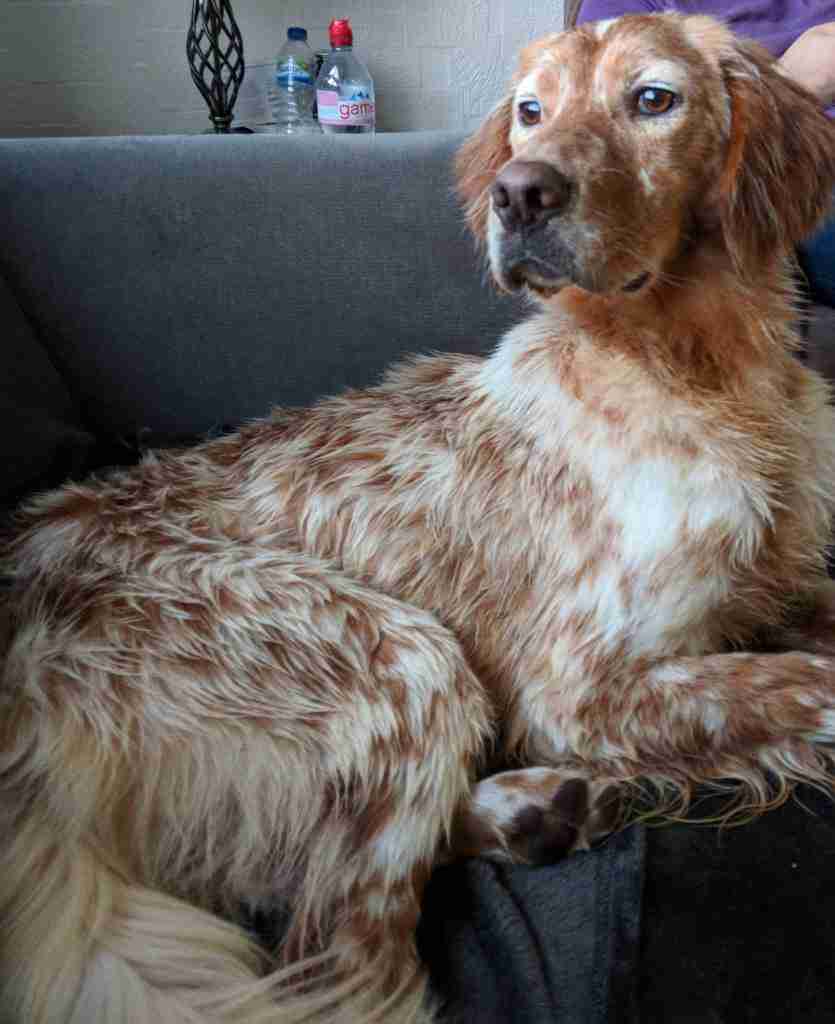 Olly and May's adoption fees are £395 each.
If you are interested in giving Olly and May a home, they are available at Setter Brittany Pointer Rescue. Have a look at our website for more details and photos or email us at adopt@sebpra.org