Ona is a beautiful 6 month old female Cross-Breed. She is the result of another irresponsibility, another litter born without thinking of the future of the puppies. We do not know anything about her past life, but the time she was locked up behind bars in a pound in Northern Spain were probably one of the worst for her. She was desperate to get out of her jail where she was 24/7 hours inside a 2×2 metres kennel. She was jumping and crying to seek for our attention to help her. Thankfully this chapter belongs in the past and she is now in a foster care, where she is playing, running, getting affection and cuddles all the things she was denied before.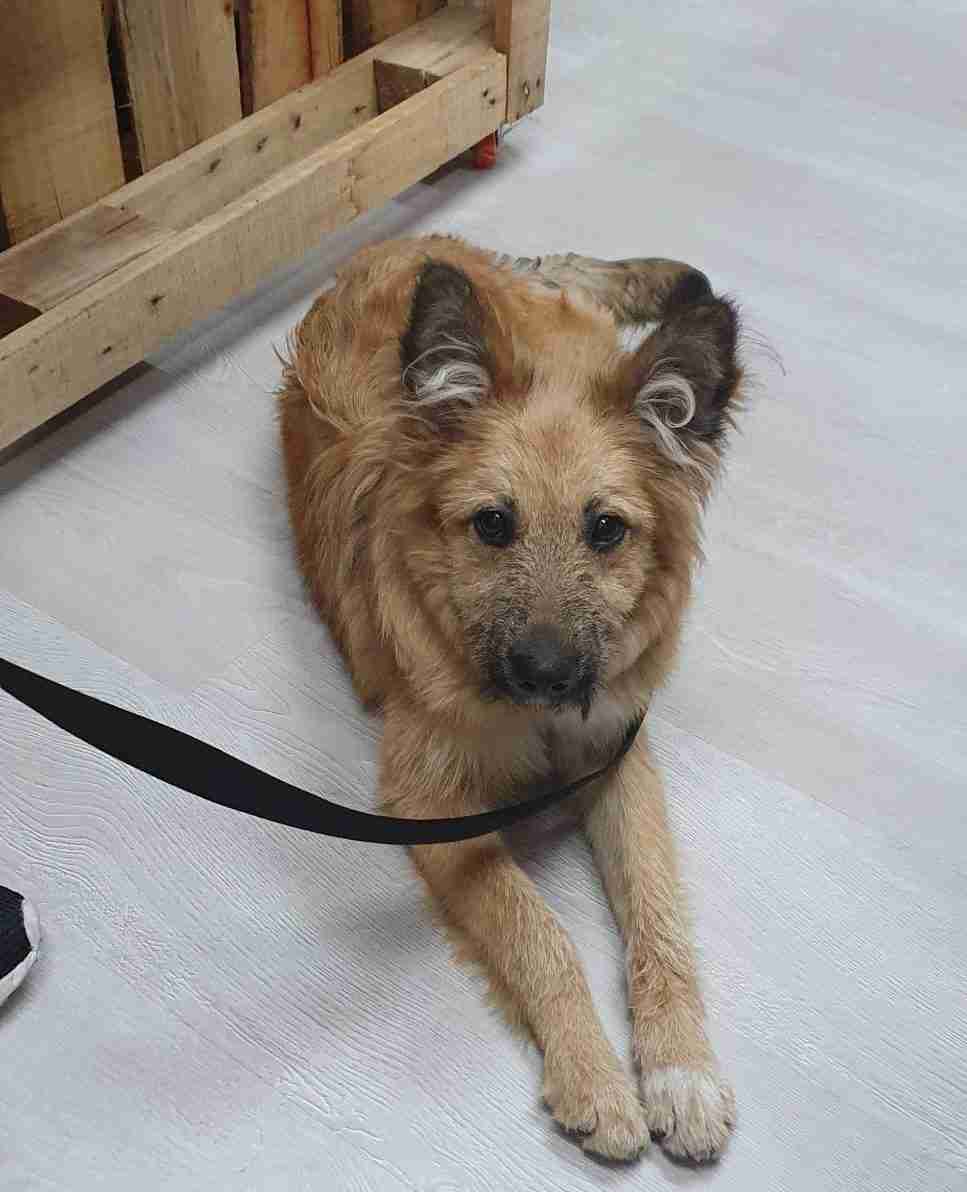 Ona currently weighs 11.5kg. We obviously do not know anything about her parents (breed or size) but it seems like she will be medium sized, although we cannot guarantee this, so in the "worst" case her new home should also be prepared for a larger dog in the case she grows more than expected. We are looking for an active family or person, who is committed with the decision of adopting a puppy and with everything that this implies.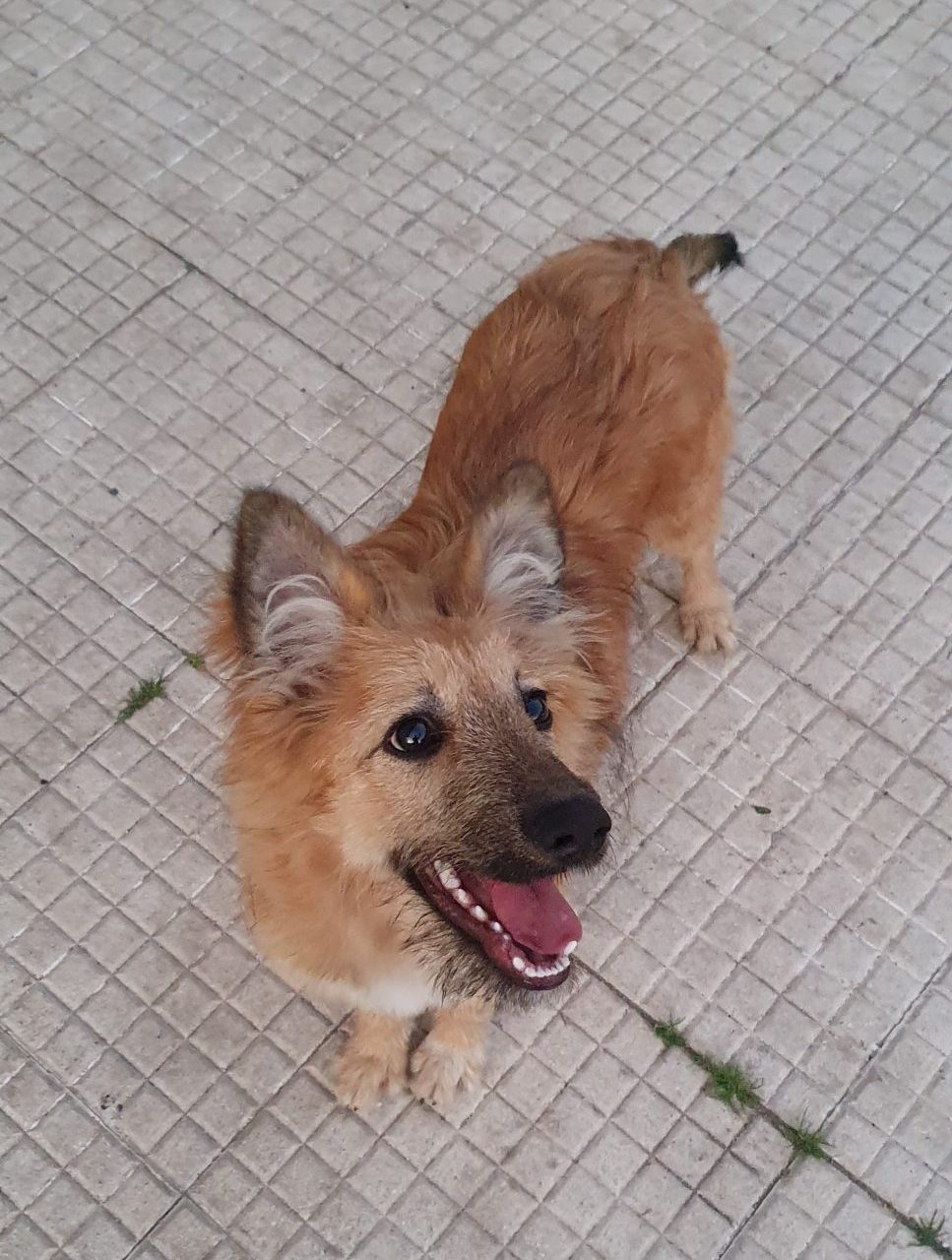 A puppy needs to be completely educated and socialized, which is why we only consider a dog experienced home who knows how to manage the education, training and socialization of a puppy and also has the time for this. We are looking for an adult only home or a home without young children (14+), as we want dogs who require more time like Ona to be the priority.
Ona is social with other dogs and is a very active dog who has just started to discover the world. She is currently living with 6 other dogs of different ages. The oldest is 12 years and the youngest ones are 3 months old. At the beginning she is uncertain towards adult dogs and can be reactive towards them with barking, but as soon as she realizes that there is nothing to worry about she relaxes and enjoys to play with them. She has a rough playing style and likes to jump, is very agile and fast. She is housetrained and quite obedient.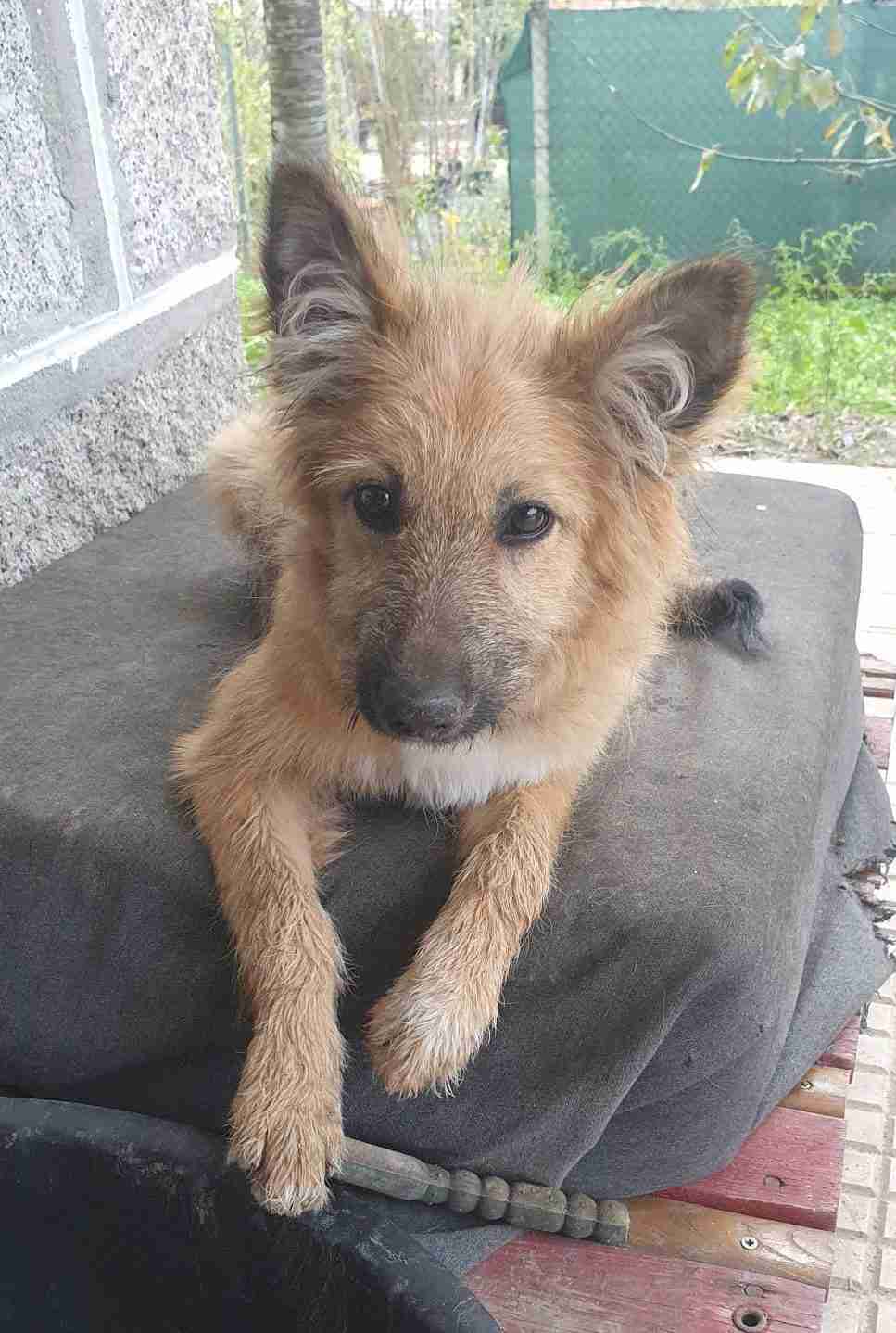 She is also a smart girl who likes to work things out (she already knows how to open the door). She loves to chase cars (for her it seems like a competition) and will need training on the lead. With people she is very affectionate. She loves to get attention from them and receive cuddles. When you are sitting, she approaches to you, puts her head between your legs or her paws on them and asks to be stoken. She also still has some typical puppy habits like chewing, jumping up on you and mouthing your hands.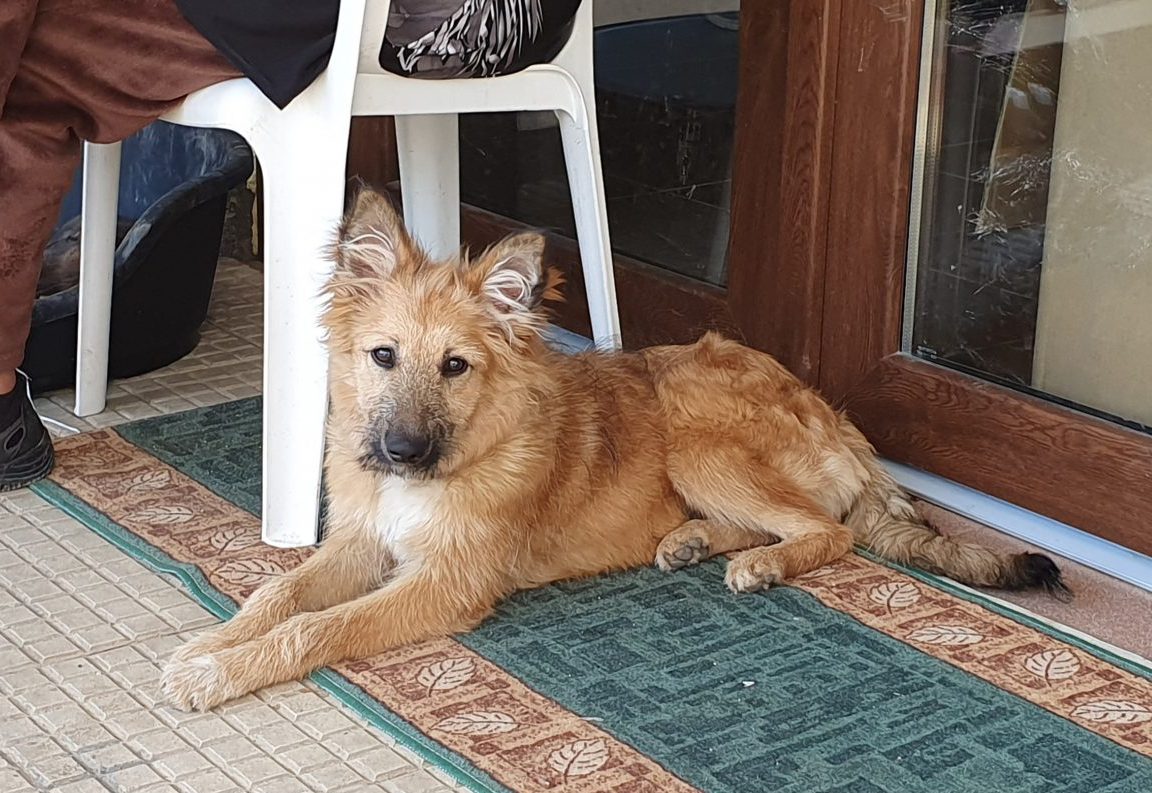 Ona is a dog full of energy and joy and is therefore looking a home who also enjoys outdoor activities and has an active lifestyle. She would enjoy having a further dog companion at home with a similar energy level and from who she would be able to learn. Nevertheless, this is not a requirement, if she gets enough dog interaction and time to play with other dogs on her walks or outdoor activities.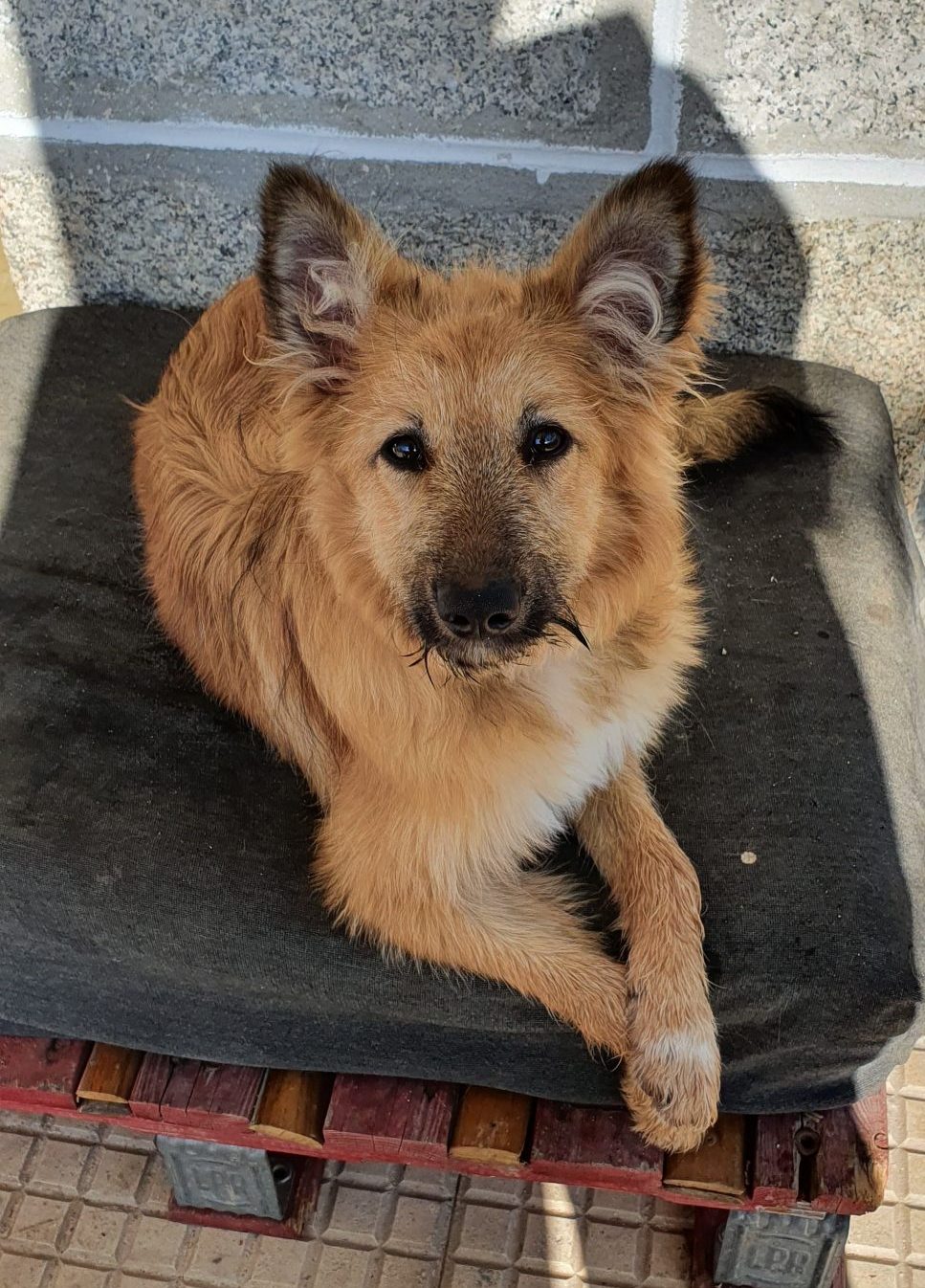 Ona has already packed her bags and cannot wait to travel and discover her new home in Wales or England (NOT Scotland) as soon as the right family or person comes forward. If you have the time, love, stability and the commitment that her upbringing requires and think that Ona would be the perfect addition to your family, don't hesitate to get in touch with us.