Pepa is a 1 year old female Ratonero Bodeguero Andaluz Cross (Spanish Jack Russell Cross) cross Ibizan Hound (Podenco). She weighs 13 kilos. She is a lovely happy dog who is great with other dogs and people. She ideally will be homed in an active family who have other dogs. She may be suitable to cats subject to a cat test.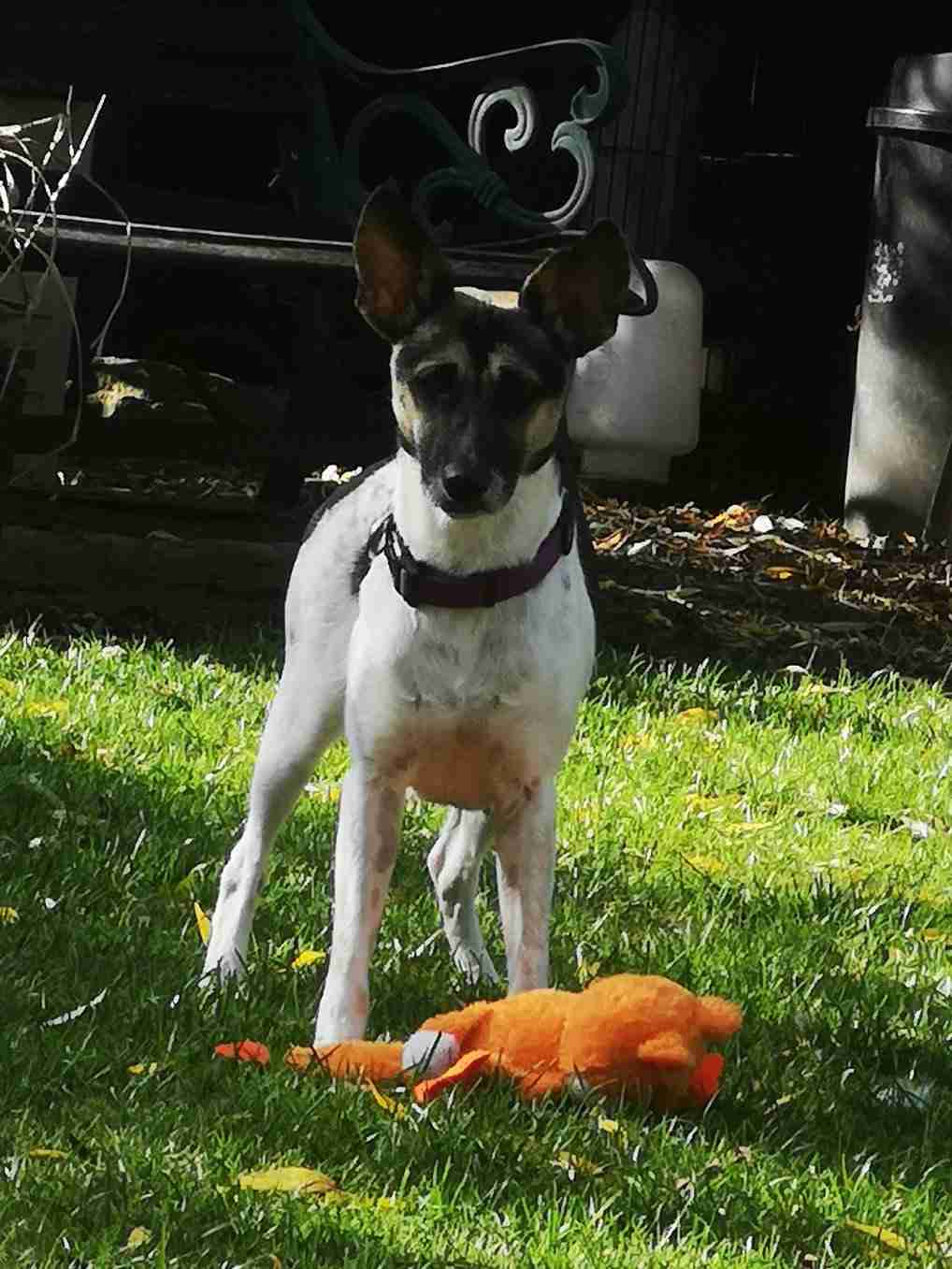 She is fostered in a home with other dogs and with chickens and has shown she will leave the smaller animals alone. She loves getting a fuss and is playful. She is housetrained but still acts very puppy like and will need to be shown rules around more gentle play as she gets excited during "woof and tumble" times with her playmate. She is very good on the lead and on her walks. She is good with male and female humans.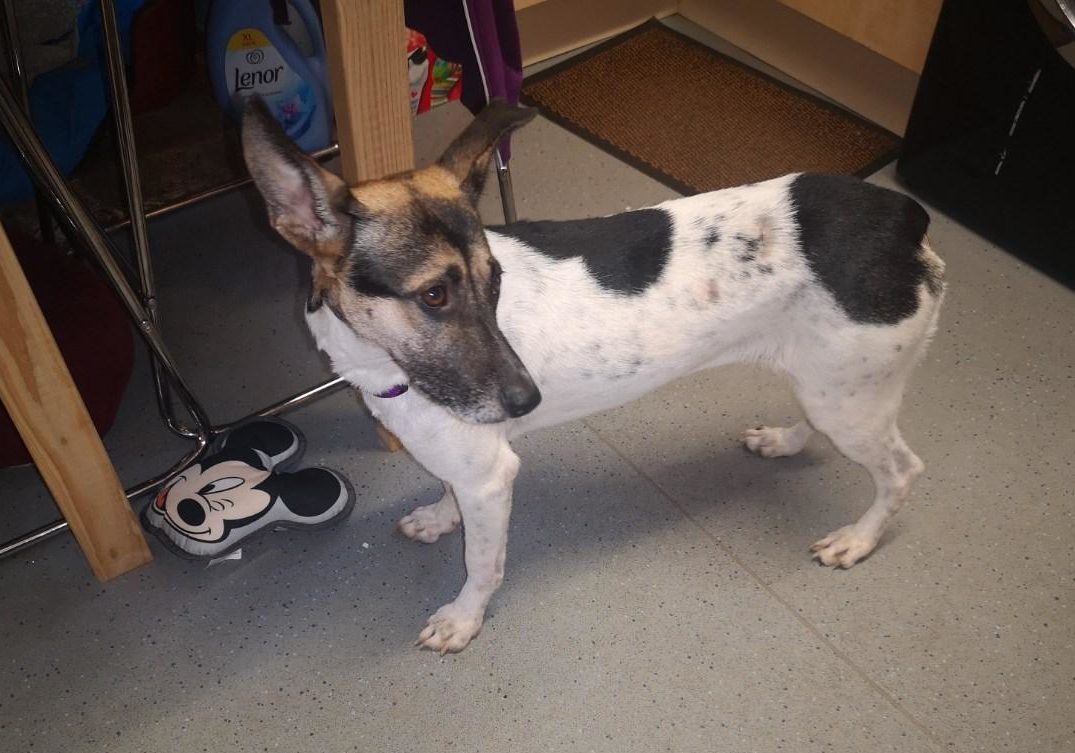 Pepa is learning whistle recall but as a puppy she still gets distracted by exciting things such as squirrels on her walks. She sleeps very well all night in her crate and loves to cuddle on the sofa with her foster mum and the other dogs. She is still wary of unknown people but once she learns they are safe she quickly settles. She is inquisitive, loving, playful and a joy to be around. Her sunny nature is infectious.
There is no reactive behaviour to other dogs at all in fact she needs to learn that not everyone wants to say hello and play. A beautiful blank slate who would be a great playmate for children over 5. Pepa is fully vaccinated, Pet passported, neutered and she is negative to leishmaniosis, and the other mediterranean tick borne diseases.
Pepa is fostered in market Harborough.
Bodegueros are a pedigree breed in Spain often call the Spanish Jack Russell due to their strong physical resemblance. They are loyal, friendly and affectionate breed with no known health issues.