Pimpi is a 5 year old female Spanish Greyhound. She has a very good character, although she is a bit timid at first, it doesn't take her long to get close to you to be cuddled, petted and played with.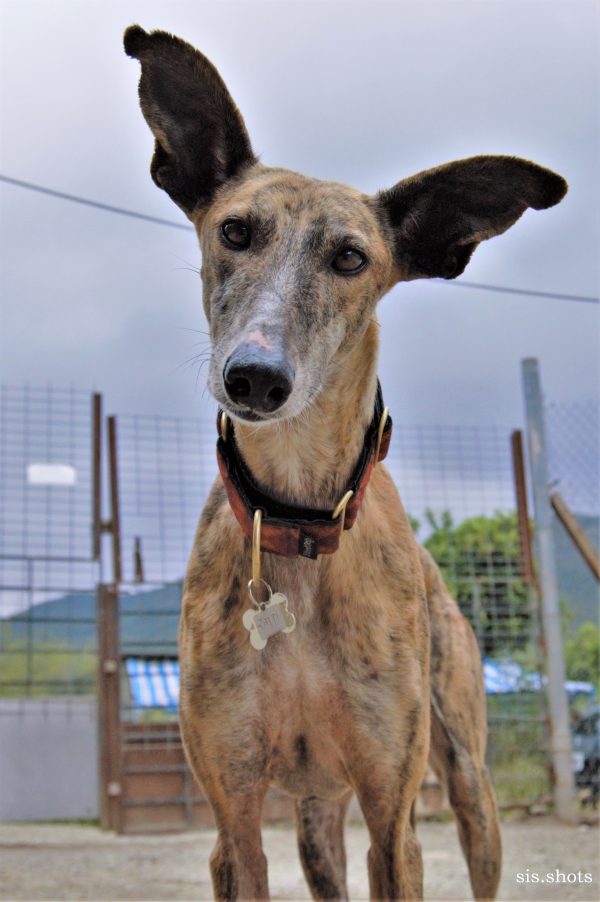 Give her a few days and she will show you just how jolly and clownish she is. She will greet you with the most wonderful waggy tail and will keep your slippers safe in her bed!
Pimpi is absolutely beautiful and with the most fantastic ears which have a personality of their own!
She is currently in foster with two other sighthounds and is adapting so well to home life. She would love to live with a confident and playful dog.
This wonderful girl is in foster in Milton Keynes.