Now collaborating with an incredible rescue in Bahrain, 'Rays of Hope – For Dogs in Bahrain,' we are really so happy to introduce to you a precious soul named Ramzi.
Ramzi is a 1-2 year old male Saluki cross Greyhound, currently being cared for by an amazing woman who we are honoured to be working with.
Ramzi is fully vetted, neutered, and has received all vaccinations. He is in great health. He's such a joy to have around, energetic and so affectionate. Rescued at just under 6 months old, he is now a year and a half and still waiting for someone to treasure him and give him the life he so deserves.
He is good with other dogs, males and females – no issues at all.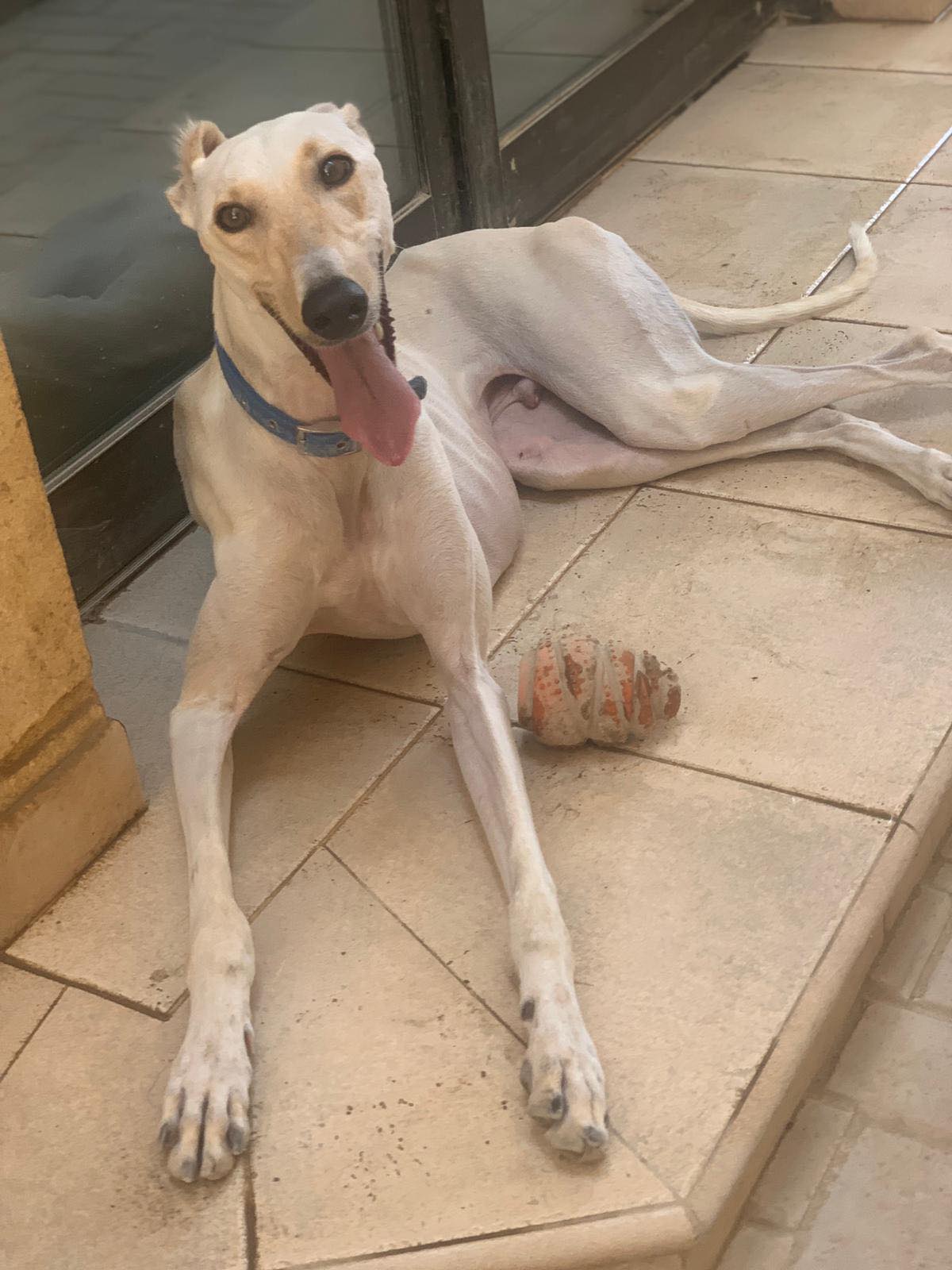 We are hoping he will travel to the UK early 2022 with Celine and Luke and will be going into one of our wonderful foster homes.
A truly precious and beautiful boy.